The most recent round of cross-border fighting between Israel and Gaza Strip terrorist groups — which had ended last Friday — saw Israeli civilians, young and old, running for cover from near-incessant rocket volleys fired from the Hamas-ruled territory. But humans were not the only ones who had to brave out the inferno.
During one such attack on central Israel, air-raid alarms began wailing and deafening blasts filled the air. Sensing the approaching danger, a group of female Asian elephants in the Ramat Gan Safari Park huddled together to shield a baby calf.
Footage shot by zoo staff shows five big tuskers form a barrier around 14-month-old Pele [Hebrew for "wonder"] as their motherly instincts kicked into gear.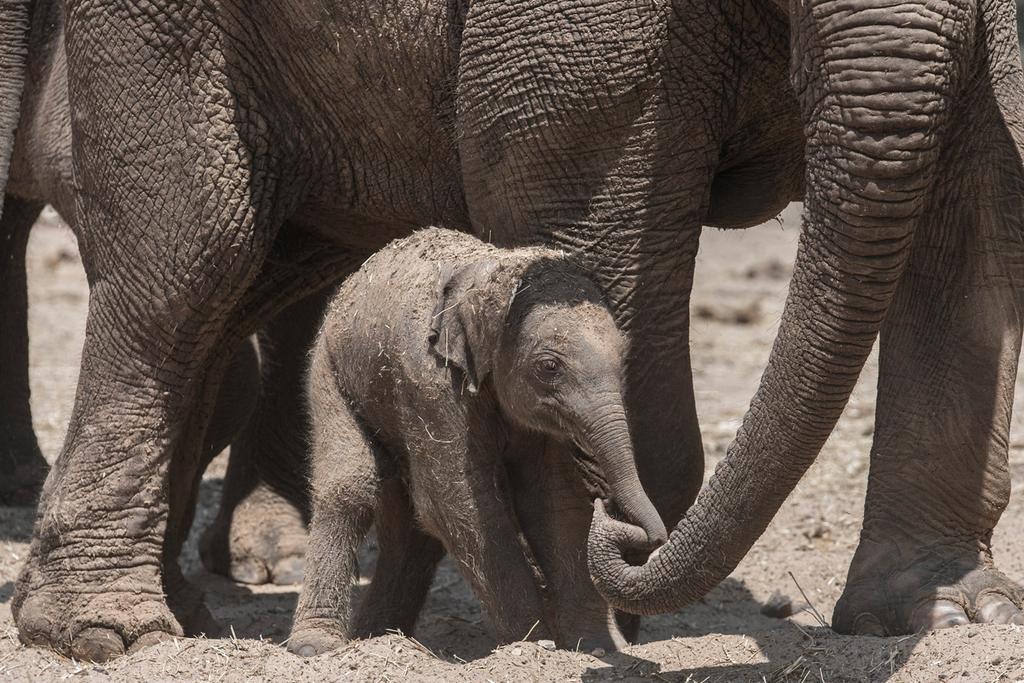 "This is very normal behavior for female elephants in nature," said zookeeper Guy Kfir. "When they sense danger, they gather their young in the center, encircle them and act as some sort of a protective shield. In the video, you can see that each of them faces a different direction to protect the calf and watch out for any incoming danger.
"We also observe this behavior when sirens go off on memorial days. This also happens when one of them gives birth. All her fellow females circle her, serving as her eyes and shield."
During the fighting, dubbed "Operation Guardian of the Walls" in Israel, zoo staff had to entertain its tenants as the park was closed to visitors.
"At times like these we usually work hard to keep the animals active so that they do not get bored and challenge them, make them perform behaviors that they perform in nature," Kfir said. "We hide fruits and greens in all sorts of places in the yard, and put their food in boxes and barrels to exercise their muscles. Elephants need to stay active as much as we do."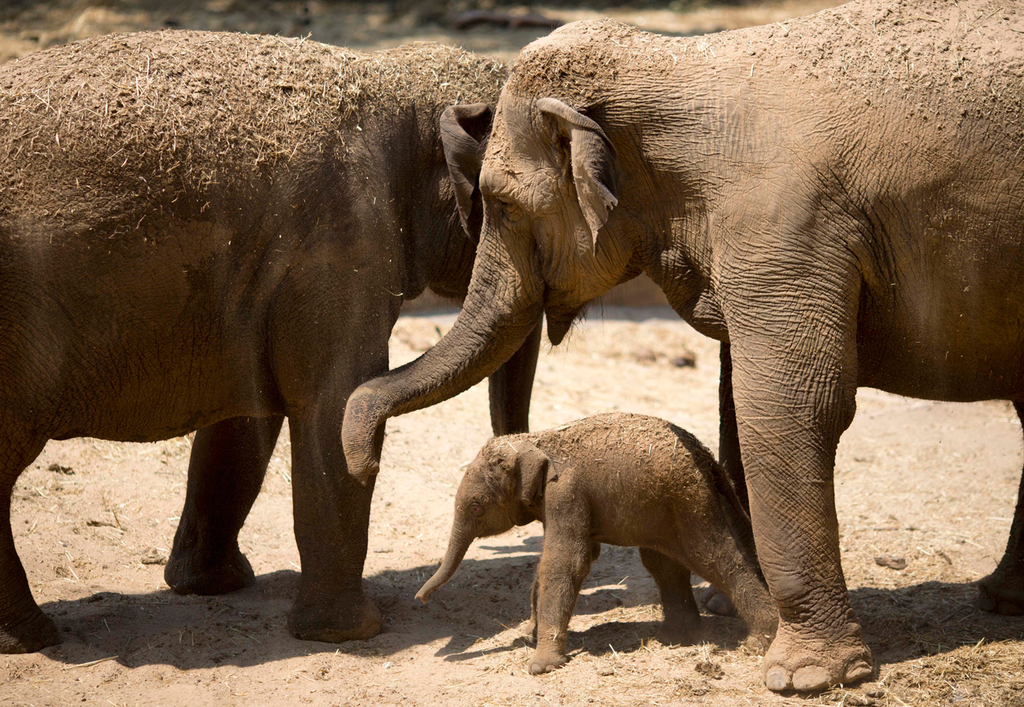 Elephants are the largest existing land animals. Three species are currently recognized: the Asian elephant, the African bush elephant and the African forest elephant. Unfortunately, all three are endangered, with the latter in serious danger of extinction.
"In Africa, elephants are going extinct mainly due to hunting. They are being killed for their tusks which are turned into billiard balls, piano keys, jewelry and more. They are hunted at a very fast pace. In fact, every 15 minutes, an elephant dies in Africa for this reason," Kfir said.
"In Asia, most of them die due to invasion into their natural habitat. The forests which they inhabit are greatly reduced. Elephants are also taken from the wild and used as tourist attractions, and their population is further dwindling."
The Ramat Gan Safari Park takes part in an elephant breeding program, aiming to broaden the massive mammal's gene pool, so that one day, they could be released back into the wild.