A runaway antelope was caught on camera over the weekend galloping down a highway in southern Israel after escaping from a nearby petting zoo.
According to Israel Nature and Parks Authority (INPA), inspectors received a report from concerned drivers that spotted and filmed the large ruminant mammal on Highway 41 in Ashdod, heading toward the city's northern exit.
The animal was one of three elands that escaped over the weekend from a petting zoo in Lachish Park — a 650-acre park that stretches along the southern bank of Nahal Lachish River — after a group of John Does breached the reserve's fence.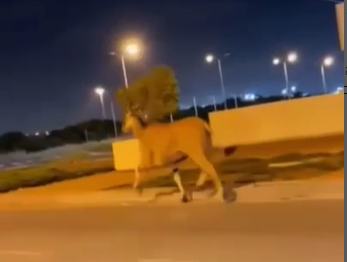 Two elands were found and retrieved by INPA staff after receiving reports Saturday morning that the animals were roaming freely in Lachish Park while one female remained missing.
The antelope was eventually spotted by passersby lying in a water canal in an open field near Yavne the next morning.
INPA inspector Baruch Tamam told Ynet that teams arrived at the place, backed by police, and pulled the 400-kg (880-pound) antelope out of the ditch. The eland was calm and seemed exhausted after being at large for days.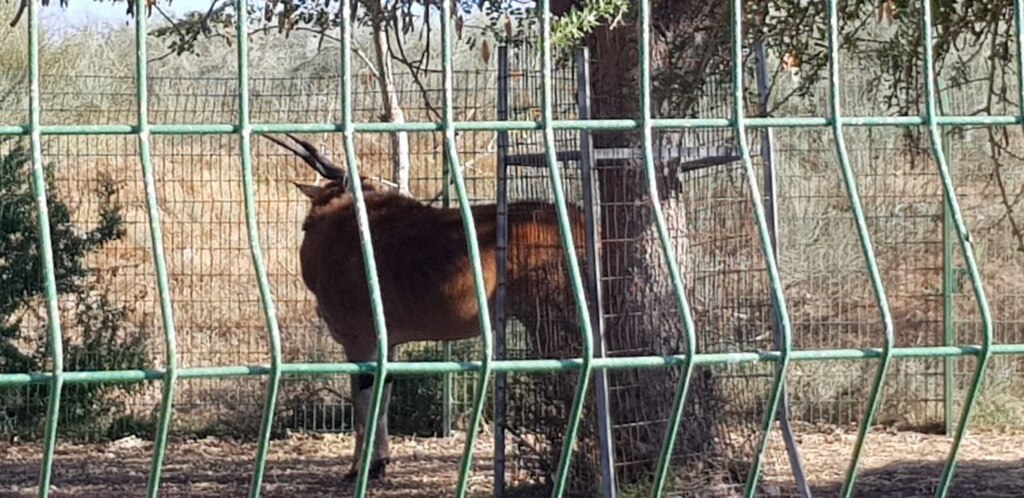 Tamam said that a potential disaster had been averted since the animal was spotted near Highway 4 — one of Israel's main thoroughfares.