By the time February comes around in Israel, most vixens are pregnant and hungrier than ever, urging them to hunt almost daily in order to nurture their fetus.
Amir Balaban
, director of urban nature branch at the Society for the Protection of Nature in Israel, documented a rare sighting last week, in which a vixen toyed with a shrew, killing but not eating it.
"The female in this exclusive footage was observed in the area of Beit Jamal, near Beit Shemesh," Balaban said.
"She appeared in front of us on the road and suddenly turned left into a beautiful olive grove. Together with me were the staff of the Urban Nature Surveys Unit at the Society for the Protection of Nature in Israel, and we watched her toss around her small prey. We could not identify what exactly she had captured so I took out my camera and started taking pictures," he said.
"When she finished playing with her prey, she buried it in the ground and continued on her way, without eating it. It is possible that a strong smell that the shrew secretes in times of distress affected the vixen's appetite, or perhaps the burial and aging make it more edible. This was a rare and exciting thing to observe, I'm glad I was at the right place and at the time."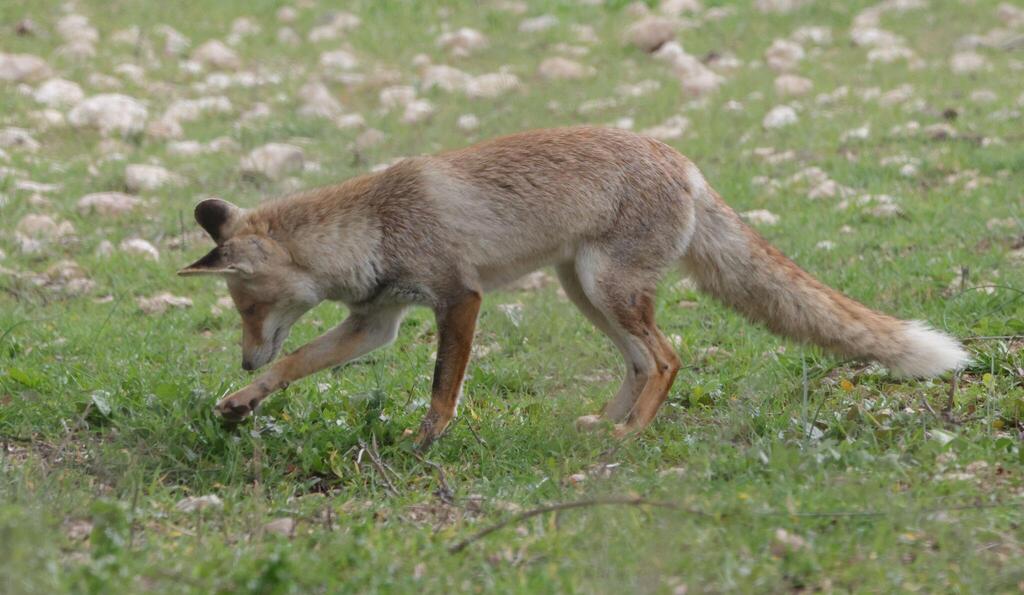 The shrew is a tiny mammal that feeds on insects using its sharp teeth. Due to its size, the shrew's metabolism is very fast, making it difficult to balance its body temperature, thus requiring it to eat large amounts of food.
Shrews spend most of their lives in underground burrows, and even when they have to come up for food, they remain low in the flora. Their life expectancy is about one year, or even less, but they reproduce at a very rapid pace.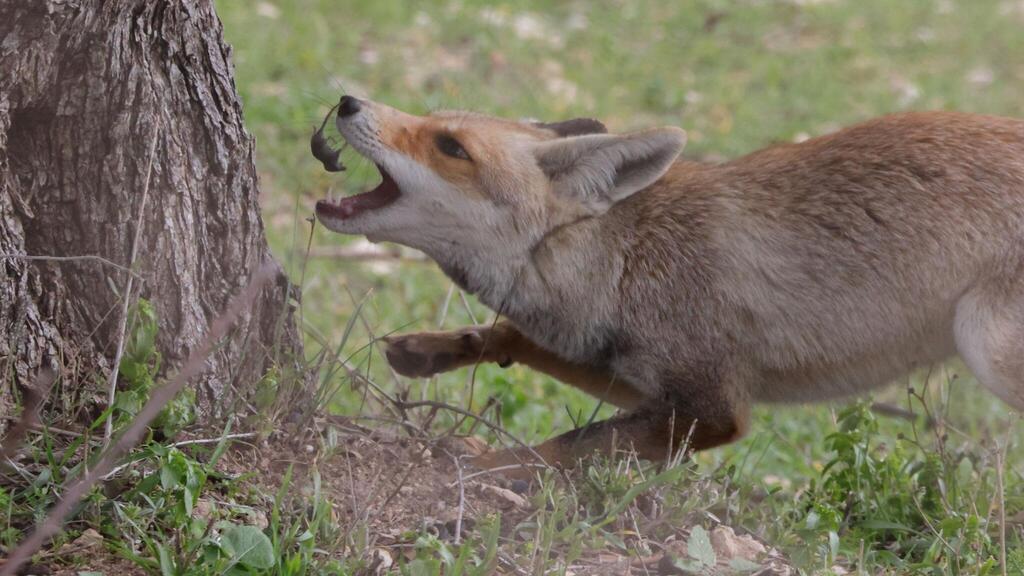 Israel is home to four different shrew species: The white-toothed shrew, Lesser white-toothed shrew, the Etruscan shrew, and the Negev shrew also known as the Ramon Shrew, which is endemic to Israel.
At the Society for the Protection of Nature in Israel, experts said that shrews were beneficial for humans because they feed on pests that harm local agriculture.