Seven new species of funnel-web spiders previously unknown to science were discovered in caves in Israel.
The discovery of the arachnids joins numerous invertebrates new to science found in Israel in recent years.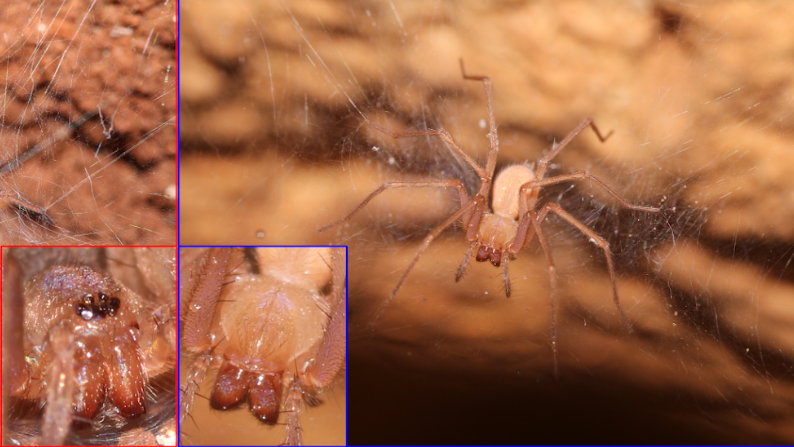 The study was conducted by Ph.D. student Shlomi Aharon under the supervision of Dr. Efrat Gavish-Regev and Prof. Dror Hawlena of the National Natural History Collections, and the Department of Ecology, Evolution & Behavior at The Hebrew University of Jerusalem.
According to the findings of the
study
, published in the Molecular Phylogenetics and Evolution journal, the troglobitic spiders are found exclusively in several caves in Israel. Five of the seven species are sight impaired, while the other two are completely blind.
The researchers conducted a broad geographic sampling of the Tegenaria genus in 30 caves throughout Israel. In 26 of the 30 caves where Tegenaria were found, they documented troglophilic species with regular eyesight, mostly at the cave entrance and twilight ecological zones. In 14 caves, they found troglobitic species at the twilight and dark ecological zones, which are either vision-impaired or completely blind.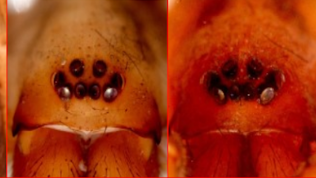 Due to caves' unique conditions of isolation and life in the dark, the habitats lead to cell development of diversifications and convergent evolution, such as eye reduction, depigmentation, and loss of circadian rhythm. Aharon explained that such adaptations often result in high levels of speciation.
Aharon also said that some of the species are currently in danger due to plans to expand building projects around their habitats.