Black Labs, chocolate Labs, and yellow Labs - everyone is familiar with the beloved Labrador Retriever dog breed. Hence, Ifat Manhardt was puzzled, to say the least, when her yellow Lab's litter included a puppy with greenish fur.
Believe it or not, this has a scientific explanation.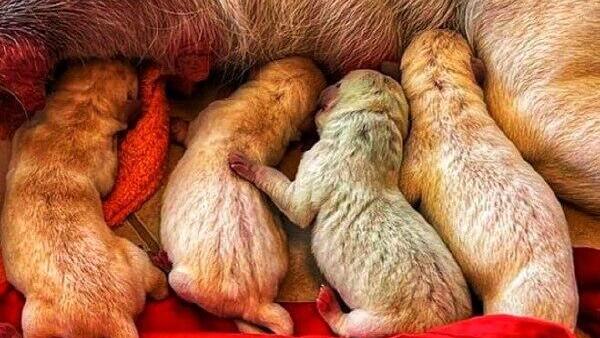 A green Labrador is a yellow Lab puppy whose fur is stained by the pigment biliverdin either during pregnancy or the birthing process. This is a pretty rare phenomena, and their unusual green color fades back to yellow within a week or two.
Only several cases of this pigmentation have been recorded. In 2017, British newspaper the Daily Mail published a similar story, of Milly the chocolate Lab that gave birth to five puppies - five yellow and one green. Milly's owners Elaine and Mark nicknamed the pup Fifi after the famous green ogre Princess Fiona from Shrek. In 2020, Spelacchia, the Lab of a sheep farmer in Italy, also gave birth to a litter of five pups, of which one was covered in green fur, which was named Pistacchio.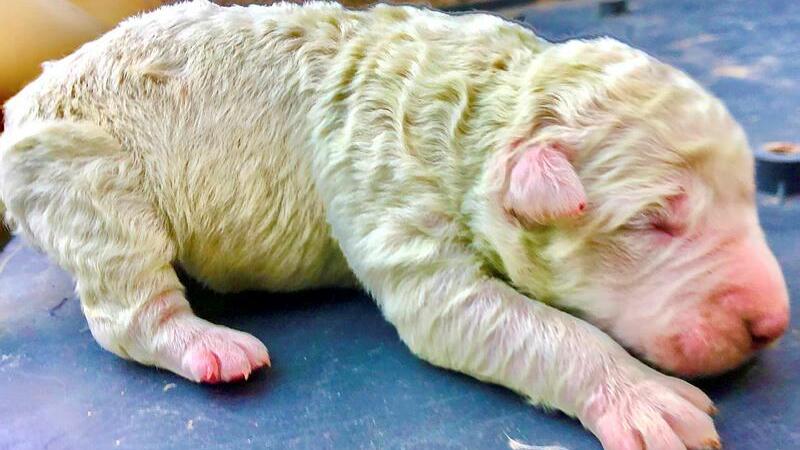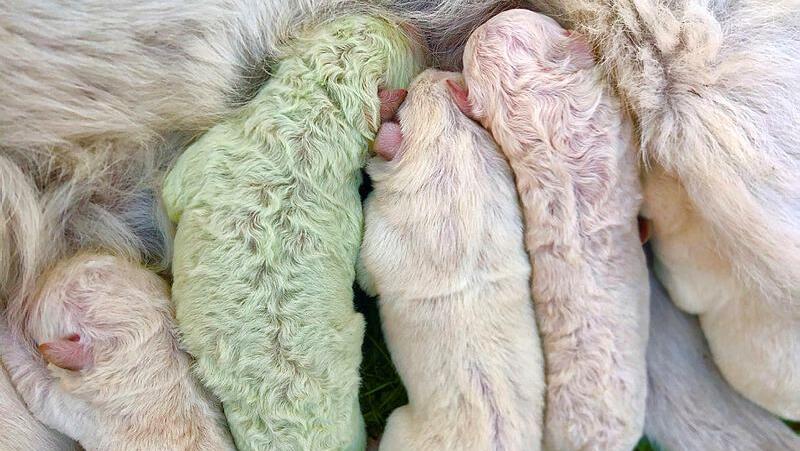 Now, the rare phenomena has been recorded in Israel, and Manhardt's dog Steffy is nursing a green puppy.
After Steffy had whelped three puppies, Manhardt was sure the whole litter was out, when all of the sudden she saw another puppy emerge. "He didn't completely come out of her cervix, just a head popped out, all green, that didn't stop whining.
"I was alone and I understood that I must deliver the puppy myself. I stroked Steffy to calm her down, and then I used one hand to hold the puppy's head and the other hand to open Steffy's cervix until I managed to pull out the puppy. When he came out, he was all green," Manhardt described. "Because he was also very big, certainly compared to his siblings, my daughter and I called him Bruce - the Hulk."