The forecast for the upcoming days indicated that Northern Israel will be bestowed with a sheet of snow in yet another unusually wintery March weekend.
Thursday will see cold and rainy weather conditions throughout all of Israel, including thunderstorms and snowfall in the northern regions of the country. The Golan Heights is expected to receive about 20 centimeters (8 inches) of snow.
Several roads in the Golan Heights have been blocked off due to the snow. In addition, some schools remained closed on Thursday due to inclement weather conditions. The regional council has called on residents to keep posted for further updates on road and transport changes.
Mount Hermon's peak on Wednesday was covered with an additional 5 centimeters (2 inches) of snow, and another 20 centimeters (8 inches) are expected to fall throughout Thursday.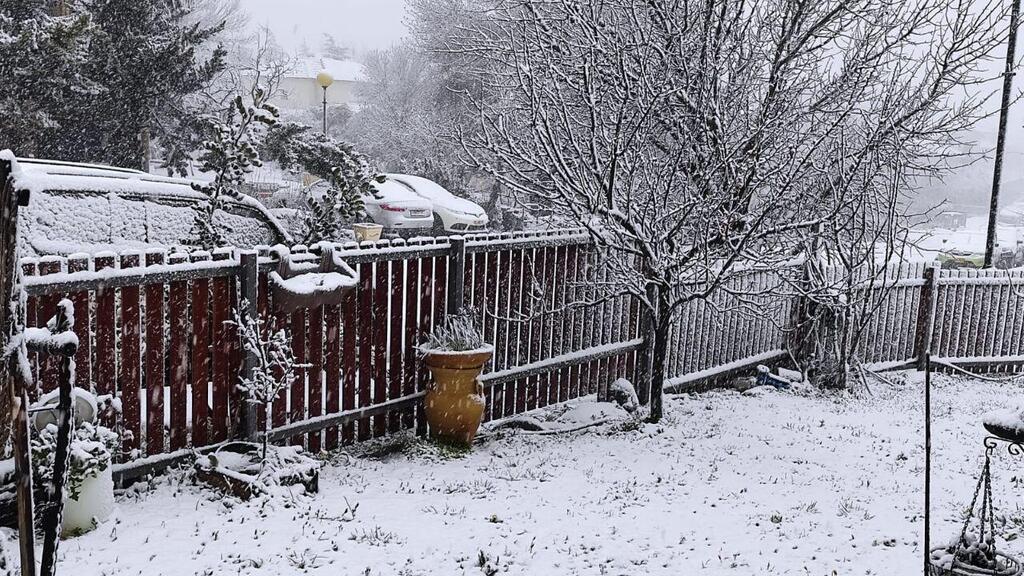 While snow in the north, especially this time of year, is enchanting to Israelis, many farmers are concerned that the long-lasting cold spell could harm their crops.
Usually, farmers in the north are thankful for precipitous winters, as it tends to minimize labor and water costs while yielding a bumper harvest. However, this winter led to a risky asynchrony — while some orchards are only in the blossoming phase, others have already begun to bear fruit.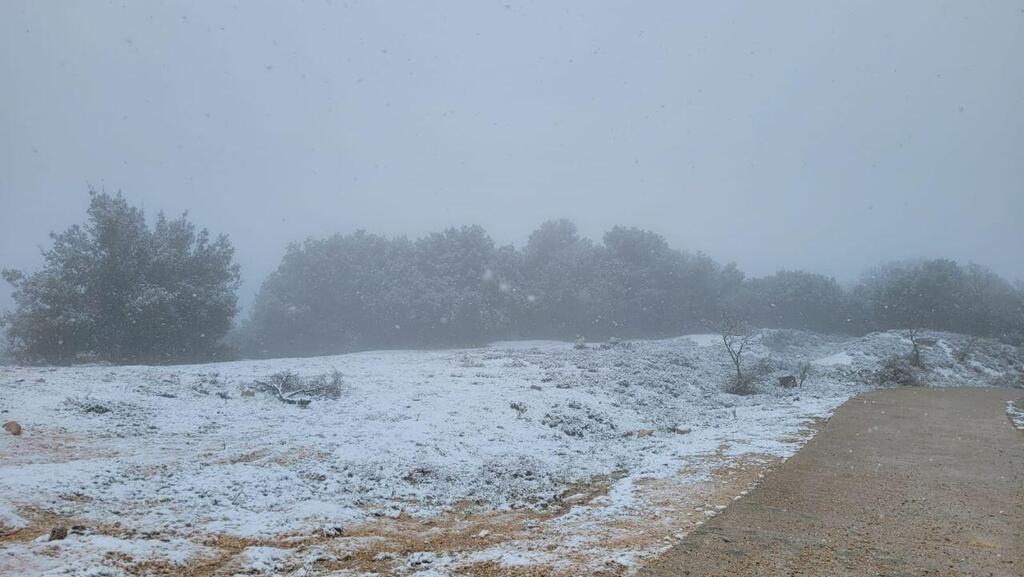 "Snow at such a sensitive period could harm the development of the fruit and their potential growth", a local farmer told Ynet. "There are species, such as plums, that are dependent on pollination, and in this cold spell, the bees are inactive. In other species, the flowers aren't falling, which could lead to future harm to the fruit. There are no orchards that these conditions in this season are good for."
The tourist industry in the north, on the other hand, is enjoying the frosty weather. A white Passover on Hermon Mount is expected to attract more tourists than previously expected.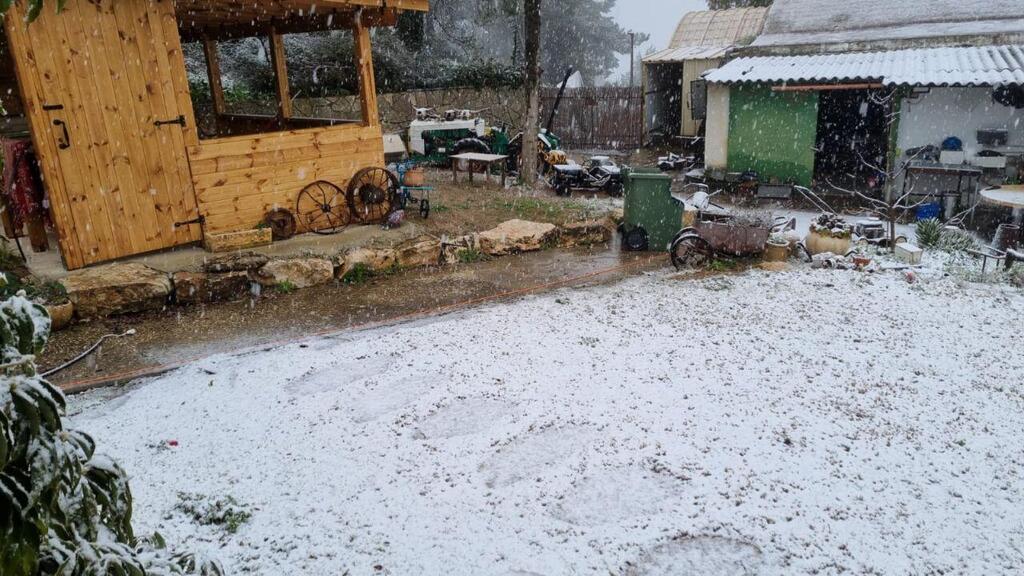 The National Weather Service said the climate this March is indeed irregular,
but not as rare as made out to be
. Golan residents say that this isn't the first time there is snow this time of year; In 2003 and 1998, there was snow in March, and in 2015 there was even snow in April.
The wintery weather is expected to persist throughout the entire weekend — the rainfall will continue well into Friday evening, and temperatures will start to slowly climb only on Sunday.