The sanctuary is located in Simbonga, South Africa. Watch the first photos and video of the cub as he adapts to his new home.
With the arrival at
his new home
, the cub was also given a new name - Zion-Neev.
Dr. Nicole Benjamin-Fink
, an Israeli environmentalist and founder of the organization Conservation Beyond Borders, accompanied the young lion to his new home in Simbonga. The sanctuary's expertise is the rehabilitation and integration of wild animals.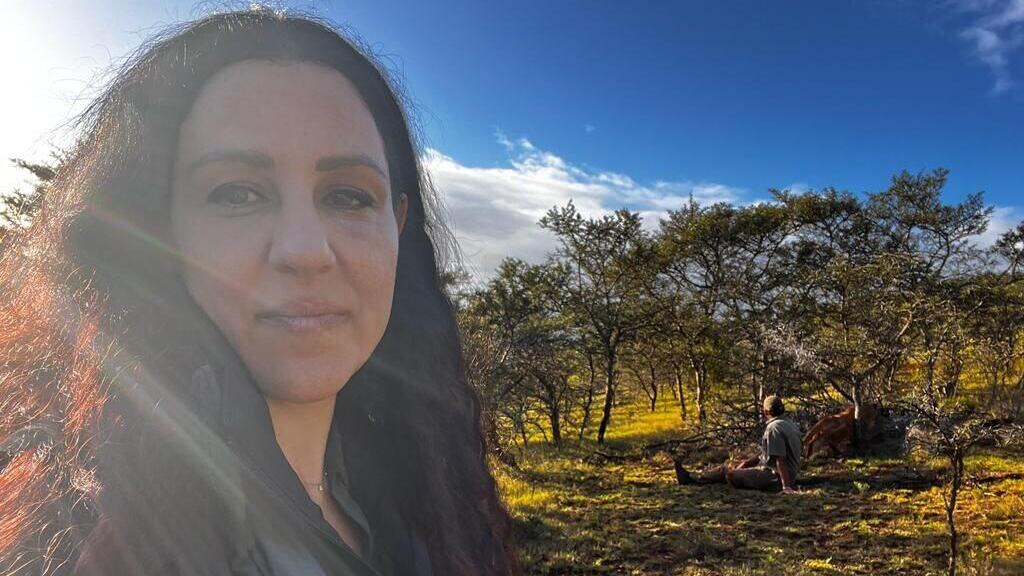 Dr. Benjamin-Fink also has experience in returning wild animals to nature, and her daily routine entails rescuing illegally-held animals. She assisted the Israeli Nature and Parks Authority in screening and selecting suitable sanctuaries for the lion cub whose owners attempted to turn him into a social media star.
In the first documentation received by Ynet, we see Zion-Neev (named after Dr. Benjamin-Fink's son, Neev) adapting to his new environment. In Simbonga, there is another lion cub around the same age as Zion-Neev, and the staff hopes that the two will bond.
"It was very important to us that he would arrive at a sanctuary with natural habitats," said Uri Liniel, the man responsible for captive wild animals at the Nature and Parks Authority. "That he wouldn't be held in a cage, that it would be more of a refuge than a public zoo. We wanted him to be in a place where he has a chance to recover and bond with other cubs his age. That's his only chance."
Yesterday, after receiving all the necessary approvals, Zion-Neev flew to his new home in South Africa.
Last February, Border Police detectives and Nature and Parks Authority inspectors found the lion cub at a residential home in central Israel. In the weeks leading up to the raid, several videos circulated on social media platforms, including TikTok, documenting the lion cub held illegally by several individuals throughout the country. In the videos, the cub is seen walking around inside homes, with its name called in the background.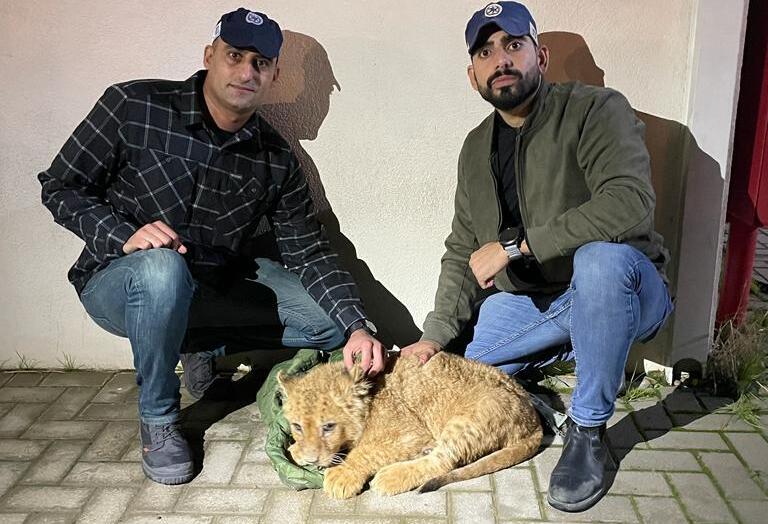 It is important to emphasize once again that privately raising wild animals in homes is illegal and is considered a severe offense. However, beyond that, it is a violation of the animal itself. "In terms of animal cruelty laws and protecting wild animals, it also involves the cognitive needs of the lion, which are part of its basic requirements," explained Liniel after the young lion's discovery.
"Regarding the endangered lion cub, we could see how deprived it was of touch and companionship. It was torn away from its mother at a very critical age. At this age, it learns things, and it will have a crazy deficit. The life of this animal, in the best case, will not be easy, and in the worst case, its life will be miserable. Tearing a wild animal from its mother and getting it accustomed to humans strips it of its natural instincts. And if the animal is taken from the wild, in such cases, the mother is killed."