A male humpback whale washed up dead on a beach north of Tel Aviv on Monday in a decade state, making a determination of the cause of death impossible.
Marine biologist Mia Elasar from the
Delphis
non-profit that advocates for marine mammals said that seven previous cases of humpback whales washing up dead on shore since the organization was founded, including today's carcass.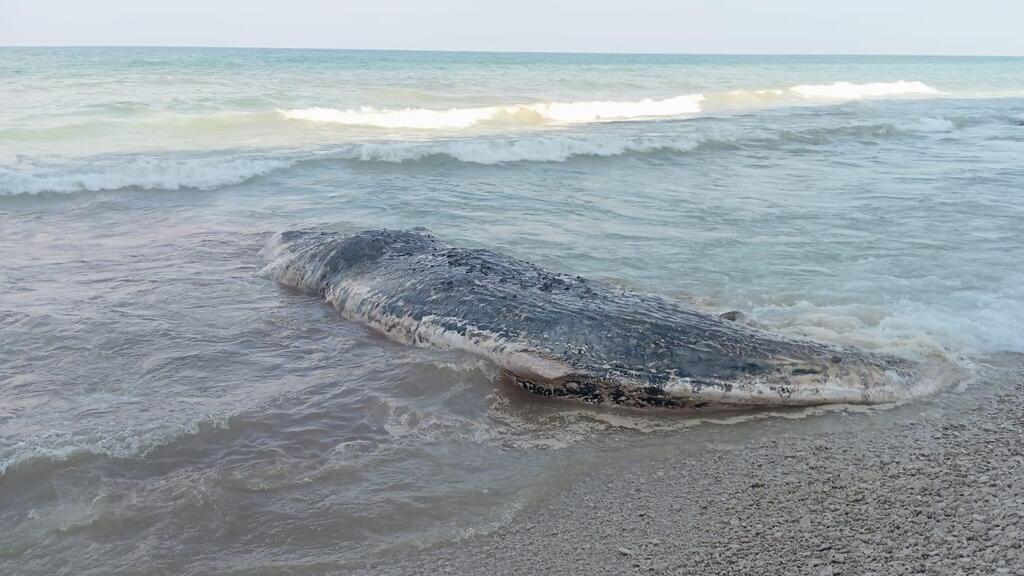 "We collected skin, muscle and fat samples and took samples from the lower jaw that was almost entirely out of the water and also found one tooth while the rest fell out at sea," Dr. Aviad Scheinin Head of Marine Apex Predator Lab at the Morris Kahn Marine Research Station in Haifa said.
Dr. Scheinin led a deep-sea survey recently. "We have been witnessing many more sightings of humpbacks in recent years," he said. "All indications are that the species is present in the eastern Mediterranean and in the depth of Israel's economic waters. As a species, it dives to the depths and is often affected by human activity, so there is much importance in reports and sightings of this kind, for research purposes.
Harel Bza, from the Nature and Parks Service, said his team was quick to enter the water when the report of the dead whale was received. "It was sad to see it dead on the beach. An initial probe indicated it was about 10 meters (32 feet) long."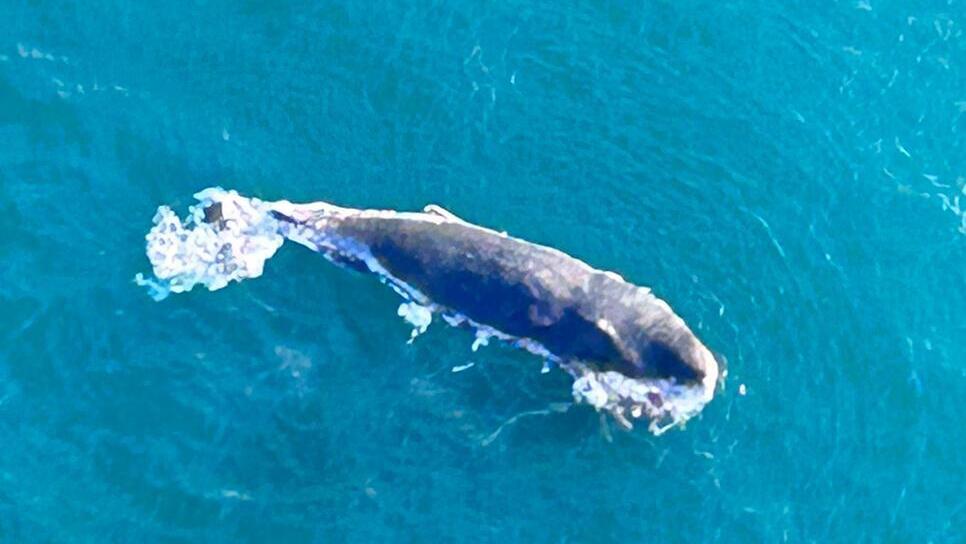 The humpback whale is among the largest toothed whales. Until the 1980s its numbers worldwide had dwindled considerably due to whaling but today, it is a protected species in most parts of the world.
A male humpback whale was spotted last June, at a distance of 90 kilometers (56 miles) off the coast of Israel. That sighting was among others in the area, some in the course of the latest survey.