Several pelican flocks were spotted throughout Israel over the weekend as the large water birds begin their fall migration from Europe to Africa.
The birds were spotted resting and eating before making the trip across the massive, arid desert strip south of Israel.
According to Dr. Yoav Perlman, director of BirdLife Israel at the Society for the Protection of Nature in Israel (SPNI), this stopover is crucial for the pelicans to complete their journey.
"Migrating birds face many risks along their migration routes, even in Israel, including habitat destruction at rest stops, collisions with wind turbines or power lines, getting shot, hunted, poisoned, and other human disturbances," Dr. Perlman said.
On Saturday, he spotted in a central Israel water reservoir a pelican that was tagged during one of its previous stops in Israel.
"A quick look through my telescope suggested that it was a female that was tagged back in 2010 by the Israel Nature and Parks Authority for a study," he said.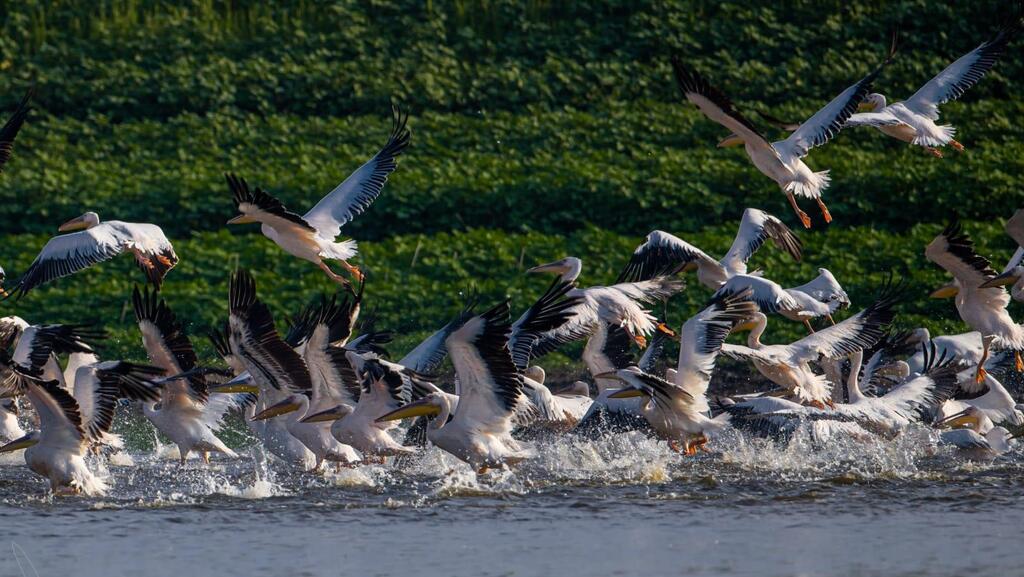 "When the female pelican was captured, she was just two years old, meaning she was born in 2009. Since then, the pelican made 13 migration trips."
The SPNI noted that the pelican is one of the heaviest birds whose migration route passes through Israel. Adult male pelicans can weigh up to 15 kilograms (33 pounds).
But not everyone enjoys the migration of the pelicans as local Israeli farmers deal with massive financial losses due to the bird's voracious appetite as it feeds off commercial fish farms in lieu of its fast depleting natural feeding grounds.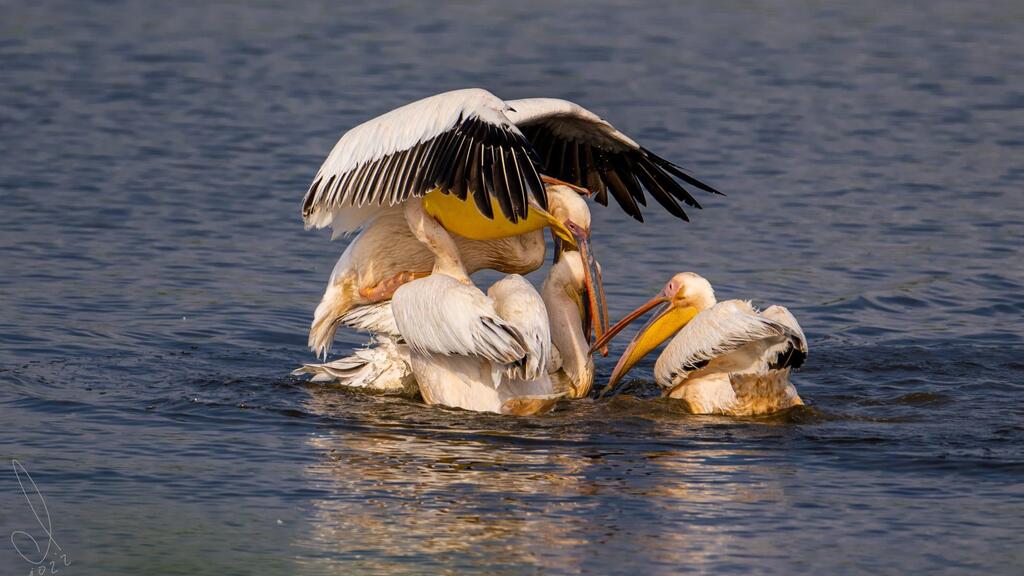 Israeli authorities try to solve for this problem by providing the pelicans with fish in dedicated feeding zones.
"Israel is a bird paradise, because some half a billion birds of more than 300 different species migrate through the country twice a year, in autumn and spring," said Dr. Perlman.