Thousands of
dogs
are being adopted in Israel every single year and brought to new homes, but what names do Israelis think suit their new furry companions best?
According to data published by the Agriculture Ministry on Sunday, 63,028 new pups were registered in Israel in 2022, marking a 12% decrease compared to the previous year's 71,726 registered dogs.
Also in 2022, there's still a slight preference for male dogs in the Israeli public. Currently, there are 296,562 male and 284,460 female dogs registered in Israel. Data shows that 70% of female dogs are spayed, and nearly 60% of males are neutered.
According to the ministry, the most popular names for both male and female dogs remained the same from 2021, with 7,323 female dogs named Luna, and 6,281 male dogs named Louis. Other popular names were Belle, Toy, Lola, Mika, Ray, Luca, Nala, Simba, Johnny, Lucy, Bella, Joy, Shoko, Max, Mocha, and Lucky.
According to the data, some more peculiar and creative names made it to the list, including Million Dollar, True Love, Prince Charming, Entrecote, Xerxes, and Bitcoin.
A total of 27,324 puppies were born in Israel in 2022, representing 5% of the country's entire dog population. Of those, 6,582 were mixed-bred. The floppy-eared Shih Tzu came in second with 3,066 new puppies coming to the world last year.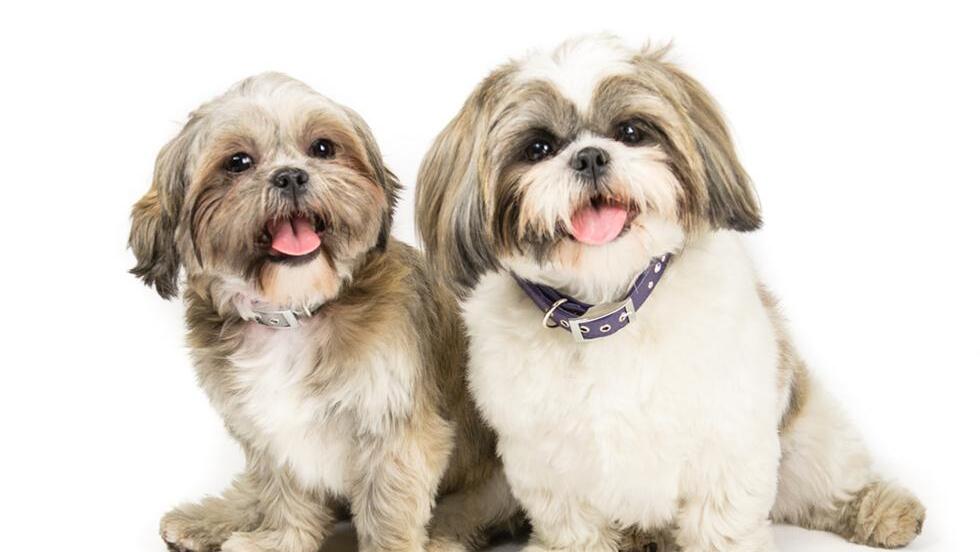 Third on the list is the Belgian Shepherd with 1,434 new pups followed by the Pomeranian with 1,389, and rounding out the top five is the Miniature Poodles, with 1,172 new puppies.
According to the data, most dogs in Israel are cross-bred, numbering 224,417. Shih Tzus again ranked second with 35,706 registered dogs, followed by the Pomeranian with 21,169, the German Shepard with 20,098, the Belgian Shepherd with 17,952, and the Maltese with 16,990.
The average age of dogs in Israel stands at 7, as 45% of registered dogs are aged between 5-10, 28% are aged between 2-4 and 22% are aged 11-15.
In 2022, 390,931 dogs received their rabies shots, with Tel Aviv leading the country in the number of shots administered at 33,110. Haifa is second with 14,696 shots, followed by Rishon LeZion with 14,480, and Jerusalem with 13,453.
Israel's National Dog Registration Database was founded by the Agriculture Ministry in 2004 and has registered over 1,138,738 dogs since. The database's goal is to track the details of every dog in Israel for sake of public health and animal safety.
The data shows that Tel Aviv has the most dogs in Israel with 43,222 dogs living in the city. Rishon LeZion is second with 18,876, followed by Haifa with 18,154, Be'er Sheva with 17,151, and Jerusalem in fifth with 14,913 dogs.
Ultra-Orthodox communities such as Rekhasim and Modi'in Illit have the least registered dogs in Israel.
There are also cities, however, where a family holds more than one dog. In Tel Aviv, 3,317 families adopted more than one dog, followed by Be'er Sheva where 1,911 families adopted more than one dog. In third place came Rishon LeZion with 1,688 families, and fourth was Haifa with 1,547 families having more than one dog in their homes.
Dr. Boris Yakobson, head of the Agriculture Ministry's Veterinary Services and Animal Health, said that "in recent years, the ministry has been working to make pet owners more responsible for their pet's health via neutering and spaying of dogs, and the support of local government."
"The results are clear and I thank all of those who cooperated with the ministry. We can see a rise in the number of registered dogs in general and it's important for the public to do so responsibly and avoid picking up stray dogs that could endanger the public and the animals."