A family in in northern Israel received the shock of their lives Wednesday when a wild boar broke through a window to enter their home.
The city of Haifa has been plagued in recent years by packs of wild bore encroaching increasingly on residents and causing damage, and even injury, in search for food.
In a video posted on social media, the boar was seen wreaking havoc to a room, walking on furniture as he attempted to return outdoors the same way he came in.
He was unfazed by the family dog, and by the surprisingly calm owner who is heard on the video talking on the phone with city hall officials, asking for help.
Wild boars have become a major issue in Haifa, located near the Carmel Mount - where the boars reside and thrive.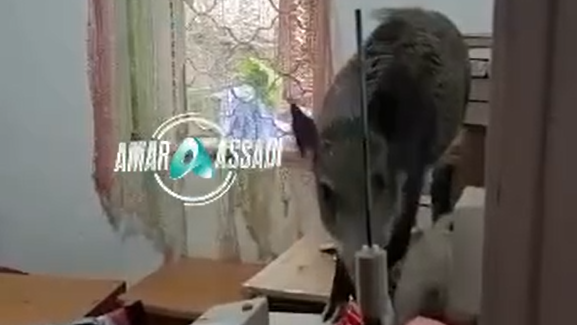 During the COVID-19 lockdown, wild boar presence in Haifa rose drastically due to lack of human activity or interference, allowing the animals to raid open garbage containers in search of food and roam around freely.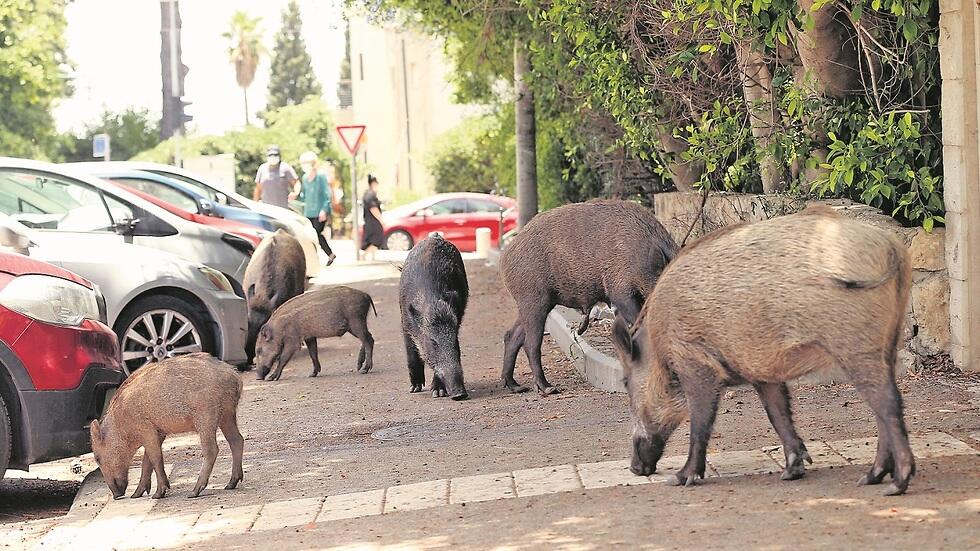 In 2021, the Nature and Parks Authority along with the Haifa Municipality, began working together to combat the invasion.
Plans include the construction of fences along the boundaries of forested areas in order to prevent the boars from entering populated areas.