Although it's still deep into the chilly winter season around this part of the world, social media reports of Jellyfish sightings on Israeli shores have been piling up in recent weeks.
Although most Israelis associate jellyfish with the hot days of summer, Dr. Zafrir Kuplik, the manager of the coelenterates collection at the Steinhardt Museum of Natural History and a research associate at the Leon Recanati Institute for Maritime Studies in the University of Haifa, said that rhopilema nomadica, or the nomad jellyfish, are actually pretty common in the winter.
While most jellyfish that surface at the beginning of summer die off naturally after breeding season, some of them manage to survive long into winter.
Kuplik says that the presence of the nomad jellyfish stands out to us now more than ever because today's technology allows greater access to information, and not because it's a growing phenomenon.
"There are areas in the world where there are jellyfish year-round," Kuplik says. "There are winters where you see more or less of them, but it's not something out of the blue."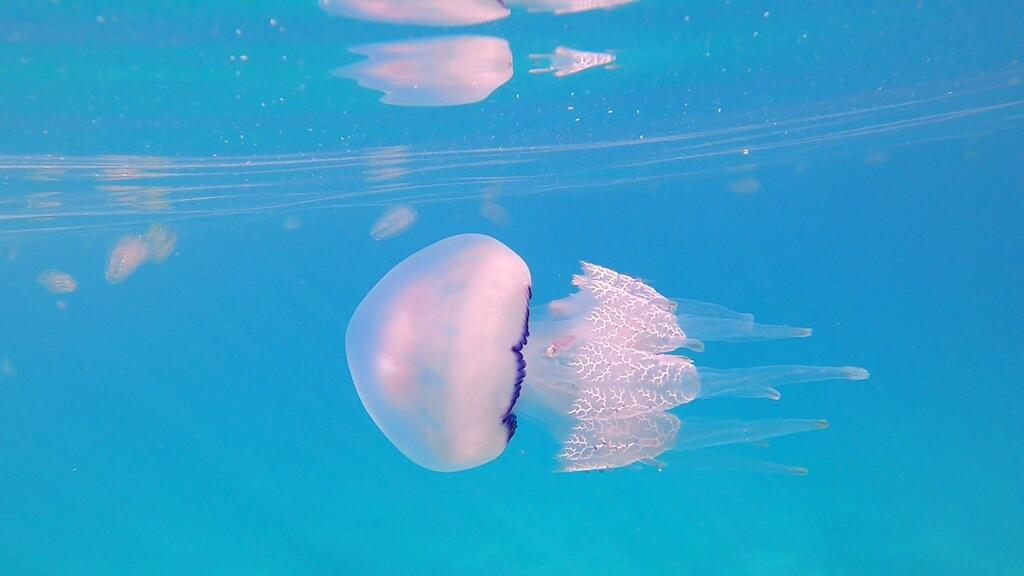 He also adds that while many regions are seeing increasing population density of some jellyfish species as a result of global warming, it is too soon to tell if this is the case in Israel.
According to Meduzot Baam — a citizen science project and app monitoring swarms of jellyfish through user reports — the notorious sea jellies could be found peppered across most Israeli beaches from north to south last week.