Dr. Ady Gancz, an avian veterinarian and wildlife photographer, was observing and photographing wildlife in southern Israel's Negev on Friday when a
stork
caught his attention after he realized it has been pierced by an arrow.
"There were dozens, maybe hundreds of storks like her, I don't know why she drew my attention specifically," Gancz said. "When I approached, she flew a short distance, and watching with my binoculars, I noticed an arrow was stuck almost vertically on the left side of her body."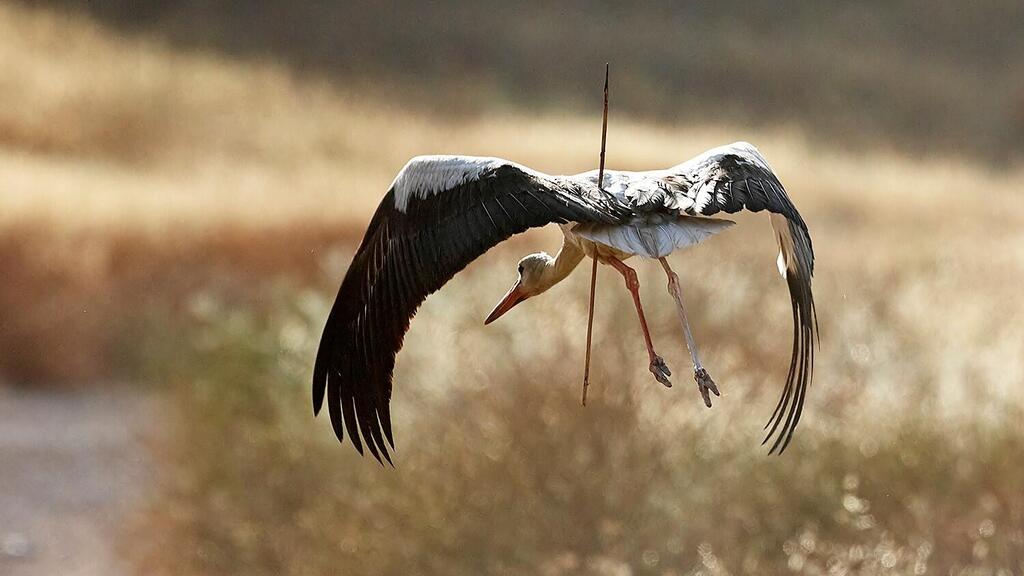 "She landed several meters away from me, and I was able to take a few pictures of her. She raised her left leg in the air, then as I looked at the photos I took I realized that her thigh was likely injured by the arrow," he added.
"She took off again after a minute but flew farther and away from sight. Unfortunately, we didn't have a chance to capture her and bring her in for treatment," Gancz said.
Gancz sent the photos to Dr. Yoav Perlman, the director of BirdLife, an Israeli birding center that is part of the Society for the Protection of Nature in Israel.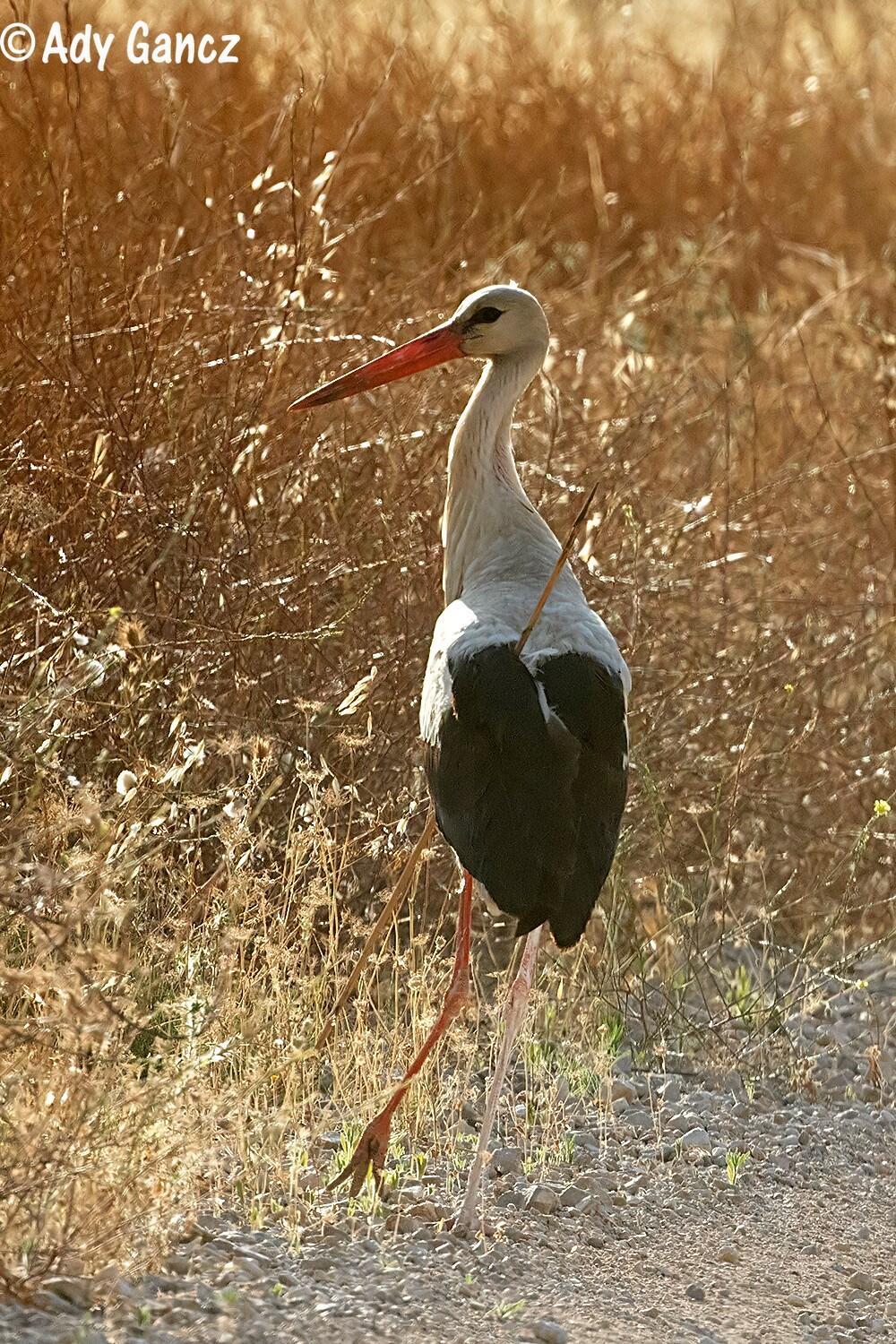 The pictures reminded Perlman of his own documentation from 2006, when he was surprised to discover an injured stork that survived its migration with an arrow lodged in its body.
"White storks pass over Israel in immense numbers, around 500,000 individuals each season," he said.
"They're also relatively common in the winter, but only a few pairs breed in Israel during the summer, in the Golan Heights and the Jordan Valley. In Africa, some of them are hunted for food, but sometimes manage to escape. The stork I photographed in 2006 managed to fly relatively well," he added.
"However, with this stork, it seems that the arrow also hit its leg, and I assume its condition isn't good. The chances of capturing the stork are very slim unless it's exhausted or injured, allowing it to be taken in for medical treatment," Perlman explained.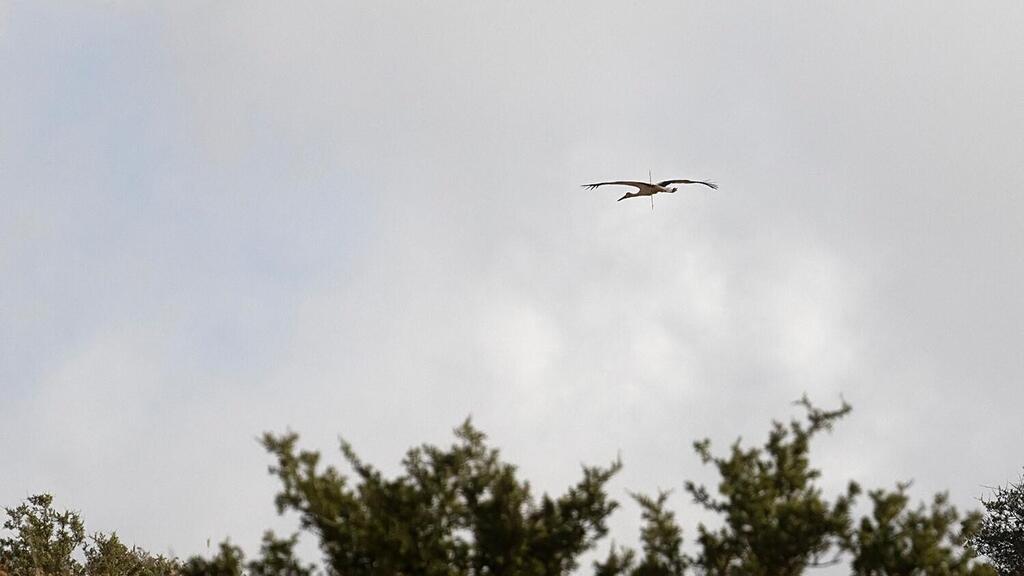 According to the Society for the Protection of Nature's Israeli Birding website, the white stork prefers open and humid areas such as irrigated fields, wetlands and water pools.
Storks are affected by changes to their breeding areas that can include illegal hunting, and construction, especially of power grids that may cause electrocution accidents.
"Ongoing sightings of storks highlight the challenges these birds face in their migration routes, including massive illegal hunting. However, it's also inspiring to see that, despite this, they continue to migrate and survive," Perlman said.