An owner of a nature site in northern Israel has been arrested for slaughtering a deer with the purpose of selling the animal's meat.
Moshe Amitai, the owner of the "
Deer Forest
" in the northern Golan Heights, and another accomplice were charged on Wednesday with offenses of animal slaughter not in a slaughterhouse and without the presence of a veterinarian, torture, abuse, and animal cruelty. Additionally, they violated the laws prohibiting trafficking and harming of protected wildlife.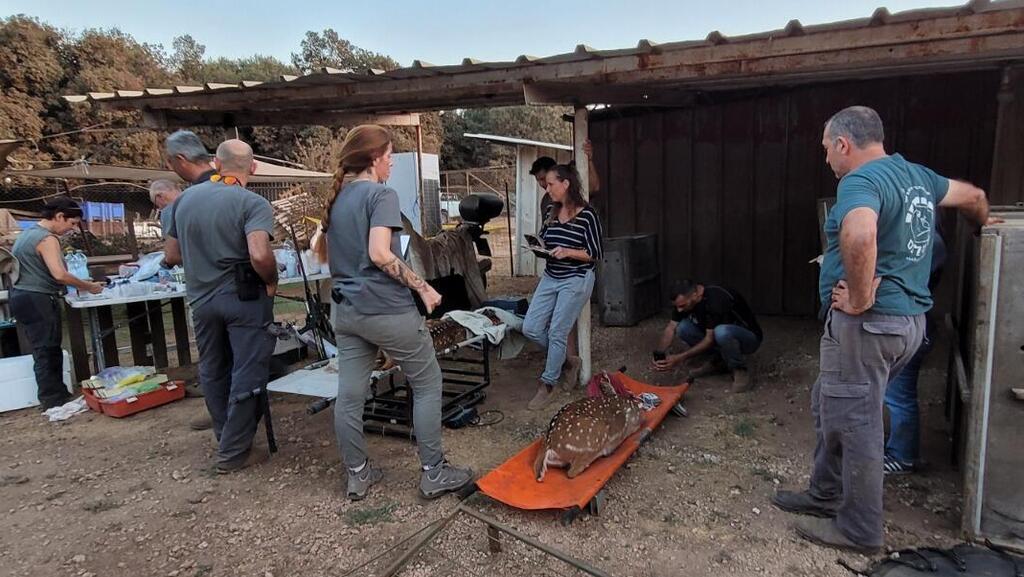 The "Deer Forrest" is a tourist attraction in Moshav Odem that offers day time activities and animal learning experiences for families.
The indictment submitted to the Tiberias Magistrate's Court by the Nature and Parks Authority and the Agriculture Ministry claims that Amitai regularly slaughtered deer he owned, for the sake of selling their meat.
The identity of those who purchased the meat is unknown, but there is indication that at least three deer were sold for meat.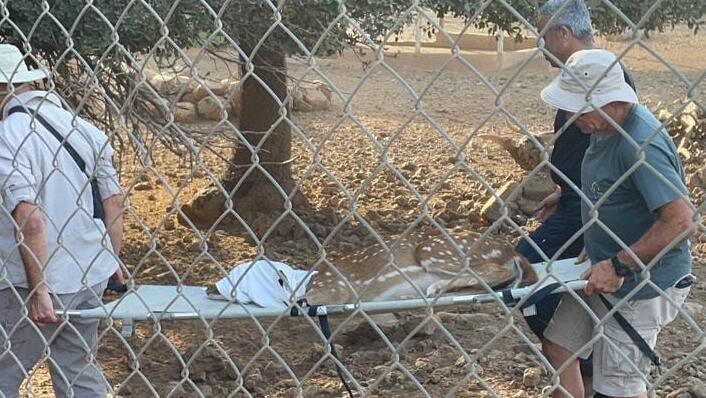 One of the incidents took place in August, when Amitai called accomplice Amir Shams to join him in a deer hunt and slaughter, after which he planned on bringing the carcass to a designated place to butcher and the sell for consumption.
In Shams' presence, Amitai proceeded to choose one of his red deer, separate it from three other animals, and drag it into an enclosed space nearby while the other deer were standing aside watching.
He then tied up the deer's legs and slit its throat, after which the animal cried out in pain before dying. The indictment stated the incident happened over the span of 20 minutes.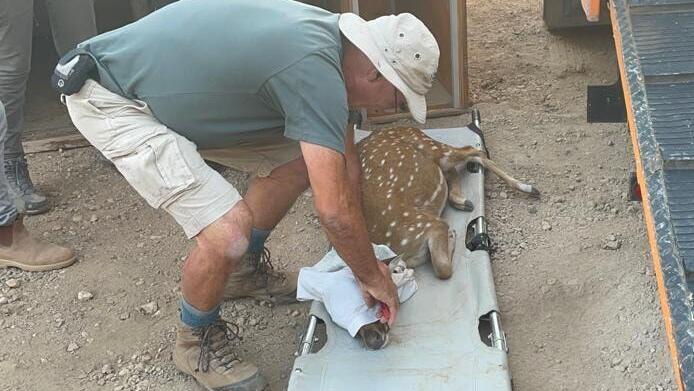 The defendant priced the meat at 60 NIS per kilogram. Shams was responsible for weighing the carcass, which totaled at 70 kilograms. Amitai was slated to make 4,200 NIS from the sale of the meat from one deer.
Prior to the filing of the indictment, and upon suspicion of the defendants, the Nature and Parks Authority began taking some of the deer from the defendants' custody to a protected place, in order to prevent further harm being done to them.
Amitai attempted to resist these efforts and reclaim custody of the deer, but his requests were turned down after a legal hearing.
Amitai has been accused of similar offenses in the past.
"The purpose of the 'Deer Forest' was to protect the animals, which he used to carry out cruel slaughter for the sake of money," said Ziv Danieli, the attorney representing the Agriculture Ministry.
"The defendant and his accomplice's actions are fundamentally unacceptable, and we will seek to convict them of criminal offenses and even impose imprisonment upon them. The Agriculture Ministry will do whatever is necessary to hold them accountable for offenses of cruelty to animals, and to ensure the welfare of wildlife."