In an open landfill in the south of the Gaza Strip, rusty batteries are piling up, thrown there for lack of recycling, forming sad gray mountains several meters high.
"The batteries have been accumulating for almost 15 years", since Israel imposed a blockade on the Palestinian enclave to contain the Islamist movement Hamas in power, explains Ibrahim Baraka, who works in the dump.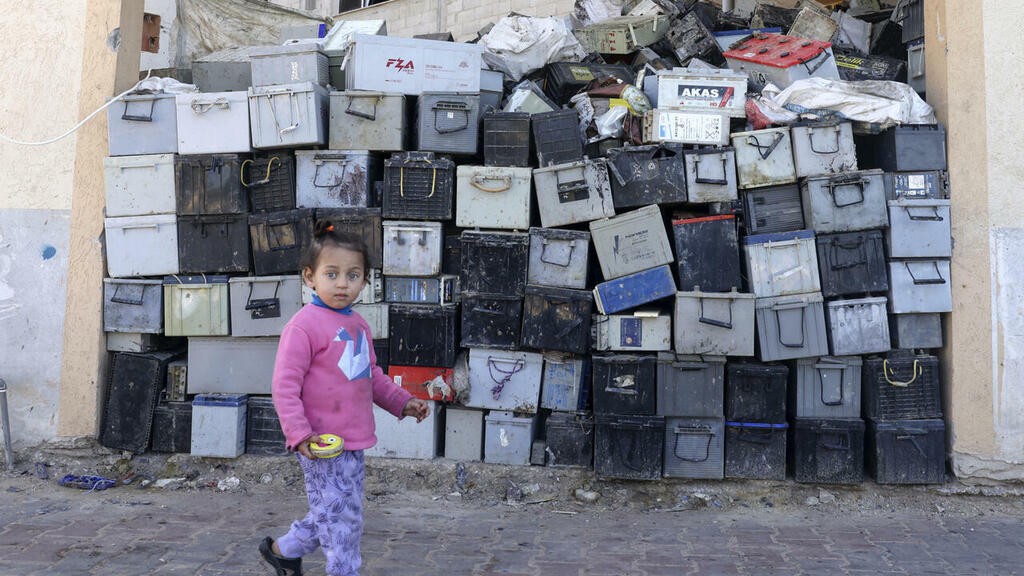 Located in the city of Khan Younis, the 2,000 square meter landfill is full of batteries in every corner.
Only a thin passage remains clear to allow employees to circulate.
Mr. Baraka knows that these devices can be harmful, especially when they are used, but neither he nor the other workers wear special equipment to handle them.
The batteries are made of lead and mercury, chemical elements that are dangerous for the environment and human health, confirms Mohamed Masleh, director of resources at the Ministry of Environment in Gaza.
According to this official, there are in the micro-territory of Gaza some 25,000 tons of used batteries waiting to be recycled.
And most, he points out, are stored in places that are not intended for this purpose, often in the open air.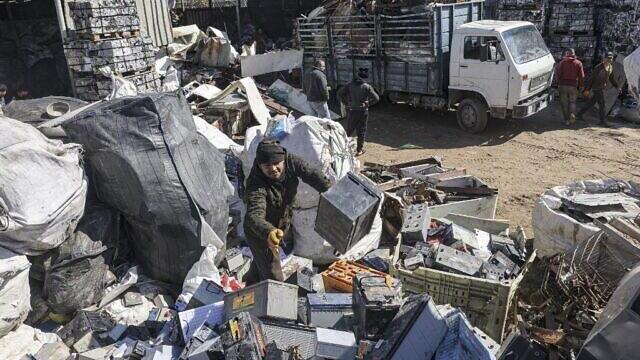 But in Gaza, these batteries are essential: the enclave of 2.3 million inhabitants, where power outages are omnipresent, has only one power plant which depends on fuel deliveries and only ensures an unstable supply.
The batteries began to be used after the 2006 war between Israel and Hamas, when the plant was bombed by the Israeli air force, and are today connected in particular to the many solar panels on the roofs.
Faced with the thousands of devices piling up, Mr. Baraka regrets that Gaza does not have the necessary equipment to recycle them and that Israel does not want them.
The Israeli authorities did not comment on the matter.
The Jewish state recently sent a second metal shredder to Gaza and agreed last month to pay for and collect the metal items for recycling, a sign of hope for Mr. Baraka.
In the meantime, he and his team dismantle batteries and remove certain parts, the plastic in particular, which they resell to factories.
A practice which is however not without health risks.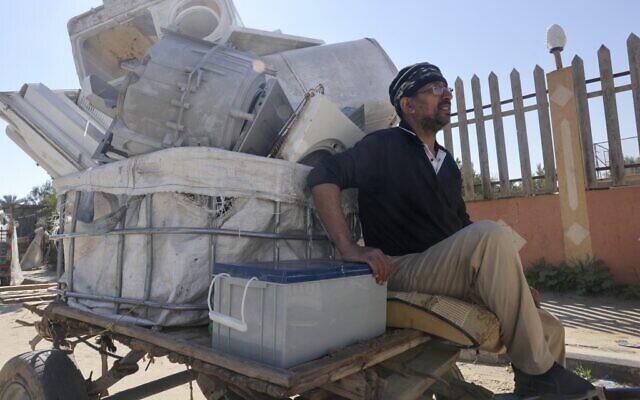 "People are in contact with the batteries, the children carry them, we try to open them with screwdrivers and ten years later the child has cancer", notes Ahmed Hillis, director of the National Institute for the Environment. and development in Gaza.
While "tons of batteries are piling up in landfills, sometimes reaching up to several meters in height", there is no recycling process, he too laments. "Unfortunately, they are even considered sources of income."
"A used 16-amp battery is worth five shekels (1.37 euros) and a 200-amp one, 50 shekels (13.7 euros)", explains Zakaria Abou Sultan, walking through the alleys of Beit Lahia, in northern Gaza.
"Who has old batteries to sell?!" he shouts into a megaphone on his horse-drawn cart, to earn some coins by collecting them and sending them to the scrapyard.
Unfortunately, the 27-year-old only collected three old batteries that day.
In a territory undermined by poverty and unemployment, this activity is a livelihood but those who practice it do it "without complying with any rules and without having experience in the collection of dangerous product," underlines Ahmed Hillis, calling for strict regulation to protect the general public.