Prime Minister Benjamin Netanyahu said Wednesday that Israel will begin administrating coronavirus vaccinations on December 27 and that Israel was ready to vaccinate 60,000 people a day.
Speaking at a televised address to the nation just hours after the first batch of Pfizer's coronavirus vaccine arrived in the country, the prime minister said that Israel has received its vaccines at the same time as Britain, which began inoculation on Tuesday and other leading nations.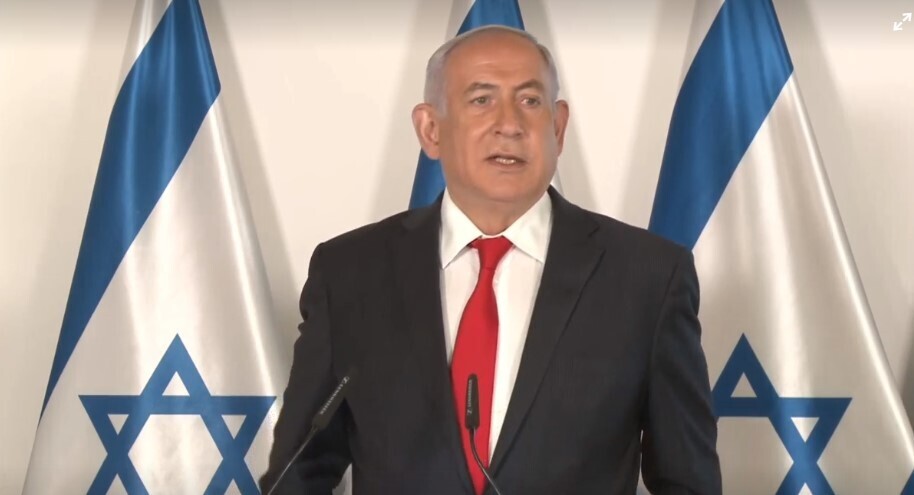 The prime minister said, however, that until vaccines can be administered, people should still wear face masks, observing social distancing and maintain hygiene.
He also urged people to avoid mass gatherings during the Jewish festival of Hanukkah, which begins on Thursday.
Netanyahu was preceded by Health Minister Yuli Edelstein, who also urged Israelis to keep observing mitigation measures while waiting for the vaccines to be distributed, in particular during Hanukkah.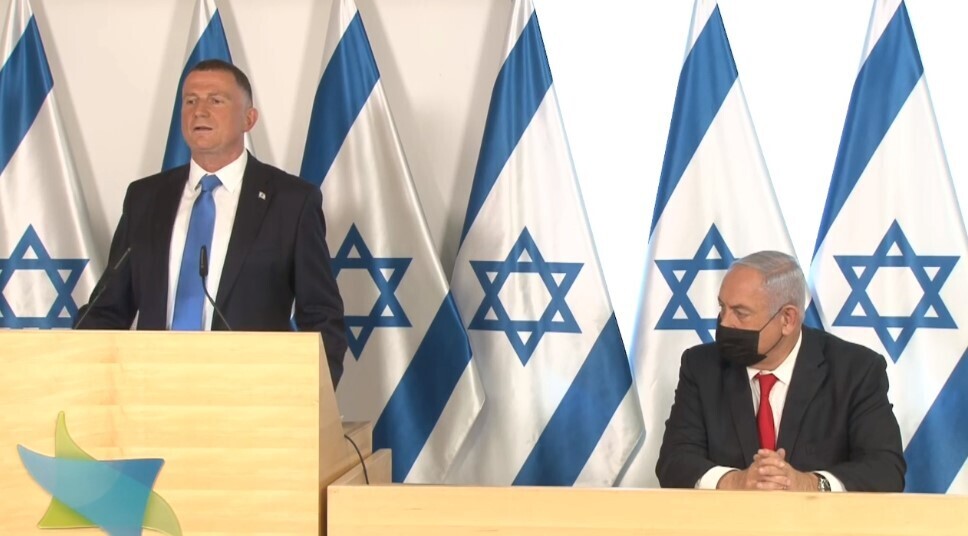 He said that when people had been vaccinated they would have a "green passport" and be able to live their lives freely again, to help reopen the economy and to encourage others to get vaccinated as well.
"Within a few months we will be able to say that the virus is behind us," Edelstein said.
There was no immediate word on whether Israel would be providing vaccines to the West Bank or Hamas-ruled Gaza Strip.
Netanyahu and Health Minister Yuli Edelstein were at Ben-Gurion Airport on Wednesday morning to receive the shipment of vaccines. The prime minister said he would be the first person in Israel to receive the vaccine.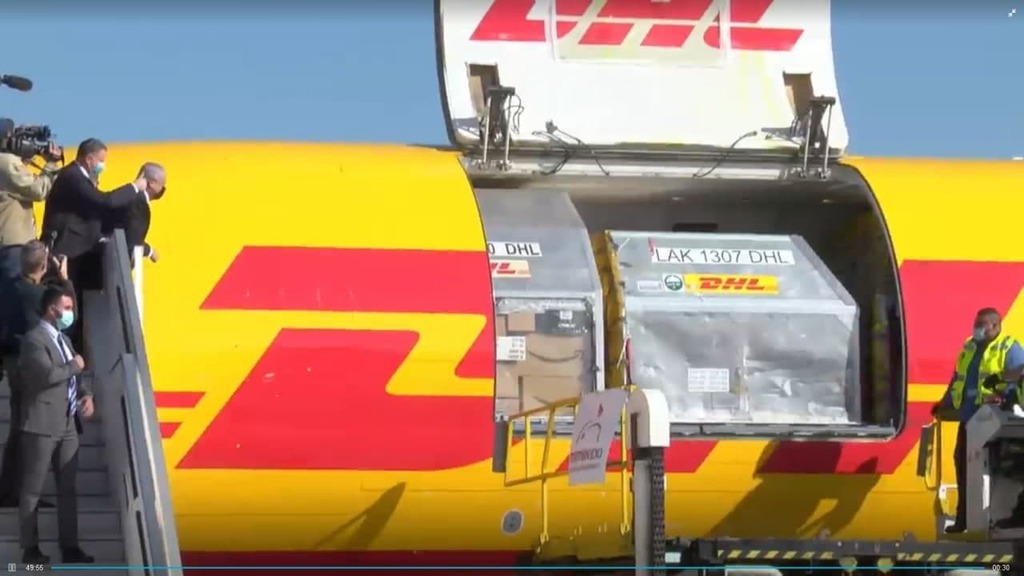 Pfizer and its partner BioNTech last month agreed to provide Israel with 8 million doses of the vaccine. Sources said a United Airlines from Brussels organized by the international courier company DHL and carrying over thousands of doses landed at Ben-Gurion Airport around 9am.
"It is important to me that the citizens of Israel get vaccinated and I believe in leading by example so I want to be an example and I will be the first person to be vaccinated in the State of Israel," Netanyahu said.