Coronavirus days are perilous times, especially when it comes to eating out. Fortunately, there are plenty of restaurants in our Mediterranean climate with outdoor seating, where airborne COVID-19 virus spreads much less easily.
What follows is a list of five terrific places with spacious al fresco seating areas, where we can enjoy our meals with a feeling of safety and security. As usual, they are not ranked but rather listed in alphabetical order.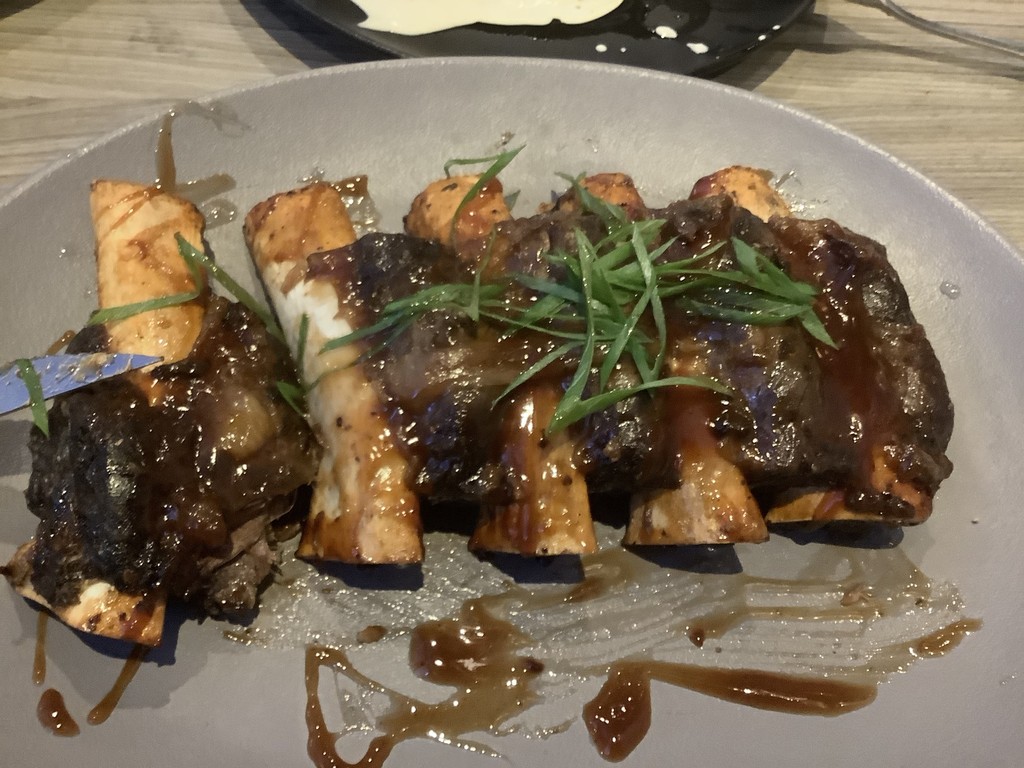 Ambiance: As the name suggests, the atmosphere in the five branches of the nationwide chain is of a pub. The Kfar Saba branch in particular, located in the Oshiland shopping mall, has a spacious porch which even catches the occasional breeze.
Hours: Saturday-Sunday, 18.00 - last customer
Beverages: There is a fairly extensive alcohol menu, including specialty cocktails and wine -- but the star here is beer, with 55 varieties of draft beer.
Menu: The bilingual food menu consists primarily of three categories of bar food; Starters, Hamburgers and Main Courses (although there are two salads as well).
Recommended: Beer: Beer MIx -- flights of 4-6 tastes of different beers. Food: Tortilla with chopped entrecôte, smoked spareribs. Desserts (five total): Chocolate crack pie, with vanilla ice cream and toffee caramel sauce.
55 Food and Beer. Not kosher. Atir Yeda 1, Kfar Saba. Tel. (09) 887-0908.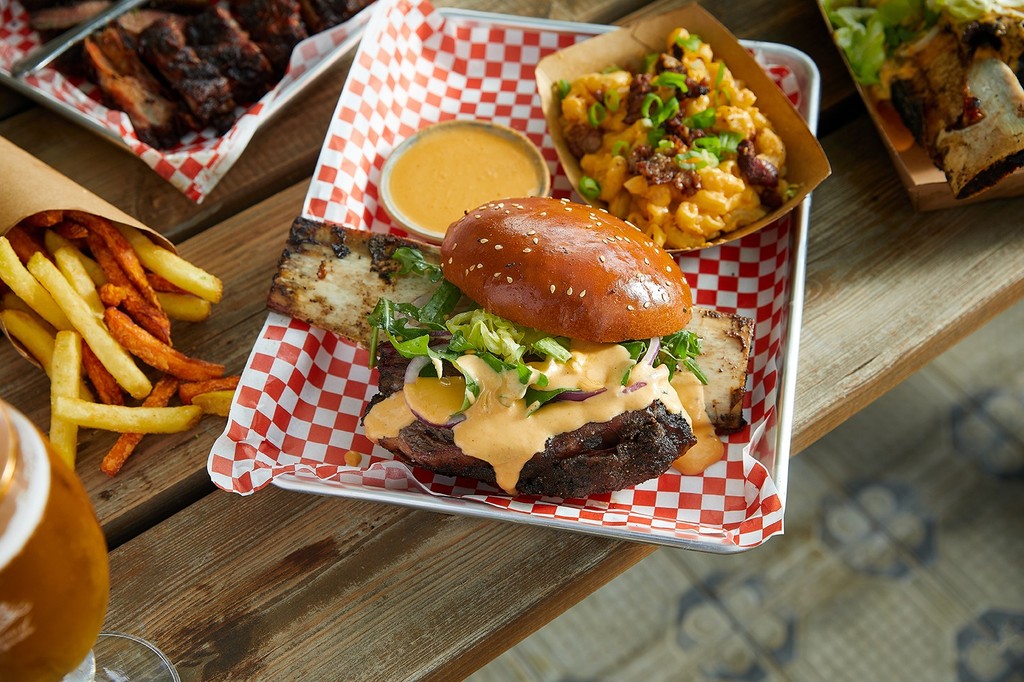 Ambiance: This summer pop is a joint venture of the kosher meat restaurant Pitmaster and the tapas restaurant Vicky Cristina. The pop up consists of outdoor only wooden picnic tables set up in the rear of the Tachana compound, adjacent to Vicky Cristina.
Hours: The summer only pop up operates Wednesday thru Saturday from 19.00.
Beverages: There is a large selection of domestic and imported draft and bottles, plus one house wine each of red white, and soft drinks.
Menu: The printed menu is in Hebrew only, with English category headings. But several English signs listing all the dishes are posted, and the waitress can explain in English.
The food menu comprises four categories: Burgers, Sausages, Smoker wonders and Sides. Not surprisingly, there is only one vegan option. There is also a kids' menu.
Recommended: Main Course: The Smoker Wonders platter of assorted smoked meats, consisting of 4-5 different kinds of meat, depending on whether you order the kilo or half-kilo platter; Side dish: The Beef Waffle (pulled beef atop a sweet waffle). Dessert (two options): The super sweet New York cheesecake.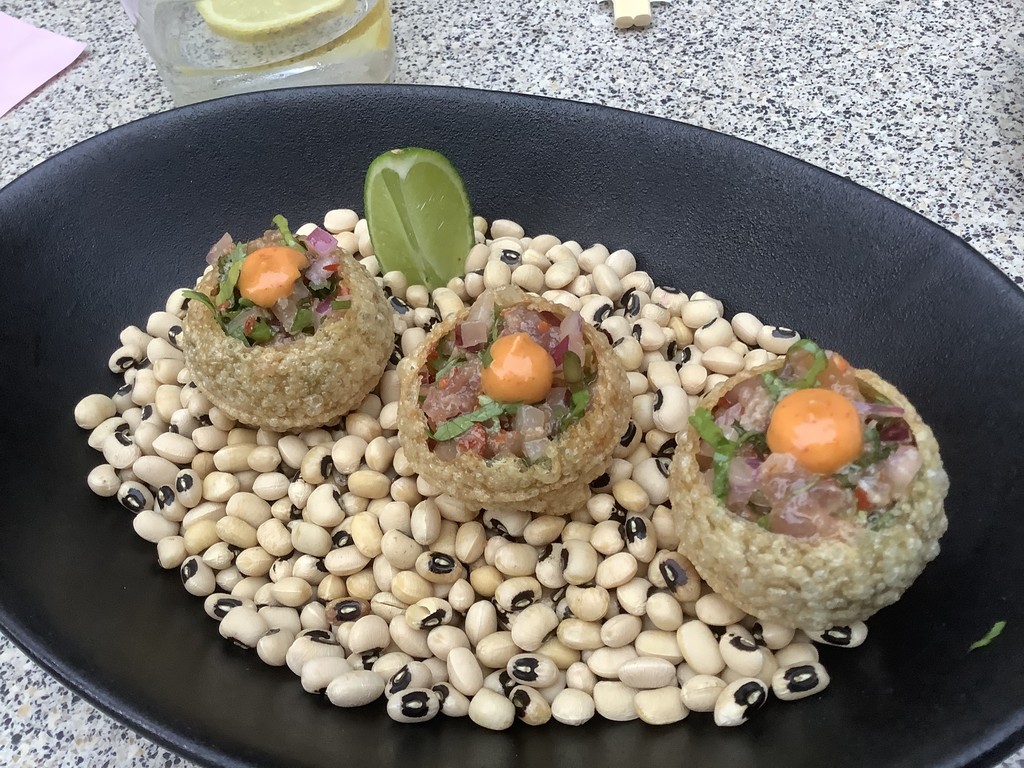 Ambiance: In addition to the permanent front courtyard, there is now a rear wine patio. The floor is gravel, and the furnishings are very simple, especially the hard wooden seats. Pleasant background music plays at a reasonable volume.
Hours: Nightly (except Sunday) from 19.00.
Beverages: It is possible to order beer, soft drinks and cocktails from the main restaurant, but the rear patio wine list has been curated especially for the evening aperitivo. The slightly chilled wines -- ideal for summer -- are exclusively white and rosé (except for one red, a Pinot noir), with sparkling variations of each. All are available by the glass and bottles.
Menu: The food menu -- one disposable page, in Hebrew or English -- is a list of intermediate-sized dishes (tapas, if you will). The breakdown is mostly raw fish, a few cooked fish, one raw meat, one charcuterie and one grilled meat. There are hardly any vegetarian dishes, and only one vegan option.
Recommended: Wines: Malleus blend from Alsace, Pinot Grigio from Italy, and an Italian rosé. Food: Mexican fish tartare, on a fried phyllo cracker; pani puri shells stuffed with spicy tuna; sliced greens with julienned purple endive, apple, candied pecans and goat cheese; shrimps and calamari in butter, garlic and wine sauce; and skewers of crystal shrimp and steak (Denver cut), Dessert (only three options): the cheese platter from the main food menu (several kinds of cheese, with grapes but no bread or crackers); vanilla brûlée with pistachio ice cream.
Cafe Europa. Not kosher. Rothschild Blvd. 9, Tel Aviv. Tel. (03) 525-9987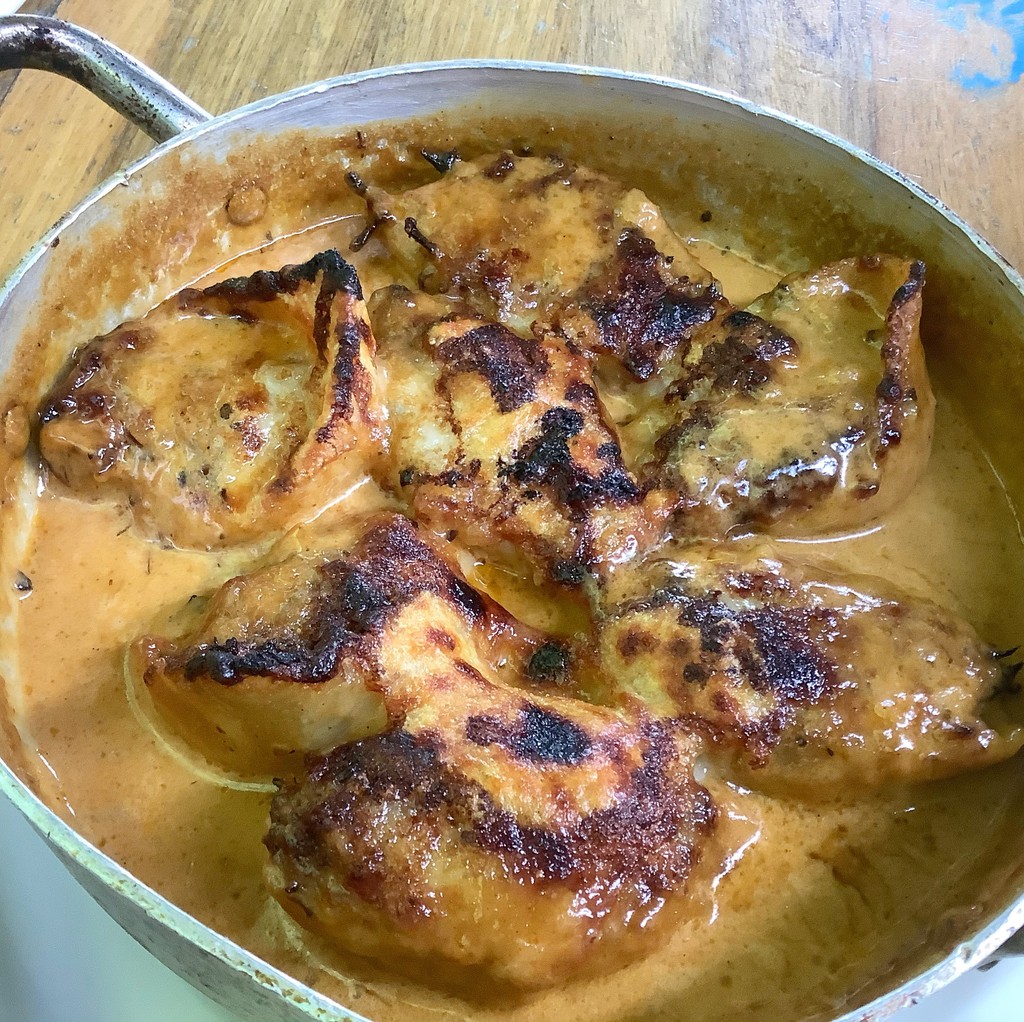 Ambiance: Set in a suburban compound it shares with a sports club, Nono is very family friendly, although there are also romantic corners in the expansive al fresco area in the rear. Pleasant background music plays at just the right volume.
Hours: Daily, 12.00-0.00.
Beverages: Classic and specialty cocktails; beer; and a reasonably extensive wine list, featuring a house vintage -- Lewinsohn (the restaurant offers free tastes of its house wines).
Menu: There are good English menus, and our waitress spoke excellent English. The food menu's categories are Starters, Salads, Pizzas (red and white), Pastas and Main Courses (chicken, beef, fish and seafood). The pastas and pizzas are all made from scratch with Italian flour. The talented kitchen has the ability to elevate simple ingredients, like roasted vegetables, to the sublime.
Recommended: Specialty cocktail: Pompo Vodka (vodka, Aperol, pomegranate juice, lime); Starter: Shrimp and peas in a creamy white wine sauce; Pizza: pizza bianca with mushrooms and truffles; Pasta: Conchiglie (large shells stuffed with beef ragout in a cream, mustard and cognac sauce). Main Course: Bonfire chicken.
Desserts are a strong point here, to the point where Nono opened a sister chain of patisseries, named Mimi. Recommended are the homemade gelati, the signature "inside-out kasata" and the mozzarella kanafeh. There are even gluten-free and/or sugar-free options next door at Mimi.
Nono. Not kosher. Jabotinsky St. 1, Hod Hasharon. Tel. (09) 835-3600
Ambiance: While the handsome interior boasts comfortable leather seating, the large al fresco area takes up much of the huge front patio that the restaurant shares with the adjacent hotel and shops.
Hours: Sunday-Thursday, 12.00-23,00; Friday, 08.00--23,00; Saturday,12.00 -23,00.
Beverages: Given the name of the restaurant -- "bread and wine" -- as expected, there is an extensive wine list, featuring many European wines, especially from Italy. In addition, the restaurant serves classic and specialty cocktails, beer, soft drinks and hot drinks.
Menu: The bilingual menu clearly leans toward Italian cuisine, although among the main courses there are actually very few dishes that may be classified as Italian. There is also a reasonable number of vegetarian and vegan options.
The food menu categories are: Entrées, Salads, Pasta, Main Dishes and Pizzas (only two, one red and one white). Each main dish comes with a choice of one side dish.
Recommended: Entrée: chicken liver pâté with pear confiture; Pasta: Spinach ravioli with goat cheese in a cream sauce; Main Dish: Entrecôte steak in pepper sauce.
Desserts are a specialty here, considering the fact that the restaurant also operates its own bakery, right next door. There is an impressively long list of desserts, of which we particularly enjoyed the perfect mille feuille, which is definitely French patisserie quality.
Pane e Vino. Not kosher. Hachoresh 4, Yehud. Tel. (03) 632-1793.
First published: 16:11, 08.04.20