A logistically and diplomatically complex medical operation in Israel ended up saving the life of a premature baby from Syria, it was revealed Tuesday.
Two-week old Johnny Yusuf is one of triplets born to a Syrian refugee family living in Cyprus. Weighing a mere one and half kilograms (3.3 lbs) at birth, he was diagnosed with a life threatening congestive heart defect and required an emergency operation to save his life, one unavailable at Cyprus hospitals.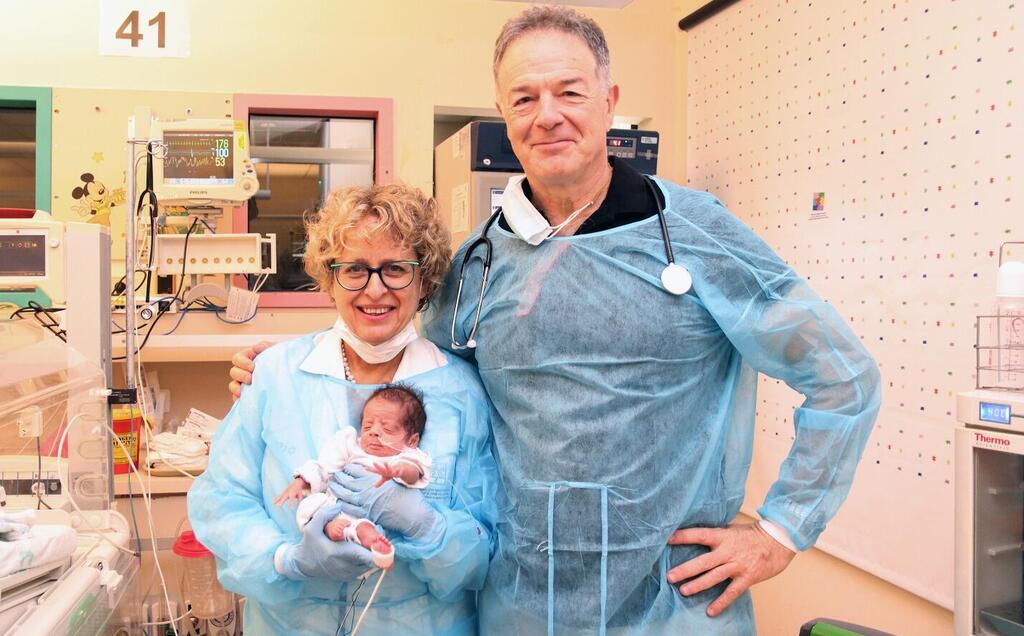 As his situation worsened, the Cypriot Health Minisrty contacted Professor Einat Birk, the director of The Institute of Cardiology at Schneider Children's Medical Center Petah Tikva, who recommended he'd be flown for treatment to Israel immediately.
Since the baby was a Syrian national, his flight to Israel required the intervention of the Israeli Foreign Ministry and the Israeli Embassy in Cyprus in order to obtain the necessary permits.
Professor Gil Klinger, the director of the neonatal intensive care unit at the hospital, flew to Cyprus along with his team and the medical equipment necessary to transfer the baby safely. The baby's 21-year-old brother, Aref, traveled with him.
"For over a decade, we've brought over babies from Cyprus who needed this sort of operation," Prof. Brik said. "With a population of only 800,000 people, there's no way Cyprus could have the required residency for congenital heart defects in babies. We've operated on dozens of babies, the latest one just last week. Johnny's story is unique because he's both very small and needed the operation right away.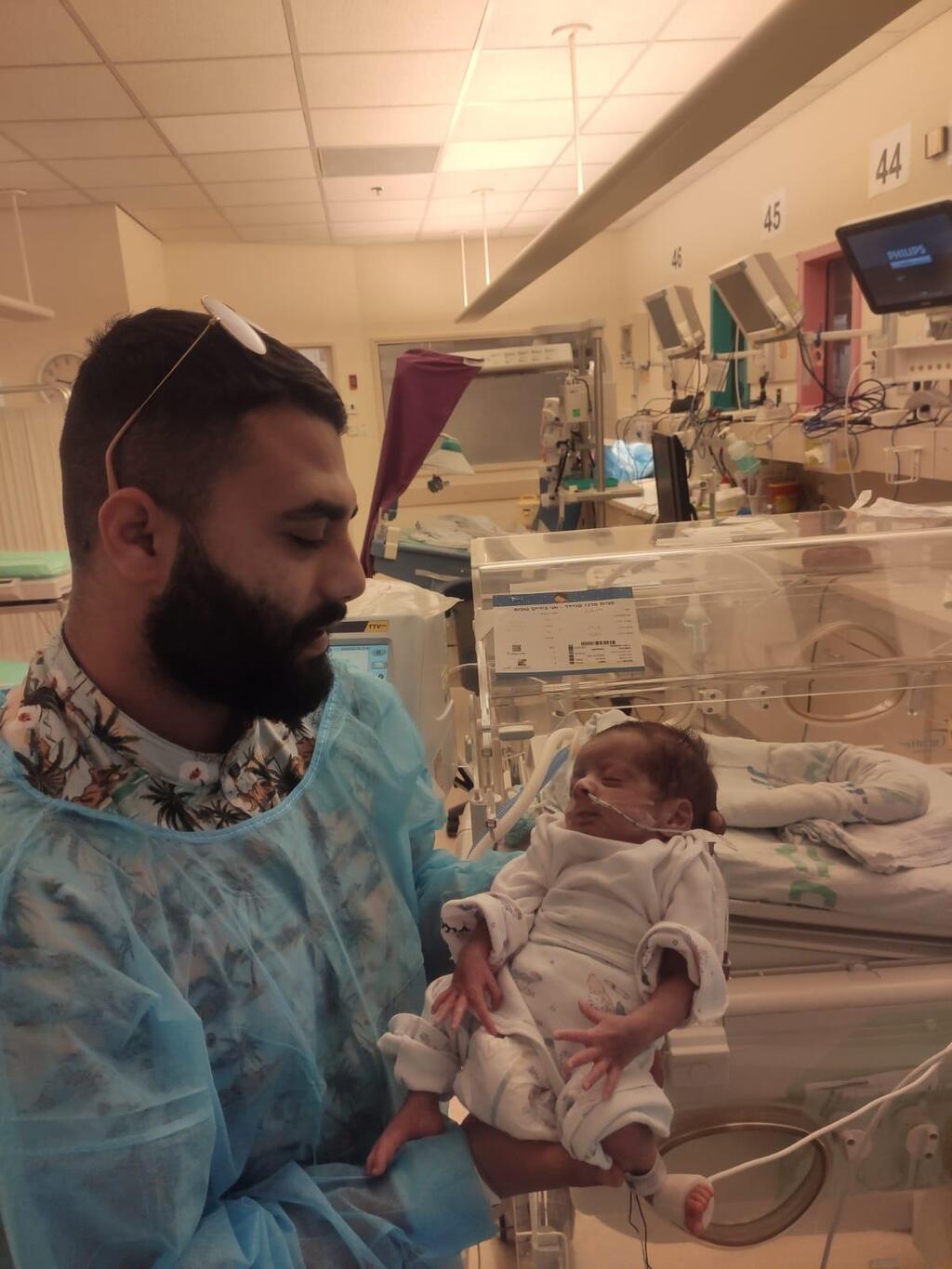 "Open heart surgery on a baby weighing just over one and a half kilograms is very challenging, not to mention that he's one of three brothers and the parents were unable to come along. The fact that he's a refugee is irrelevant to us, but did necessitate the assistance of the Foreign Ministry."
Once the baby arrived in Israel, Johnny was immediately hospitalized and received the initial care required to stabilize him. The surgery itself took place the next day, and was conducted by Dr. George Frankel, the cardiac surgery department director.
"The operation is done with the help of a heart-lung machine. We had to stop the heart and get an alternate blood flow mechanism in place. It is very delicate and precise work. The margin of error is zero. But, Johnny is likely to have a long and healthy life."
After the surgery, Johnny was transferred to the intensive care unit at he cardiology unit and from there to the neonatal intensive care unit, where it received supportive care until he could be weaned off the ventilator, gain some weight and make a full recovery.
A month later, he was strong enough to be flown back to Cyprus. He has since been discharged from the hospital and is making a full recovery at home with his family.
"We feel privileged to take care of children wherever they are," said Prof. Birk.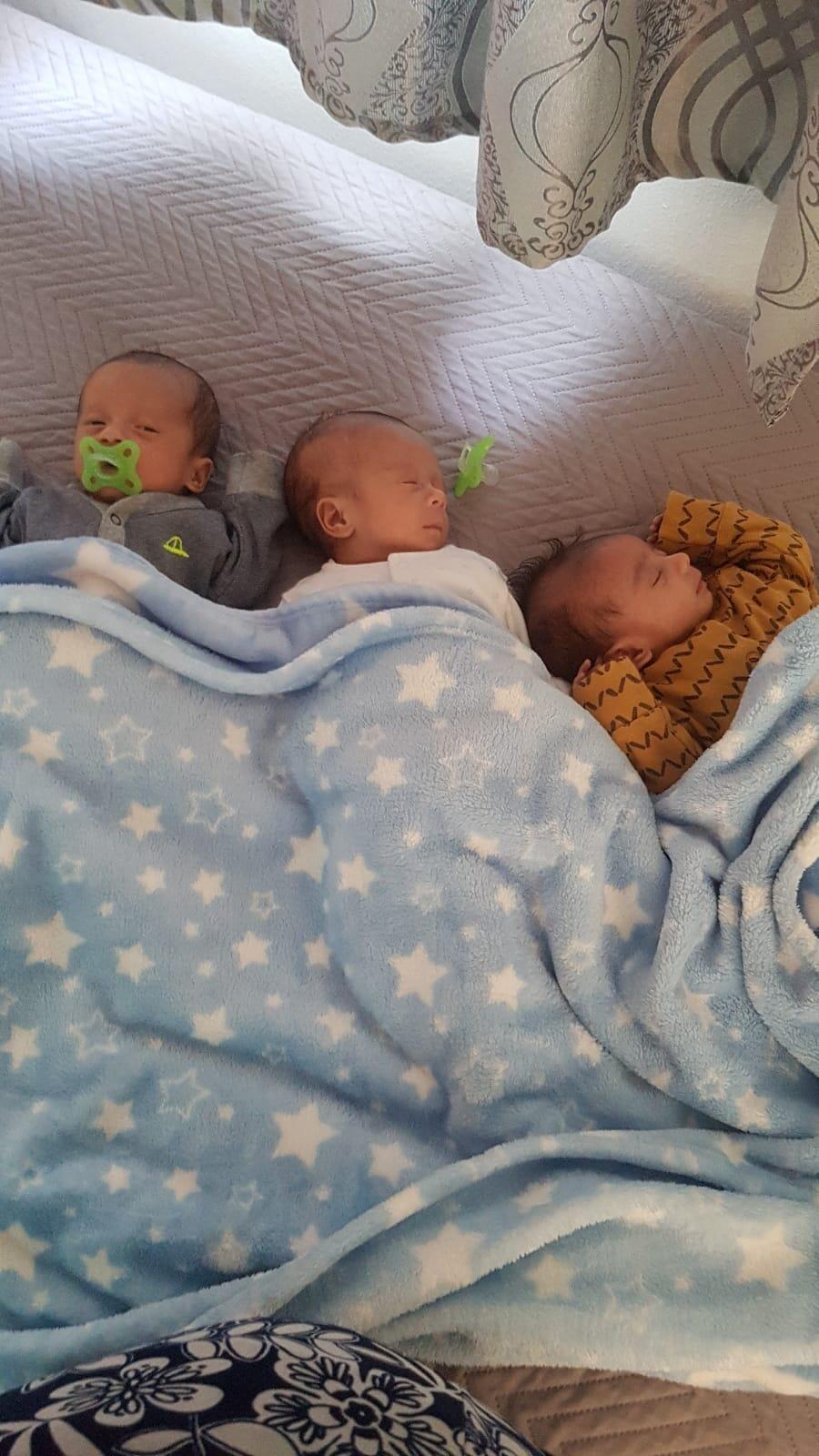 The Schneider Children's Medical Center is a referral hospital for children treated elsewhere in Israel as well as many other countries - fulfilling the vision of Irving and Helen Schneider - the hospital's founders.
Olga Godin, an intensive care nurse and director of the international care clinic, made it clear that the hospital resources do not come at the expense of Israeli patients and is not funded by the public. "We're sometimes referred to as 'medical tourism' hospital, which gives a false impression as to who we are and what we do," she said.
"Other than rare humanitarian cases, like some recent ones from Ukraine, it is the family and their insurance provider that subsidize the treatment. In the case of Cyprus, it is their Foreign Ministry that paid for the operation."
Godin explained that flying any baby to Israel is a complex endeavor. "The logistics, medical transport and the shock that the families experience upon arriving to a foreign country," she said. "Johnny's case was special. Johnny's parents are Syrian refugees and he has two older brothers. Since the parents were caring for other children and are refugees, only his older brother was able to accompany him.
"It took a week to get all the authorizations needed to fly not just him over, but also his 21-year-old brother, who is Kurdish-Syrian. The return flight also necessitated a special medical transport and the organization of the hospital in Cyprus for further recovery. The team was excited and proud to have been able to take part in it, especially as it's not a normal child. If he wasn't born in Cyprus and his family would've been without funding, he wouldn't be alive right now."