Israel on Sunday reported over 500 severe coronavirus cases for the first time since March.
The Health Ministry said 524 patients are now in serious condition, of whom 84 are ventilated.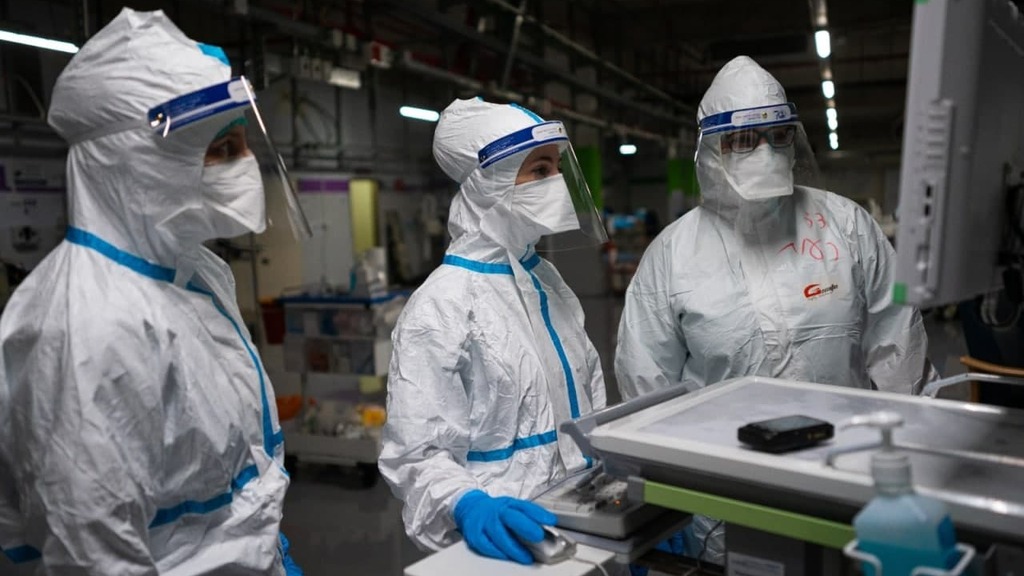 The ministry said that on Saturday 1,145 people tested positive for COVID-19 after more than 78 tests had been conducted. The infection rate now stands at 5.38%, the highest the figure has been in the past five months.
Over the weekend, 20 coronavirus patients died in Israel, of whom 13 passed away on Friday and seven on Saturday. The official death toll since the start of the pandemic in Israel now stands at 6,632.
A total of 37,781 Israelis tested positive for coronavirus last week, with an average of 5,400 verified cases per day. In the first week of August, 23,490 people were diagnosed, with an average of 3,355 a day, while in the last week of July, 14,742 people tested positive, with an average of about 2,100 a day.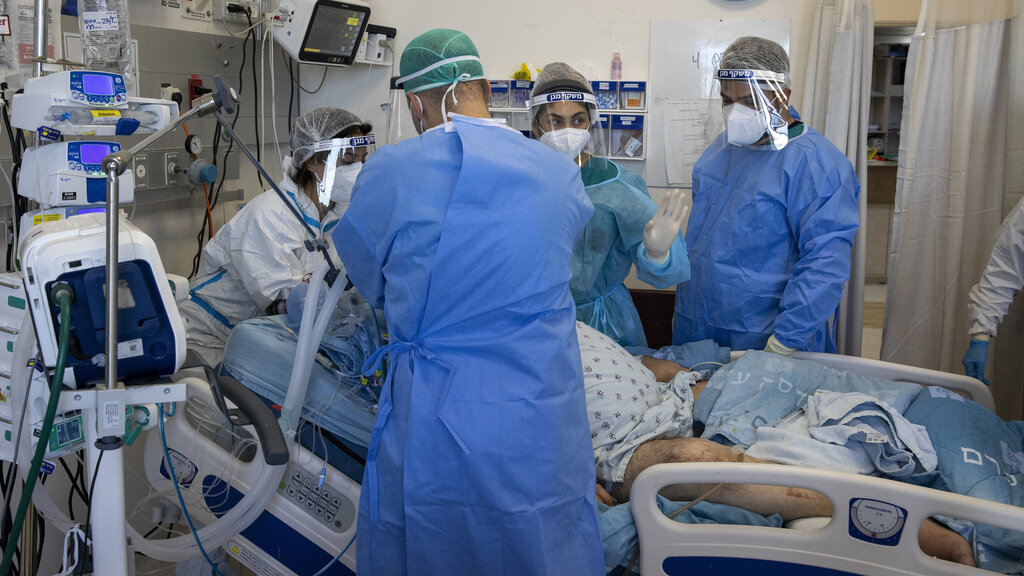 In the meantime, the number of active patients in Israel is approaching 50,000. In Tel Aviv 2,943 people are currently ill with the disease, in Netanya 2,394, in Ashdod 1,905, in Rishon Lezion 1,819, in Petah Tikva 1,799, in Jerusalem 1,791, in Holon 1,497, in Be'er Sheva 1,337, in Haifa 1,194, in Ashkelon 1,132 and in Rehovot 1,088.
Due to the increase in morbidity, the number of "red" local authorities with high has also been on the rise. Among the red communities are Kiryat Malachi, Kiryat Ata, Kiryat Ekron, Rehovot, Kiryat Gat, Kiryat Bialik, Or Yehuda, Migdal Haemek, Maalot-Tarshiha, Ramla, Hadera, Yavne, Karnei Shomron, Kiryat Ya'arim, Shlomi, Tiberias, Ma'ale Adumim, Azor, Ashkelon, Kiryat Tivon, Rosh Pina, Ganei Tikva, Be'er Yaakov, Ness Ziona, Ofakim, Lod, Arad, Safed and Givat Shmuel.