Coronavirus infection rates continued to rise in Israel over the weekend, with more than 1,000 new cases diagnosed Friday for the first time in months and a sharp increase in the number of serious cases.
There were just 430 new diagnoses on Saturday, although only 30,000 tests were conducted due to Shabbat. The positivity rate, however, reached 1.47% despite the relatively low number of tests.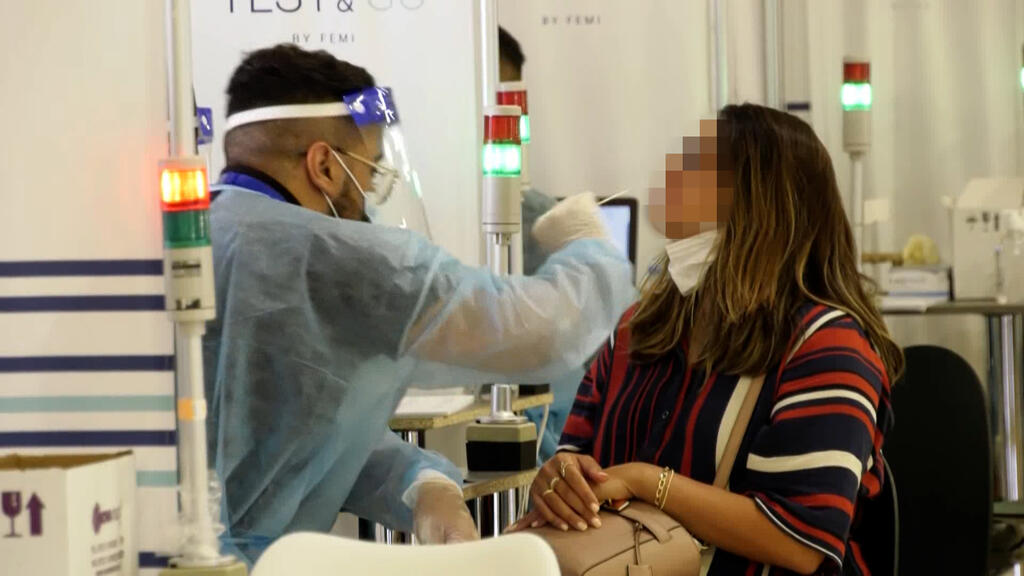 The virus last month appeared under control in Israel as the number of active cases dropped to several hundred, but has reemerged in recent weeks largely due to the highly infectious Delta strain.
As of Sunday morning, there were 6,622 active cases of COVID-19 in Israel, with hundreds of infections in Tel Aviv, Netanya, Petah Tikva and Rishon Lezion.
According to Health Ministry data, there were 124 COVID-19 patients being treated in Israeli hospitals on Sunday, an increase of 20 since Friday. That number includes 63 people in serious condition - the highest since May 12 and an increase of 23 since last Thursday.
Nonetheless, there was no increase in the number of people on ventilators over the weekend, which remained static at 16.
Sixteen people have succumbed to COVID-19 since the start of July, bringing the national death toll in the pandemic to 6,448. Nine people succumbed to the disease in the whole of June.
Prof. Eran Segal, a computational biologist at the Weizmann Institute of Science, said that while the morbidity is on the rise, the number of critically ill patients remains relatively low.
Israel has garnered worldwide acclaim for its record-setting vaccination rollout earlier in the year, however in the past month the number of cases hiked again due to the Delta variant.
On Friday, Prime Minister Naftali Bennett acknowledged that the protection afforded by the Pfizer vaccine against the delta variant is weaker than medical professionals were hoping for.
Health Ministry officials are urging the government to immediately reintroduce the Green Pass vaccination certificate to once again limit attendance at restaurants, entertainment venues and gyms.