Israel on Tuesday reported its highest single-day coronavirus caseload since the outbreak of the pandemic, with nearly 11,000 people testing positive the previous day.
The previous record was set January 18, as the country came to grips with its third mountainous wave of infections in less than a year, having confirmed 10,118 news cases that day.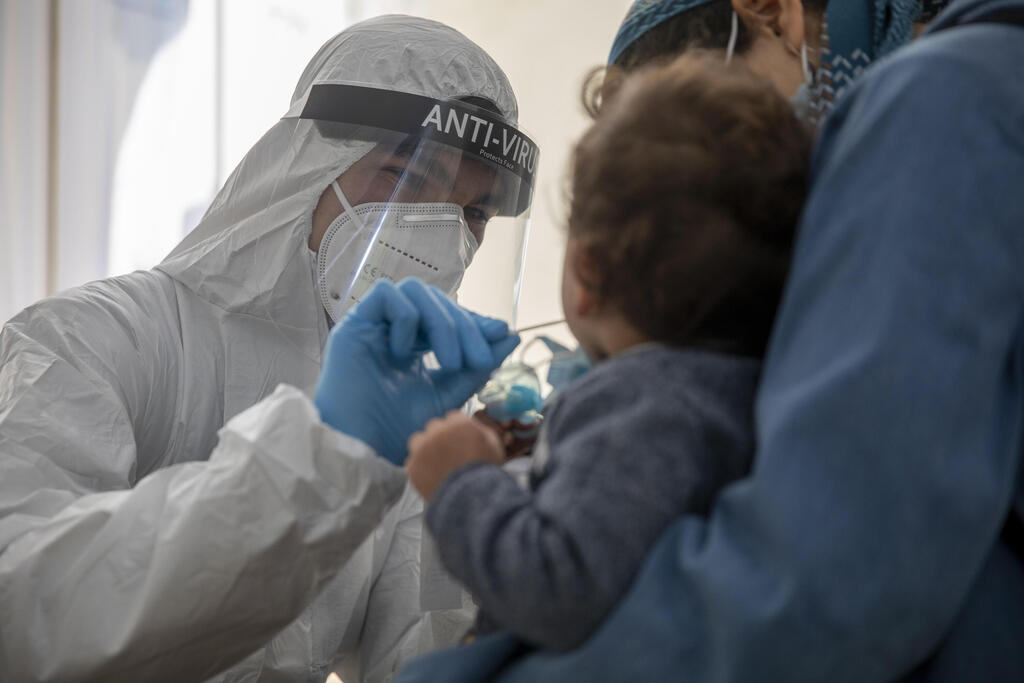 After the daily caseload hovered near the 10,000-mark in recent days, the Health Ministry's latest figures show that the previous record was eclipsed Monday after 10,946 Israelis tested positive for the pathogen that day.
Having carried out some 147,000 tests throughout the day, the national infection rate stood at 7.5%.
Ministry data also show that 134,300 doses of the COVID-19 vaccine were administered on Monday with 12,500 Israelis having received their first jab — 6,700 of whom aged 12–19 and another 400 aged 60 and over — another 6,900 received their second, and another 114,900 have received their booster shot.
The coronavirus cabinet unanimously voted Monday night to extend the Green Pass mandate to include education, health and social welfare institutions.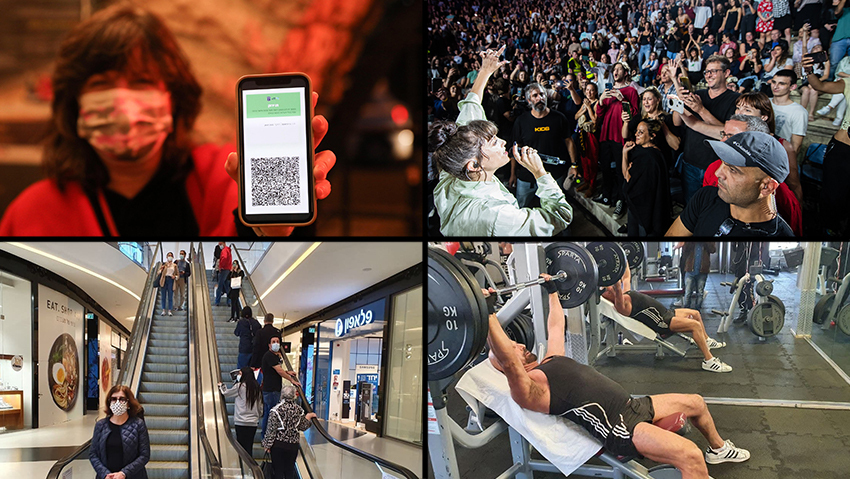 The Green Pass requires people to present proof of vaccination or recovery from coronavirus at the entrance to public facilities. Now, teachers, doctors, nurses and caregivers will effectively be barred from their workplaces unless they can present proper documentation or a negative virus test from the past 72 hours.
With less than 24 hours to go before the opening of the school year, about 91,000 kindergarteners and school students are said to currently be in isolation. At least 55,390 of them were self-isolating after coming into contact with a confirmed virus patient and 35,508 others were quarantining after coming down with the pathogen.
The contagion rate among K through 12 students stood at 10% and 9.2% among teaching staff.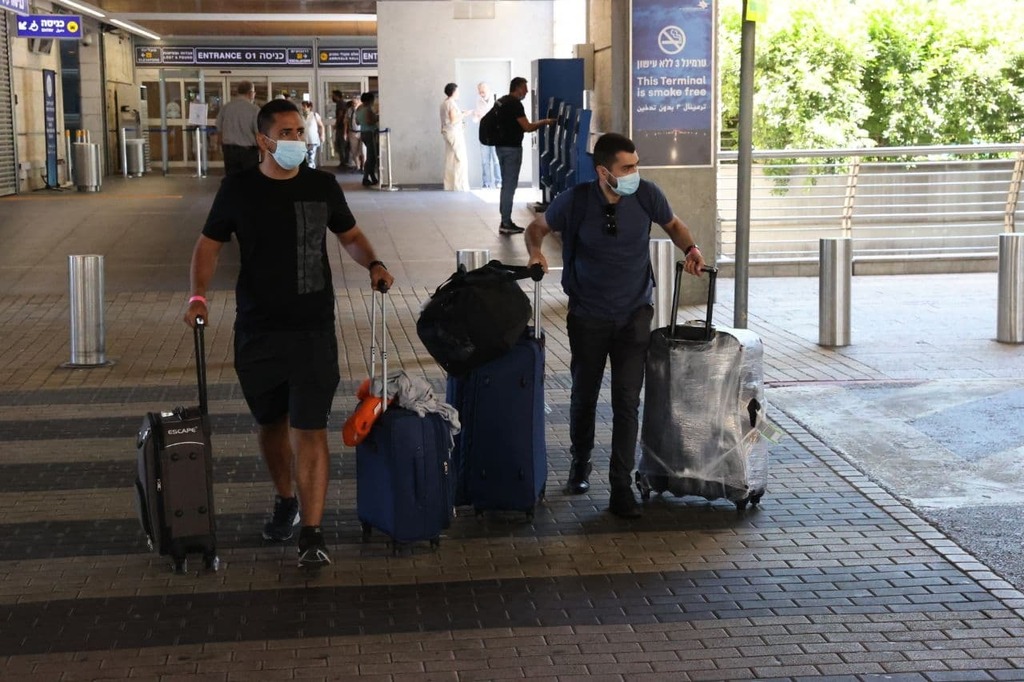 The move means Israeli visitors and those from five other countries are likely to face tighter controls, such as COVID-19 tests and quarantines.
The United States, Kosovo, Lebanon, Montenegro, and North Macedonia have also been taken off. The list seeks to unify travel rules across the bloc, although it does not bind individual EU nations, which are free to determine their own border policies.
The bloc still lets in most non-EU visitors who are fully vaccinated, although tests and periods of quarantine can apply, depending on the EU country of arrival.
Israel — a country that seemed to have all but beaten the pandemic just two and a half months ago — has reached a dire landmark, with 7,030 Israelis succumbing to the disease since the onset of the pandemic early last year.