Prof. Miriam Hirschfeld and Dr. Nurit Wagner were presented with a prestigious nursing award by Princess Maha Chakri Sirindhorn of Thailand in a recent ceremony at the royal palace in Bangkok in the presence of Thai Prime Minister Prayut Chan-o-cha .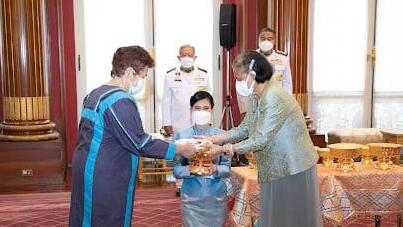 The honor was bestowed on the two Israelis for their life-long work to promote the nursing profession.
Wagner is the president of the nurses ethics board of Israel, and Hirschfeld established home care services at the world Health Organization.
Thailand presents the annual Princess Srinagarindra Award, for exceptional work promoting the nursing field, obstetrics and social services, to candidates from around the world.
Prof. Hirshfeld and Dr. Wagner were unanimously named as the recipients for the award, which is tantamount to a lifetime achievement award and is valued at tens of thousand of dollars.
Each year, a specialized committee is established to seek out all nurses who have given their lives to further the cause of nursing care. This year is the first in which the award is presented for healthcare professionals from Israel.
The award is named after Princess Srinagarindra Mahidol, as recognition for her contribution, excellence and devotion to the fields of nursing, obstetrics and social services.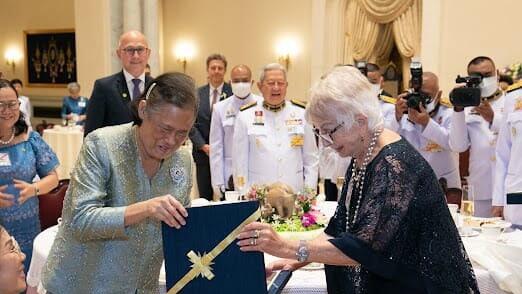 Princess Srinagarindra was the mother of the late King, Bhumibol Adulyadej of Thailand (The 9th Rama king) and grandmother of King Maha Vajiralongkorn Phra Vajiraklaochaoyuhu (1st King Rama). It is recognized as one of the most prestigious awards in the country.
"We never thought we'd be awarded such an honor from such an esteemed international committee, and when the announcement was made, we were immensely excited," Dr. Wagner said with a smile. "As part of the nursing profession, a vocation concentrated on helping people, but one not without difficulties, we found we had much in common with the Thai nursing professionals and that we share the desire to advance the nursing field, education, research and ethics. It was truly a once-in-a-lifetime event," she said.
Orna Sagiv, the Israeli ambassador to Thailand, who was a guest of honor at the ceremony said the award was recognition of Israel's excellence.
"This is one of the most prestigious awards given to foreigners in Thailand. It is further recognition of Israeli excellence in many fields and serves to strengthen the ties between our respective nations," the ambassador said.