I'm Nitzan, and my father has Alzheimer's. That's it, I managed to say it. It took me years to understand and accept this disease, to understand that my father, the smart, funny and intelligent man, has this damn disease. He has been dealing with it for 13 years, but only in the last three years I can say it, feel it, cry it.
I am 31 years old, the only mutual daughter of my parents from their second marriage. I have an older sister from my father's side and an older brother and sister from my mother's side. We all grew up together at home as one family, until today. For ten years since my father's diagnosis he lived at home with us, and at one point, when we left home, he stayed with my mother. After he stopped working, and his driver's license was revoked, he spent many hours at home, and slowly his condition deteriorated and reached a low point when he fell ill with COVID. The deterioration was drastic, and the person who "forgets a little" has completely "disappeared" from us.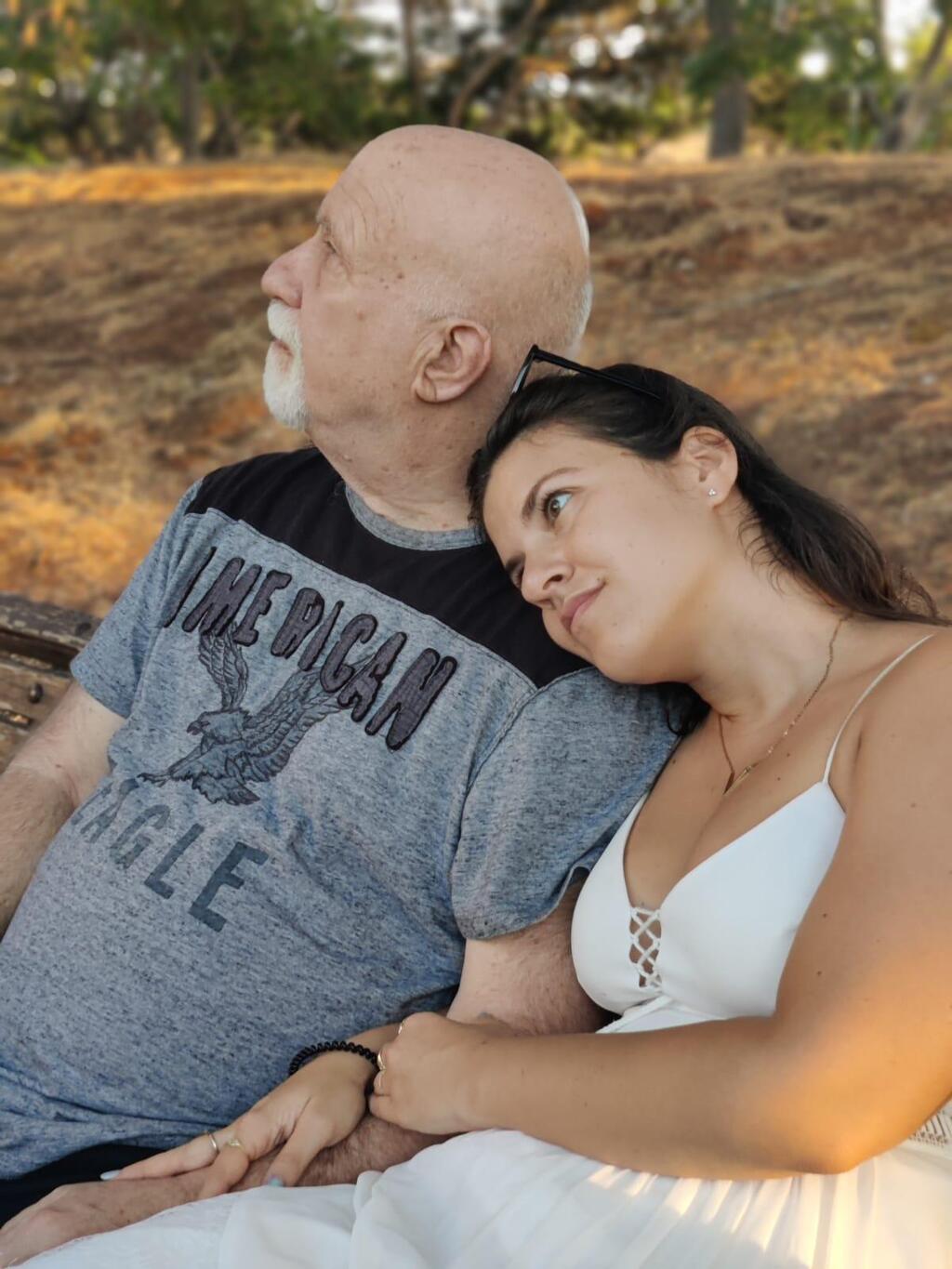 My father has Early Onset Alzheimer's. He was diagnosed at age 55, and for years we experienced a slow deterioration. It started when he forgot small details like birthdays and ended up forgetting travel routes or information we discussed a few minutes ago. This was paired with a general feeling of disconnection and agitation.
Father was an architect and architecture lecturer. In the initial stage of the disease, he stopped working. Then he also stopped driving. Those who haven't been through it, cannot understand how hard it is for a person when their independence, the thing they like to do the most, is taken away from them – and worst of all, their self-respect and clarity of mind.
Dad is a sensitive and loving person, who is connected to his children and grandchildren, and my mother is also grateful for the connection between them. Although Alzheimer's disease makes a person incapable of understanding, it did not take away my father's sensitivity. It erased his mind, memory, names and understanding of our lives, but it couldn't erase the light in his eyes that lights up when we come to visit, the loving hug and his warm hands.
At a certain point, the sick person does not understand what he is going through, and most of the emotional and mental difficulty is transferred to the close relatives and caregivers. There were times when we saw that he was in pain, and that he realized that the memory was gone, but he would move on and laugh, and we stayed with the feeling.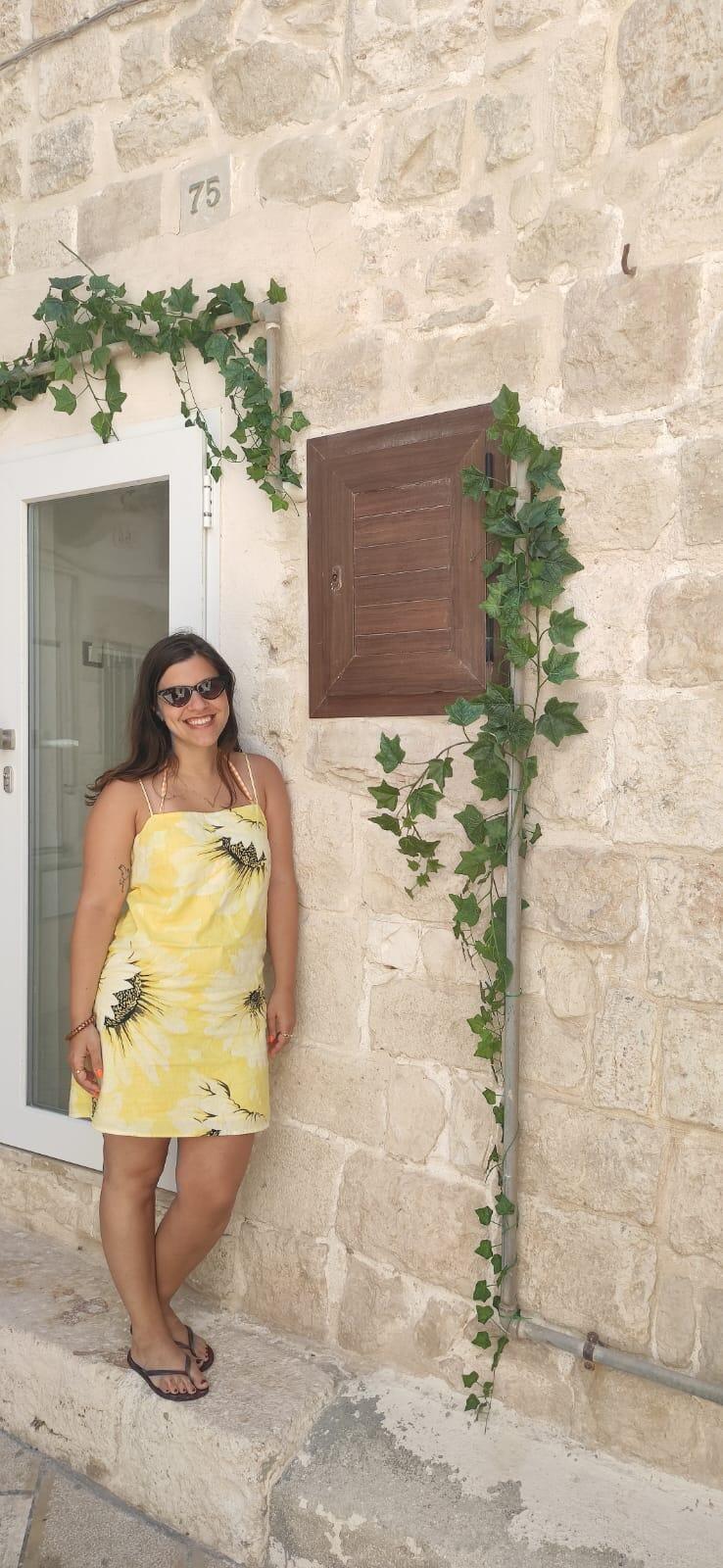 That's what happened to me too. Despite the fact that my father had been ill for many years, I treated it as an emotionless fact, hardly talked about it, and even denied it to myself. I remember the day I really realized he was sick. I returned from a trip to South America, and during the transition period between the life of freedom and life as a student I lived at my parents' house. I spent hours at home with dad and felt that something was happening with him. I have seen him idle for hours, in front of a computer, repeating the same stories over and over again and not remembering what I told him. I wouldn't say I was ashamed of him, but it had an effect when outsiders would meet him. That's when I met my partner, and I remember not knowing how he would take it. It was nice to see that he didn't see it as hard as we did, but of course it was impossible to ignore the problem when my father told the same story several times.
Since then, to this day, I feel the need to protect him from others, so that they don't think he's a fool who repeats himself, but instead turns it into laughter and humor, the way of coping that accompanies our family.
The worst pain I have ever experienced
It's important to understand that it's not easy to hear the same things over and over again, and it's really not funny. It's a feeling of continuous grief, it's the biggest pain I've experienced. Dozens of psychological treatments failed to relieve the pain. At one point I was looking for support groups for children of Alzheimer's patients. I joined the Alzheimer's Association of Israel and received a warm and embracing greeting from the first moment. The association operates free support groups, in person meetings or through Zoom, accompanied by a social worker, and holds groups for spouses, children and primary caregivers.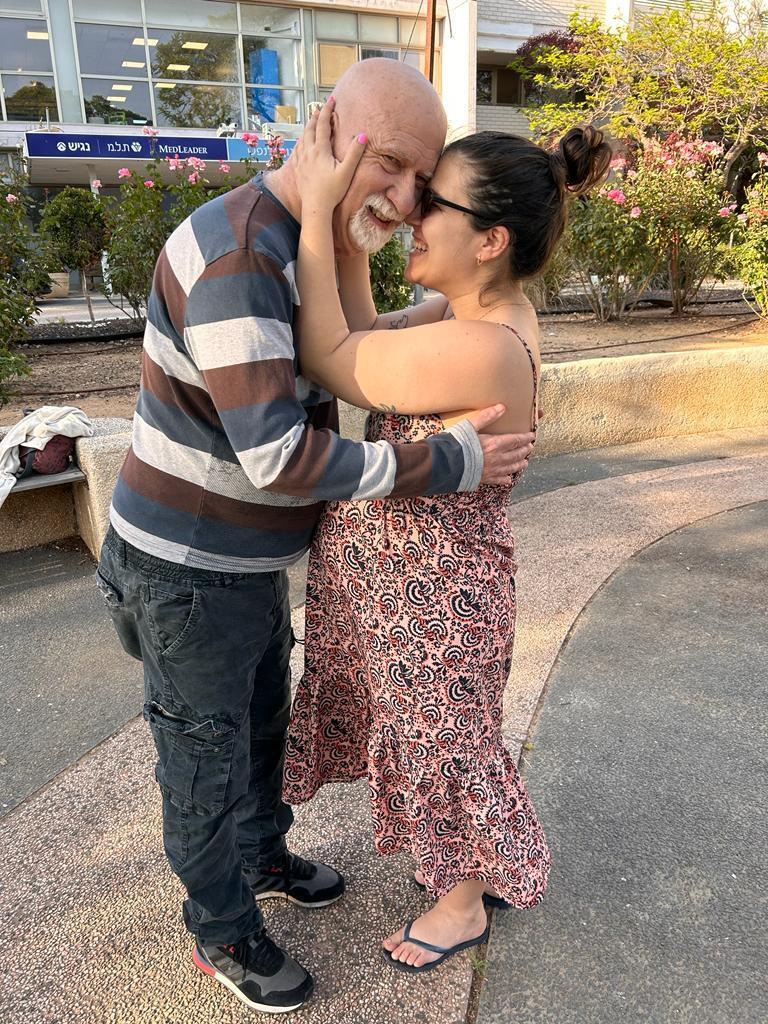 When I started using the support groups, I realized that Alzheimer's affects the caregivers more than the patients themselves. Every week we would meet, share our difficult experiences and discuss issues such as rights, permits to receive aid workers, and more. The empathy I felt with the group members was comforting. I finally met people who really understand our family and personal struggles. We found similar characteristics, such as our need to try to keep the parent we had, and the difficulty in accepting the parent who is disappearing before our eyes. The support group helped me unpack what I went through and come to terms with my father's illness. Later, the association also helped us transfer my father to an institution for Alzheimer's patients. This is the hardest decision our family has made, a decision that almost broke us apart.
My final message: don't go through it alone. The great difficulty falls on us, the caring figures, and there is no one who can understand us more than people who face the same problem and who can empathize with us emotionally and also in terms of understanding the rights we deserve. There will not always be someone who will be there for us, be with us in this dark pit and cry with us. It is also difficult to understand the great patience that is required to hear things over and over again, and to act as if everything is normal. How can you act like nothing happened when a person you love so much is disappearing in front of you?