A new Israeli study found that the use of medical clowns in hospital settings offers benefits extending far beyond just cheering up patients.
Researchers at Tel Aviv University and the Israel Center for Medical Simulation mapped out 40 different skills which were then used as criteria to examine trained clown care professionals.
These skills include establishing an emotional connection and forming a personal relationship with the patient, as well as helping the patient communicate frustrations and difficulties to the medical staff. Medical clowns also increase the patient's desire to follow their medical regimen and distract them from pain.
"Medical clowns not only help patients, but they also help the parents, the medical team, and the achievement of therapeutic goals. In fact, through various communication skills, clowns enable patients to overcome crises and move towards healing," the research team said.
The study was led by Prof. Orit Karnieli-Miller and Dr. Lior Rosenthal from the Department of Medical Education at Tel Aviv University in collaboration with a team from the Israel Center for Medical Simulation.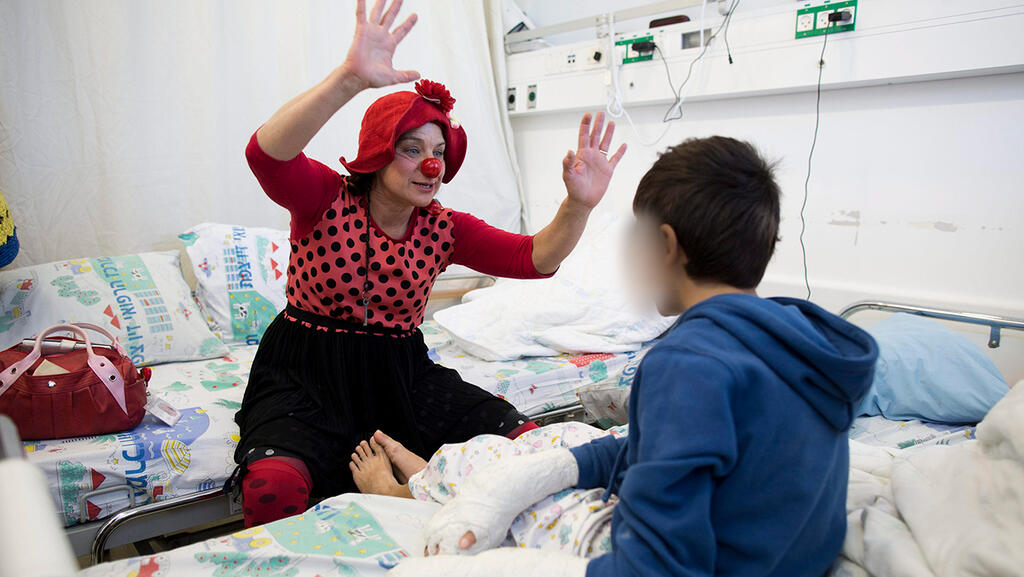 The study was published in the peer-reviewed medical journal Qualitative Health Research under the title "More Than Just an Entertainment Show: Identification of Medical Clowns' Communication Skills and Therapeutic Goals."
"One of the skills of medical clowns is to place themselves in the lowest position in the medical setting," Karnieli-Miller said.
"By doing so they empower the patients, giving the patients power and control, including the choice of whether to allow the clown to enter the room as well as to dictate the nature of the patient's role vis-à-vis that of the clown. This provides an increased sense of control and gives the patient courage to face their challenges."
Reprinted with permission from
i24NEWS
.
First published: 10:19, 01.12.23