Israel on Monday reported another rise in serious cases as well as fresh deaths from coronavirus as the country battles the spread of the pathogen.
The Health Ministry said 829 people tested positive for coronavirus on Sunday after 49,373 tests had been conducted. The positivity rate now stands at 1.7%. Since midnight Monday, 351 people have already tested positive for COVID-19.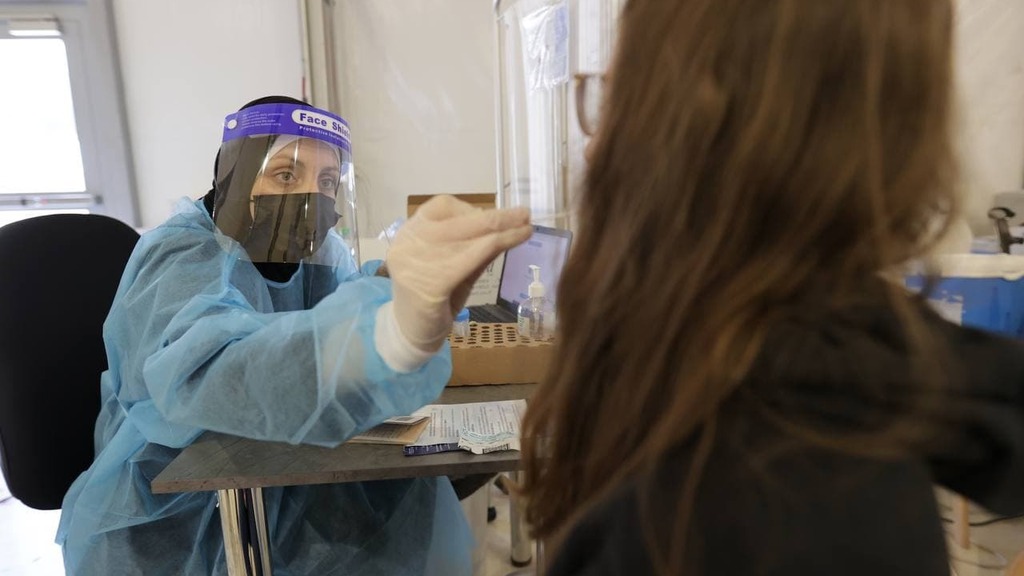 The number of patients in serious condition has increased from 63 a day earlier to 66, of whom 12 are ventilated.
At least three patients passed away from complications related to the virus over the past 24 hours, with the official death toll climbing to 6,450.
Since the beginning of July, 18 coronavirus patients have died in Israel, twice as many as in the whole month of June.
In the meantime, Israel on Sunday officially walked back part of its policy for third coronavirus vaccination shots, saying that contrary to a recent announcement, oncology patients should actually stick with two jabs only.
Last week, Israel began administering a third shot of the Pfizer/BioNTech inoculation to patients with compromised immune systems, including people who have had heart, lung and kidney transplants and some cancer patients.
But on Sunday, the health ministry said that after reviewing data on hundreds of patients from oncology wards, "the recommendation at this stage is to not vaccinate" cancer patients.
"Nearly 90 percent of the patients receiving chemotherapy developed antibodies following the (two doses of) vaccination, and the level of antibodies remained high a number of months after the vaccination," it said in a "clarification" to the health funds and hospitals administering the shots.
"In addition, the vaccination could have side effects... that could affect the oncological treatment," the ministry said.