After its pandemic success, Israeli-Canadian startup SaNOtize is hoping that clinical trials will show that its pioneering antiviral nasal spray can be used to treat the flu and other upper respiratory viruses.
The nitric oxide spray, called Enovid, has been proven to effectively prevent, treat and shorten the course of a COVID-19 infection.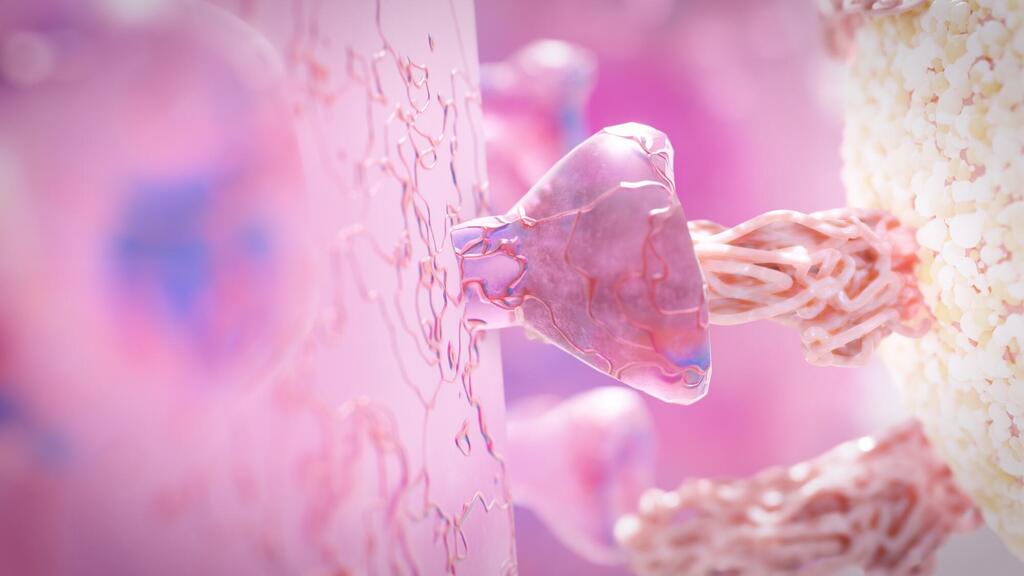 "Nitric oxide kills bacteria, viruses, fungi and we have a way to deliver it," Dr. Gilly Regev, CEO and co-founder of SaNOtize, said. "Instead of pressurized gas cylinders we deliver it in liquids. You can deliver it at the right dose and at the right place to get rid of bacteria, viruses and fungi."
A report published in the prestigious British peer-reviewed The Lancet medical journal last year showed that when used six times daily over a one-week period, the spray effectively reduced SARS-CoV-2 RNA in the nasal cavity by roughly 94 percent in 24 hours, and 99% in 48 hours. The study was carried out in clinical sites across India during the delta and omicron surges.
"We've done some clinical trials, double-blind placebo trials treating people who already have very high viral loads and we showed that we can reduce the viral load significantly," Regev affirmed, adding that the nitric oxide led to those infected with COVID recovering twice as fast as control groups.
Enovid has already been approved and is for sale in dozens of countries around the world, and now SaNOtize has its eyes set on combating yet another widespread virus: influenza.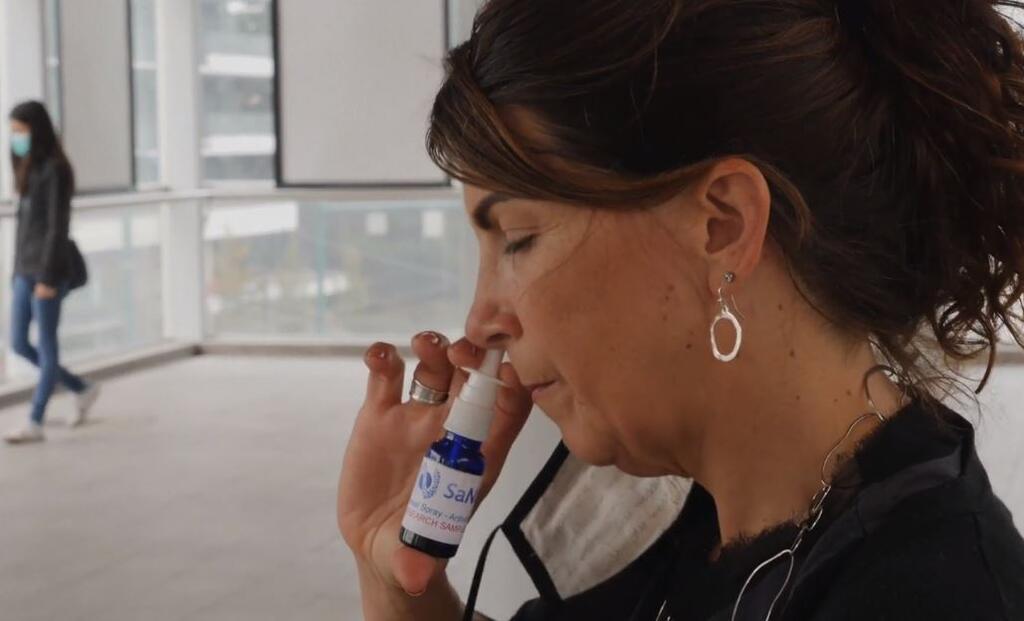 "What we're going to do next is do clinical trials with flu," Regev said.
Regev spoke to media on the sidelines of the 2023 OurCrowd Global Investor summit, which took place in Jerusalem last week. The summit—Israel's largest investor event—saw more than 9,000 people from around the world take part in lectures, briefing, networking sessions and startup exhibitions on a wide variety of tech-related topics.
Among the many MedTech startups making waves at the event was Binah.ai, which has developed an artificial intelligence-based platform that detects vital signs using a cell phone camera.
The platform—which is about to receive FDA approval—can read a person's heart rate, blood pressure and even hemoglobin levels by simply scanning their face.
"We are working today with 11 out of the top 100 insurance companies in the world, including Sompo from Japan, Generali in Germany, MetLife in Malaysia and quite a few other countries," David Maman, CEO and founder of the startup, told The Media Line.
In terms of accuracy, Maman said that "everything is aligned to be medically approved, which means that they meet the requirements for an FDA submission."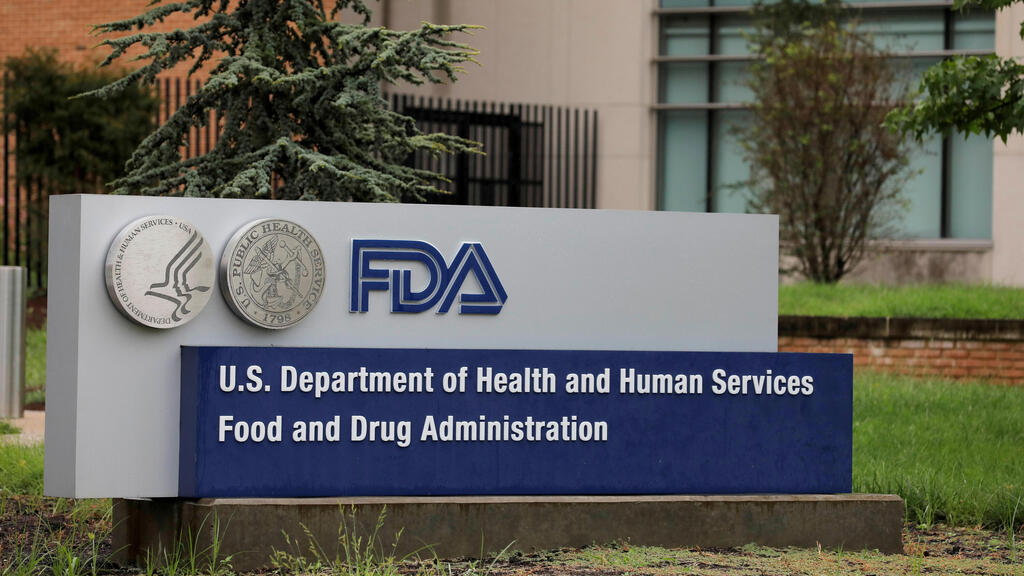 FoodTech was another significant arena featured at the summit.
Mermade Seafoods, for instance, has found a way to cultivate scallops using fewer resources than traditional aquaculture. The company is hoping to disrupt the $8 billion global scallops market with its technology.
"We cultivate cells, basically taking embryonic stem cells and cultivating them," said Daniel Einhorn, CEO and co-founder of the startup.
Other FoodTech innovators were looking at ways to make popular foods healthier.
Blue Tree Technologies has developed a method to remove sugar from natural fruit juices using a patented technology that extracts disaccharides from liquids.
"The technology is based on a procedure in which we filter the juice and then the juice runs through a column with a special mineral that acts like a magnet," Michael Gordon, CEO of Blue Tree Technologies, said. "The magnet is taking the disaccharide from the beverage itself."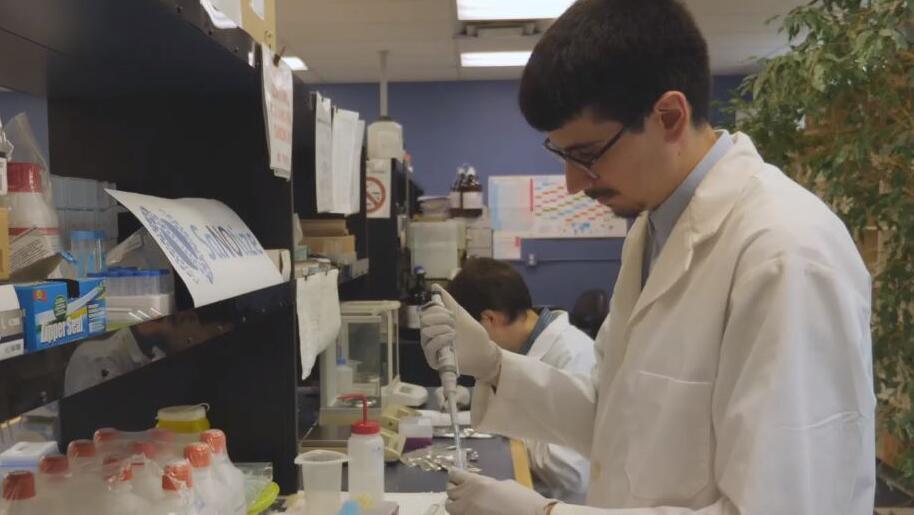 The amount of sugar removed depends upon a client's needs, he added. Blue Tree has partnered with leading Israeli juice manufacturer Priniv and its products are set to hit supermarket shelves in the country by the end of year.
"When you remove sugar from beverages then manufacturers pay less taxes so everyone wins," Gordon said.
Whether it is antiviral treatments, AI-based healthcare or reducing people's sugar intake, the OurCrowd summit brought together some of the world's leading entrepreneurs and tech experts, many of whom have come up with visionary solutions to some of humanity's most pressing problems.
The story is written by Maya Margit and reprinted with permission from
The Media Line