Israel on Sunday approved the third coronavirus vaccine booster shot for all public in an effort to curb the raging Delta variant.
The country has gradually expanded its booster vaccination campaign to more and more age groups since its rollout several weeks ago as the coronavirus infection rate has surged to figures not seen in almost a year.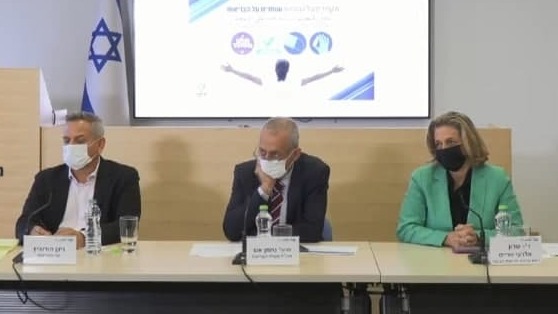 Health Ministry Director General Prof. Nachman Ash announced the move during a press briefing, which was also attended by Health Minister Nitzan Horowitz, Public Health chief Dr. Sharon Alroy-Preis and coronavirus czar Prof. Salman Zarka.
"The decrease in the effectiveness of the vaccines is proving to be significant," he said. "Today we are expanding the possibility of receiving a booster shot for the entire population, provided that five months have passed since they've received the second dose."
Prof. Zarka also said that according to new guidelines, travelers returning from abroad would not have to enter quarantine upon arrival if they've been vaccinated with the third shot or with two initial jabs less than five months ago.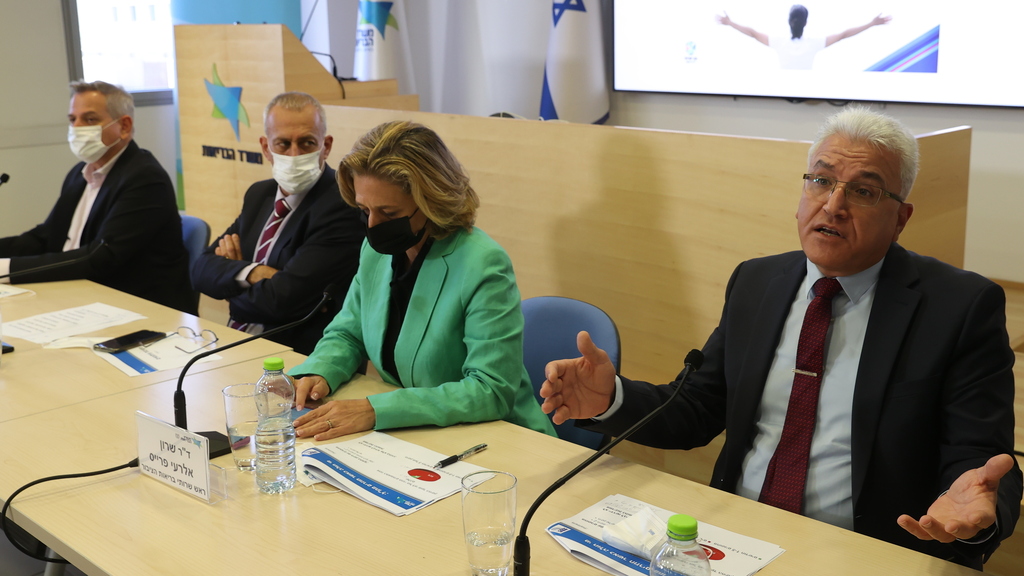 "We are updating the term 'vaccinated.' Who is vaccinated against corona? Whoever received two shots less than five months ago or those who received the third shot," he said.
The new definition will take effect October 1st and the Green Pass will be considered out of date for anyone who have not been vaccinated with the third vaccine or have been dosed more than five months ago.
Dr. Preis added that side effects after the third shot are less severe than after the first and second jab. "This is also supported by a study conducted by Clalit HMO," she said. She said that thanks to the booster vaccination campaign, Israel was able "to curb the exponential increase in critically ill patients."