Israeli doctors performed a life-saving surgery on a baby in fetal distress, after the mother arrived from Cyprus for care in the 28th week of pregnancy.
Stephanie Fontanel, whose husband is Israeli, said the couple consulted five doctors, with all telling them to have an abortion because of the severe defect the fetus was diagnosed with.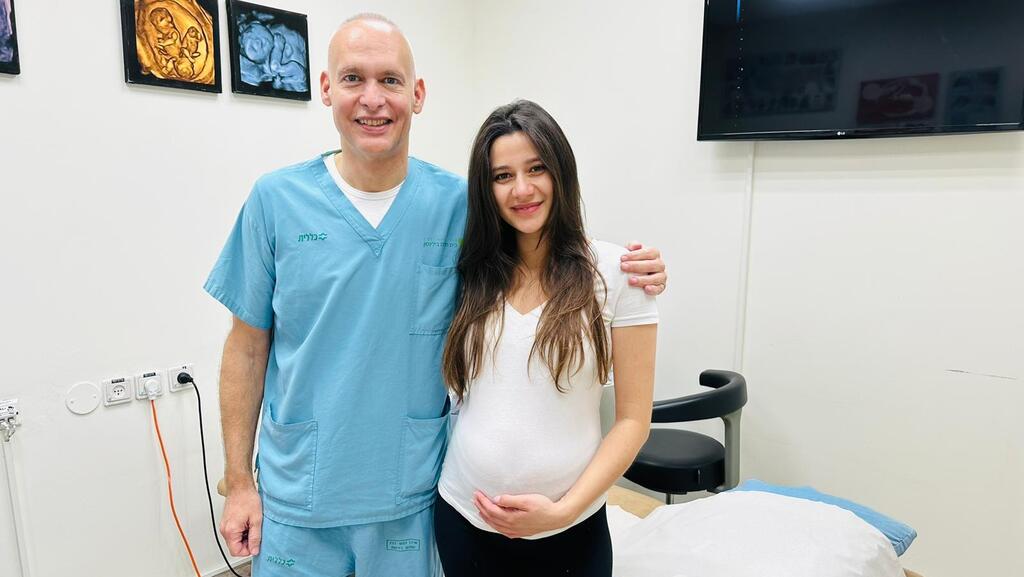 "There were two doctors that gave us a 50-50 chance that the baby would survive after birth, and I was scared to take that risk," Fontanel said.
"Here in Israel, the doctors also told me that this is a severe defect with low chances of survival, but I felt that I wanted to continue the pregnancy and fight for the baby's life. Due to the doctor's experience, I had a really good feeling that he would do everything for the procedure to succeed."
Fontanel was born in Brazil, immigrated with her family to France when she was 18, and moved to Cyprus at 22. The reason she chose to come to Israel to undergo the surgery was because there are no doctors that treat these types of problems where she lived, the soon-to-be mother explained.
The purpose of the surgery was to treat the birth defect called diaphragmatic hernia, and it was successfully performed last week at Rabin Medical Center in Petah Tikvah by Dr. Yuval Gielchinsky - an obstetrician that specializes in fetal medicine.
"Diaphragmatic hernia is a birth defect that is seen in one of every 5,000 births. This is a hole in the fetal diaphragm, which is revealed in the neonatal tests," Dr. Gielchinsky said. "As a result of this hole the abdominal organs rise towards the thorax and interfere with the development of the fetal lungs. In severe cases the fetus' lungs do not develop and the newborn cannot breathe, and some babies die very close to birth.
"Today there is an intrauterine surgery, performed in several centers around the world … the point of the surgery is to yield better development of the lungs to the point in which the babies can breath after birth," he said.