That stubborn belly fat, or what many refer to as the muffin top, is a common problem in middle-aged women due to hormonal changes, clinic dietician Amit Ganor said.
An expert in the cycles of female nutrition, Ganor claims that gynecologists have yet to acknowledge this pattern, leaving many women frustrated.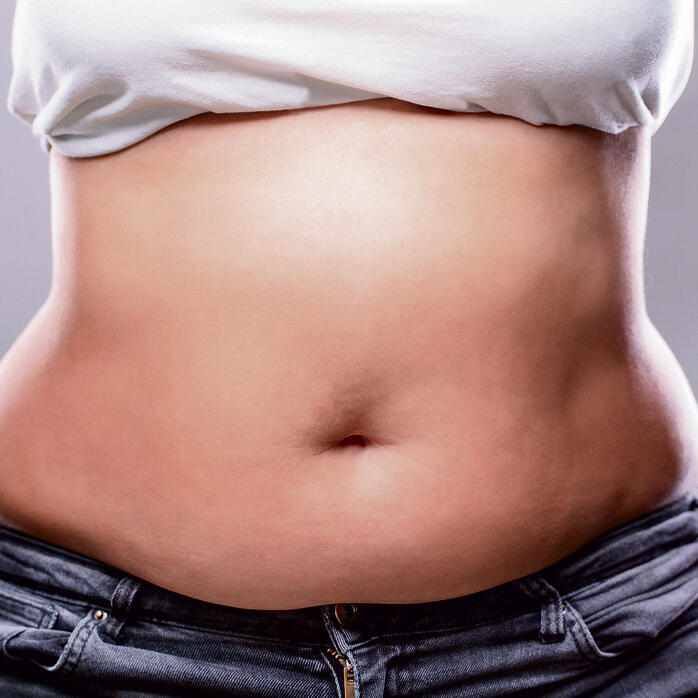 There is a medical explanation for this common phenomenon. Dr. Noa Hovav, a family doctor and specialist in menopausal medicine, said, explaining that belly fat is a byproduct of a change in estrogen and testosterone levels.
"Throughout a woman's life of fertility, estrogen remains dominant compared to testosterone. But in Perimenopause, when levels of estrogen drop, testosterone becomes the dominant hormone," she said. "One of the outcomes of this change in hormone balance is that there is also a change in the distribution of adipose tissue in the body and where fat is stored, moving from the waist and thigh area to the belly."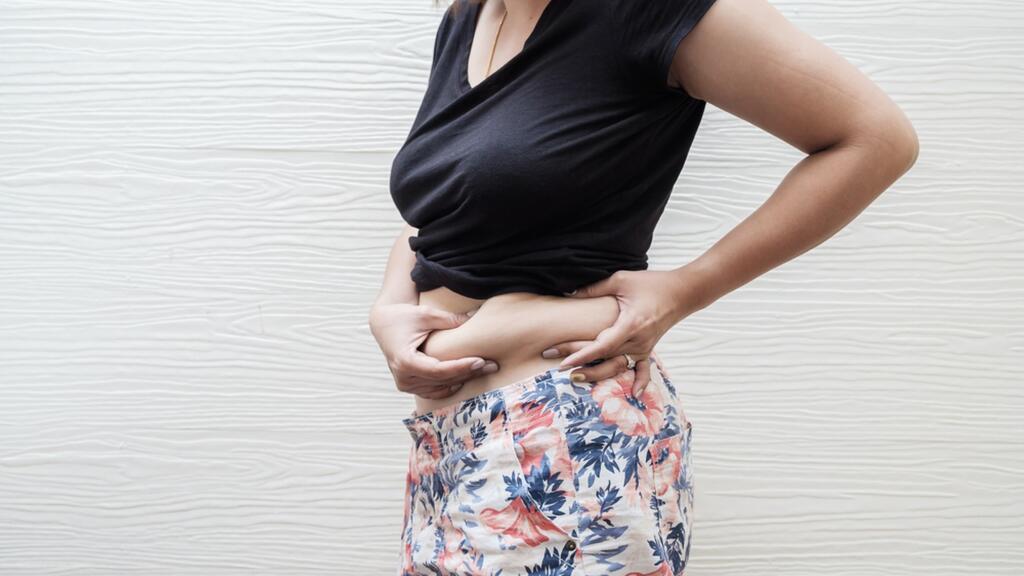 Aside from many women perceiving this as aesthetically unpleasing, excess belly fat is considered to be the kind of fat with the most negative health impacts, Ganot said. "It is directly related to increased risk of heart disease, high blood pressure, high cholesterol, and diabetes."
Consequently, it is recommended that middle-aged women avoid gaining weight in the belly area to avoid higher risks and exposure to diseases associated with it. However, Hovav said that unfortunately there is no proven way to target only belly fat so if women want to get rid of it - they must lose weight altogether. She added that the best way to lose weight, from personal experience, is to cut back on carbohydrates.