For the first time in over two months Israel saw over 1,000 new daily coronavirus cases, health officials said Monday.
The Health Ministry said 1,004 people tested positive for COVID on Sunday, and after some 94,000 tests were conducted, the infection rate now stands at 1.09% - the second straight day that the contagion rate is hovering above one percent.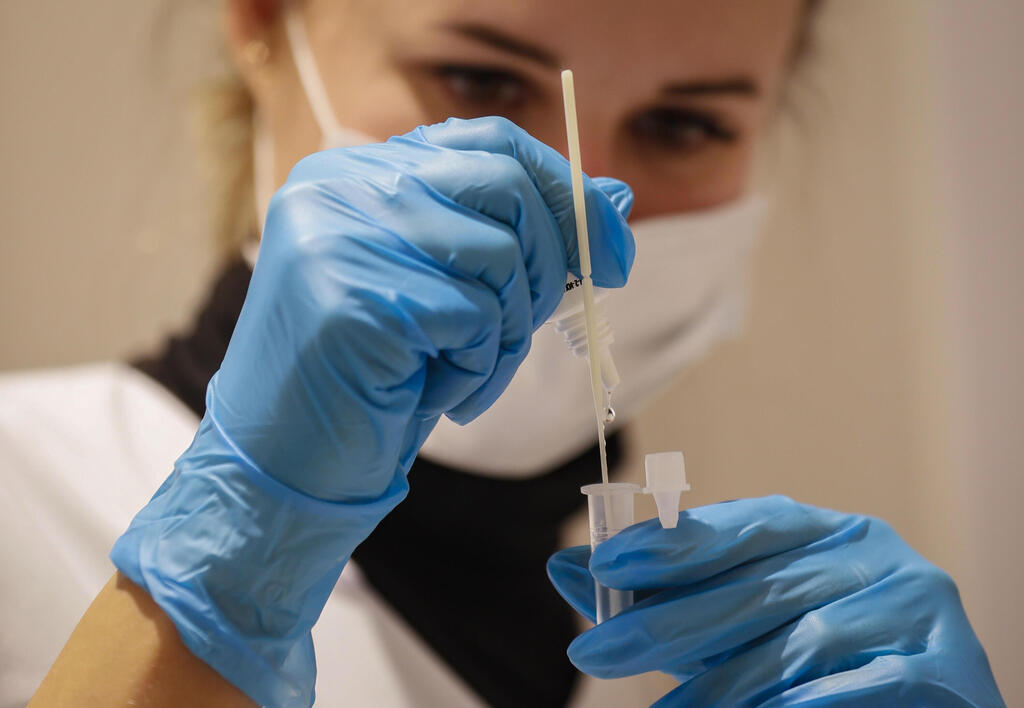 The virus' reproductive number, R, has also risen and now stands at 1.22% The number above 1 indicates infections will grow at an exponential rate, while below 1 point to their eventual halt.
The Health Ministry reported that hospitals are treating 81 patients in severe condition, a decline from Sunday. It was reported that about 75% of them were unvaccinated. The ministry also said that 42 patients are connected to ventilators.
Since the start of the pandemic, 8,232 people have succumbed to coronavirus-related complications.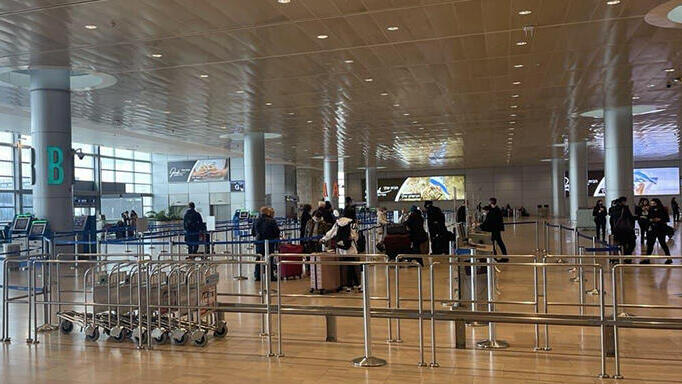 Also on Monday, Israel added the United States to its "no-fly" list, citing concerns over the spread of the COVID-19 Omicron variant.
Under the edict, which goes into effect at 2200 GMT on Tuesday pending parliamentary approval, Israelis would need special permission to fly to the United States, now one of more than 50 countries to which its citizens cannot travel.
Besides U.S. and Canada, the cabinet -
acting on Health Ministry recommendations
-also voted to put Italy, Belgium, Germany, Hungary, Morocco, Portugal, Switzerland and Turkey on the no-fly roster, Prime Minister NaftaBennett's office said in a statement.
In the meantime, Health Minister Nitzan Horowitz on Monday warned about the strain's rapid spread in Israel.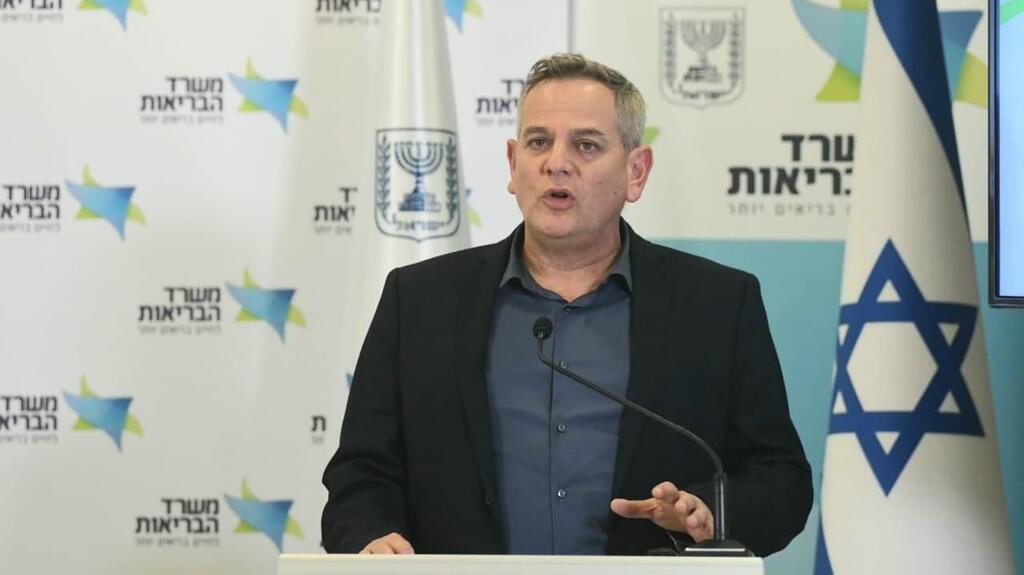 "The variant is accelerating rapidly and is showing an ability to spread we have not witnessed with past strains," he said during a joint hearing of Knesset's Health and Constitution committees.
Horowitz again stressed that the only effective way to deal with the pandemic is with the vaccines.
"We are not seeing a suffice rise in inoculations," he said. "People ask me 'is the public guilty?' The public is not guilty but it must be said that the state is offering the vaccines to everyone for free.
"At the end of the day, it is parents first and foremost who are responsible for vaccinating their children. If a parent chooses not to vaccinate their children - that's their prerogative. If you want to protect your children from the disease - you need to protect them. If you don't want them to become seriously ill or suffer from long-COVID - you need to vaccinate them. The state cannot replace the parent's responsibility for their children."
Israel rolled out a world-leading vaccination campaign early this year, and more than 4.1 million of Israel's 9.3 million people have received a third dose of the Pfizer/BioNTech vaccine.