Shalhevet Harari from the northern city of Karmiel gave birth at the Rambam Medical Center on Monday, 1/23/23, to her first son after three daughters.
Beyond the fact this was an exciting event for the Hararis, the birth of the long-awaited son occurred on a special date. And it's not the first time for Shalhevet.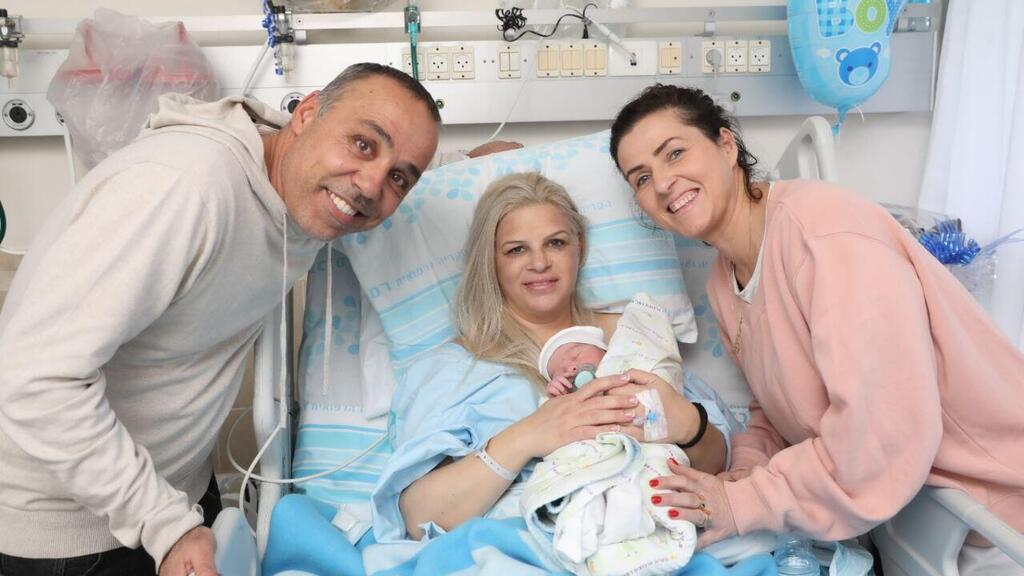 The 41-year-old mother welcomed her second daughter Shahar, now 11 years old, on 6/6/11, and her third daughter Eden on 1/13/13.
"Four births at Rambam, almost all on special dates," says the mother with a smile.
"Due to my medical history, I gave all the births through cesarean section. Depending on the timing of the birth, and as far as possible, I choose special dates to deliver."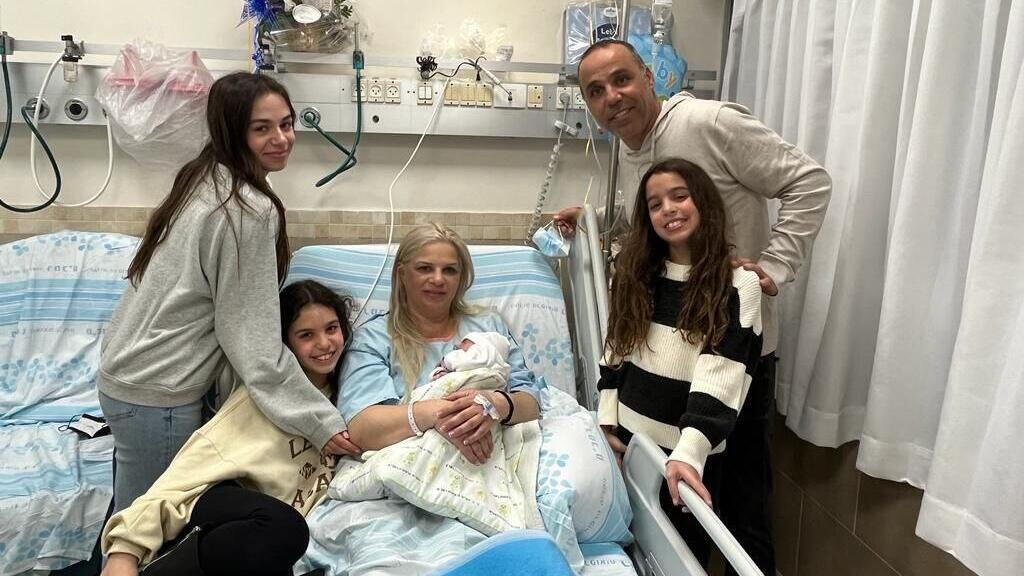 "The medical staff wanted to perform the delivery a couple of days earlier, but I refused. I waited for this special day because I wanted to continue our streak of special dates."
Even her sister, Lilach Shem Tov, gave birth to two of her children on special dates. Her two daughters, Lihi and Orin were born on 10/6/10 and 11/1/11, respectively.