The rampant spread of the coronavirus and the proven effectiveness of the vaccines have given rise to a serious controversy: Is it morally acceptable or even legal for the state to impose mandatory vaccination on its citizens?
As it turns out, the Public Health Ordinance, a regulation enacted during the British Mandate and still in effect today, includes a clause allowing the government to force the population to be vaccinated if the illness in question presents a serious danger to the public.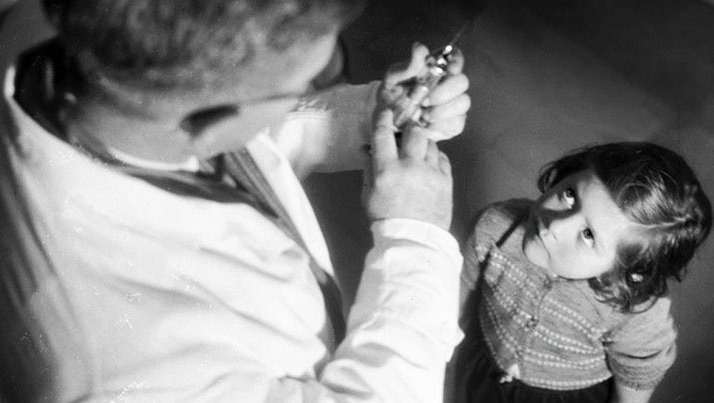 "In any city, village or area in which an infectious disease has taken or is likely to take epidemic form... the Director or Government Physician may take measures they deem as necessary to protect the residents of these places," the regulation reads.
This clause has actually been activated several times during Israel's history: Once in 1949 following an outbreak of smallpox, again in the early 1990s after a measles outbreak in the south, and most recently in 2018, due to a local measles outbreak in the north.
In 1952, typhoid fever spread in Israel and an extensive vaccination campaign was launched. Not unlike the recent spread of the coronavirus, the government deliberated whether to activate the mandatory vaccine clause.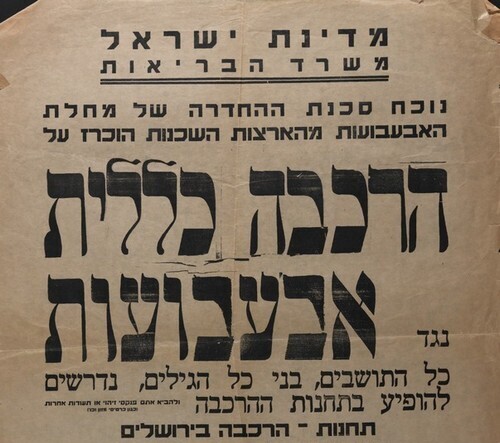 A poster from then-director general of the Health Ministry, Chaim Sheba, even threatened criminal proceedings against those who refused to be vaccinated.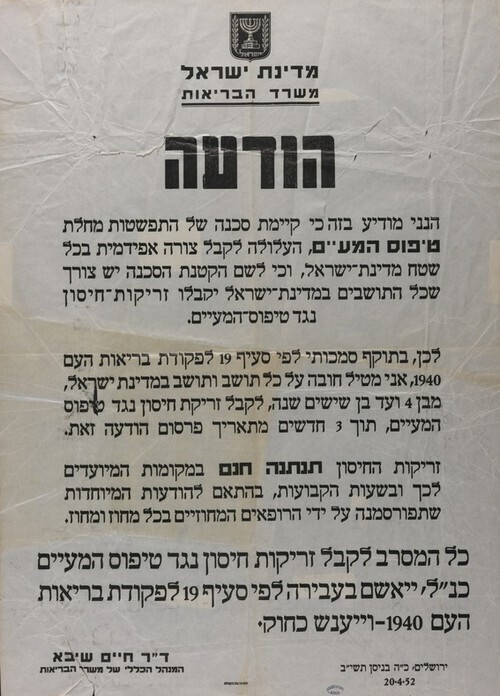 Eventually however, and apparently due to the opposition of several district physicians, the government decided to drop its draconic approach and continue the vaccination campaign as was.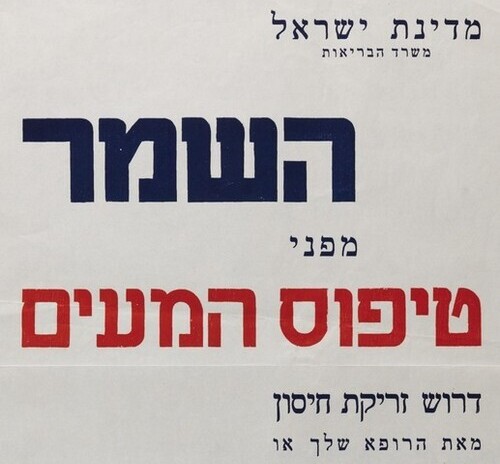 Many other vaccination campaigns throughout the country's history have proven successful thanks in part to intensive public relations drives such as articles and posters urging the public to get vaccinated.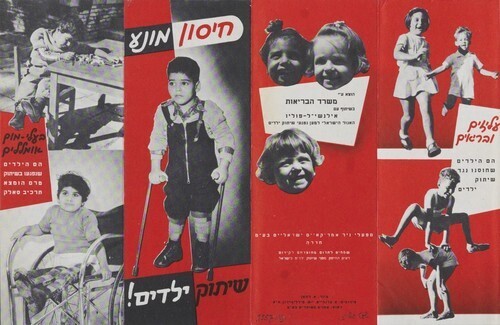 Still, some vaccination drives have been more heavy-handed than others, as seen in a poster from 1930, which included the names of parents whose children have not yet been vaccinated against smallpox alongside a warning that the Health Ministry would initiate proceedings against those refusing the inoculation.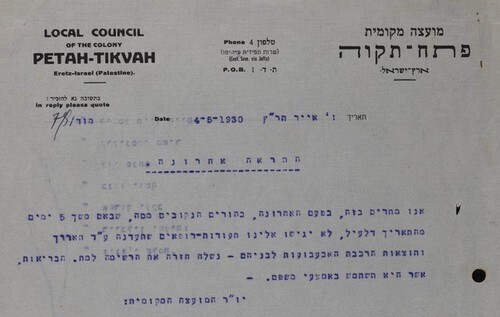 As it turns out, mandatory vaccinations were also used by regimes predating even the British Mandate, such as the Ottomans who demanded that all their subjects be vaccinated against smallpox.
And while it is unclear whether this provision was also valid for the residents of Israel who were under Turkish rule at the time, there is no question that in times of crisis, compulsory inoculations were utilized to avert any widespread catastrophe.