For more than a few years, French Imam Hassen Chalghoumi has been an outspoken critic of radical Islam, a position that has earned him praise but also censure, hostility and even death threats – resulting in stringent security measures for the Tunisian-born cleric in his adoptive country.
None of that has stopped him in his determination to be a voice for what he calls "the silent majority" of Muslims, whose opposition to Islamist tenets is drowned out by the howls of extremists.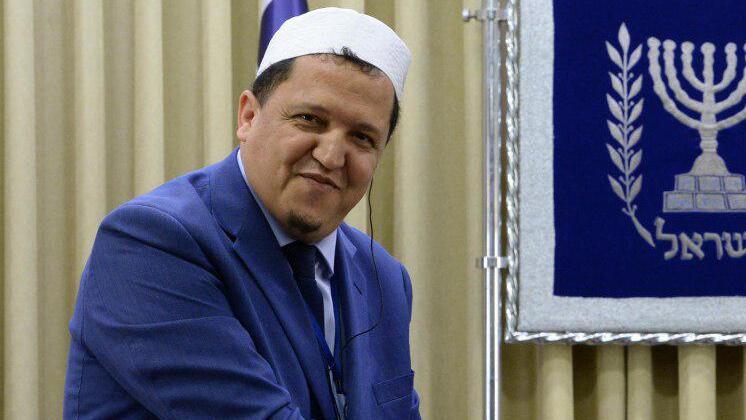 On his visit to Israel last week ("Not my first and not my last"), he sat down in the Knesset in Jerusalem for a wide-ranging conversation on extremism, coexistence, Europe's future and the dangers of unfettered social media.
The tall, broad-shouldered giant of a man wearing a pristine white taqiyah, dark navy suit and a firmly friendly smile dwarfs everyone else in the bustling parliamentary cafeteria as he takes his seat, flanked by a pair of translators. Chalghoumi is hard to miss, and that is before one is exposed to his natural charm.
The 51-year-old cleric is a self-avowed Israel enthusiast, seeing the country as what it insists is true about itself: a bastion of peaceful coexistence.
"Just in this small room [where the interview took place], you hear people talking in Arabic and in Hebrew, talking of peace – salaam, shalom – and it's a dream," he says. "In Europe it is difficult to see such things as we can find here."
Even the troubled, divided city outside the Knesset, the scene of repeated violence between Jews and Arabs, is met with approbation.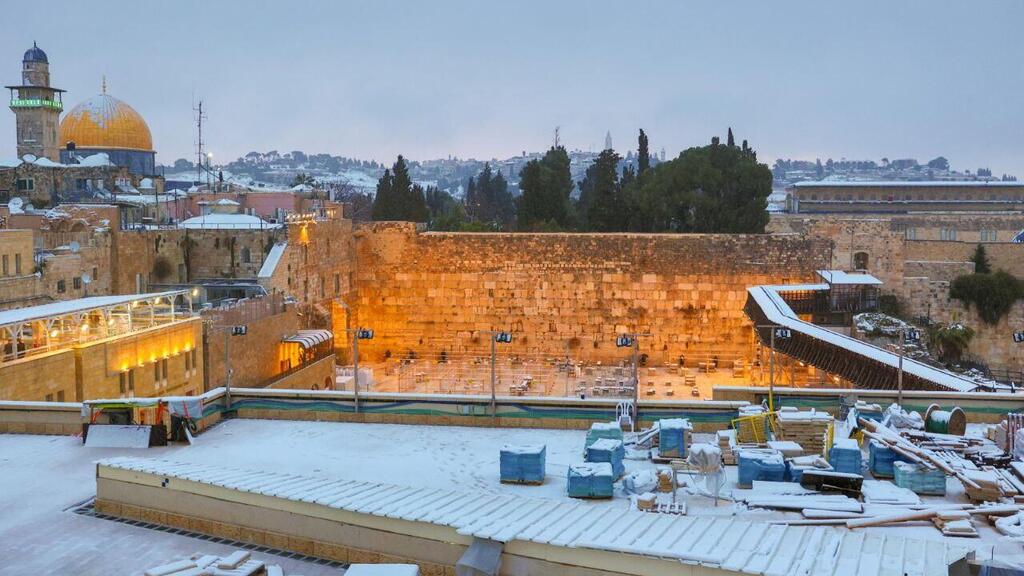 "Jerusalem, that link for the three religions, from the past to the future," Chalghoumi marvels. "There is a magnificent mosaic of people here."
While this 24-hour visit may not afford any time for travel within Israel (the interview is conducted at the Knesset to dovetail with his schedule), Chalghoumi has already explored a great deal of the country.
He has visited the Galilee in the north – where, the imam says with a smile and in lowered tones, he even got to see inside a Hizbullah tunnel on the Lebanese frontier – and down to the Gaza border in the south. His travels in southern Israel included Kibbutz Nativ Haasara and the city of Sderot, two frequent targets for rocket strikes out of the adjacent Hamas-ruled coastal enclave.
The conflict between Israel and the Palestinians, he says, must end in talks and treaties. "They have to negotiate in order to live together because it's a fact and it's not too late," Chalghoumi states.
He has a message for the Palestinians: "For your stability, you need accords" with Israel. "We Muslims, we have the right to have peace and accords with Israel… and we need peace with Israel," he says.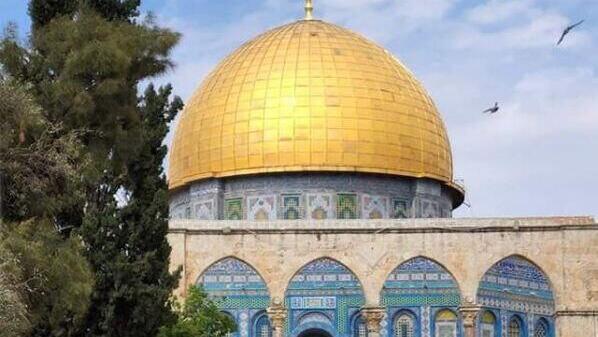 "Al-Aqsa Mosque [in Jerusalem] is for all Muslims and not only for Palestinians. I don't need the authorization of the Palestinian Authority to pray in Al-Aqsa Mosque."
Chalghoumi has visited Israeli settlers in the West Bank, often blamed for the parlous state of the peace process between Israel and the Palestinians. There he met with Yael Shevach, a mother of six and widow of Rabbi Raziel Shevach, who was murdered in January 2018 in a West Bank terror attack.
The imam has nothing but disdain for Shevach's Palestinian killer, whom, he says, "pretended to be a good Muslim," and high praise for his widow.
"I admire her courage. She did not make a connection between Islam and terrorism when she talked to me," he says. "She was courageous, she made the distinction, and she had no hate for me. It is not easy."
That ability to differentiate, Chalghoumi laments, is far less present in France, where, he says, "a lot of people think a Muslim is a terrorist."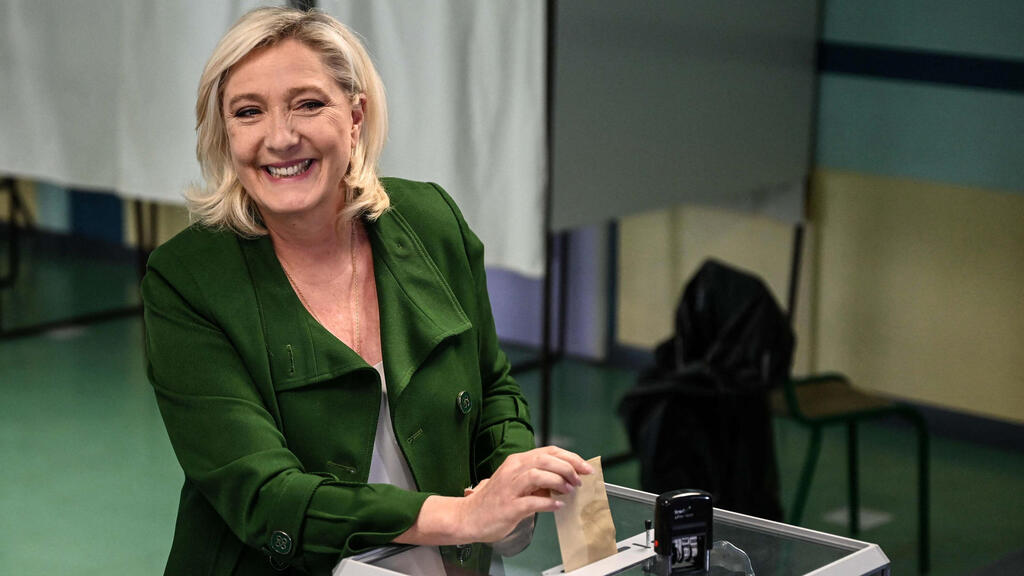 He references the far-right leaders Marine Le Pen and Eric Zemmour as examples of this mindset. The latter was knocked out in the first round of voting in the recent elections for French president and went on to endorse Le Pen in her ultimately unsuccessful run-off vote against Emmanuel Macron.
Le Pen once compared public Muslim prayers to the Nazi occupation, while Zemmour said in 2021 that the district of Seine-Saint-Denis – where Chalghoumi's own home is situated – was a "foreign enclave under the reign of Allah."
Even so, Chalghoumi says, the far left "is more dangerous than Marine Le Pen," as its members "are accomplices to the Islamists."
"They want to import the Israeli-Palestinian conflict to France," the imam charges. "They are spreading the hate of Israel. They destroyed the Muslim youth through the speech of victimization."
Yet Chalghoumi is certain that the extremists in his community are the minority.
"Part of my community – and I hate them – use Islam to carry out terror attacks, like in Toulouse, in Brussels," Chalghoumi says, referencing two assaults on Jewish targets that claimed multiple lives.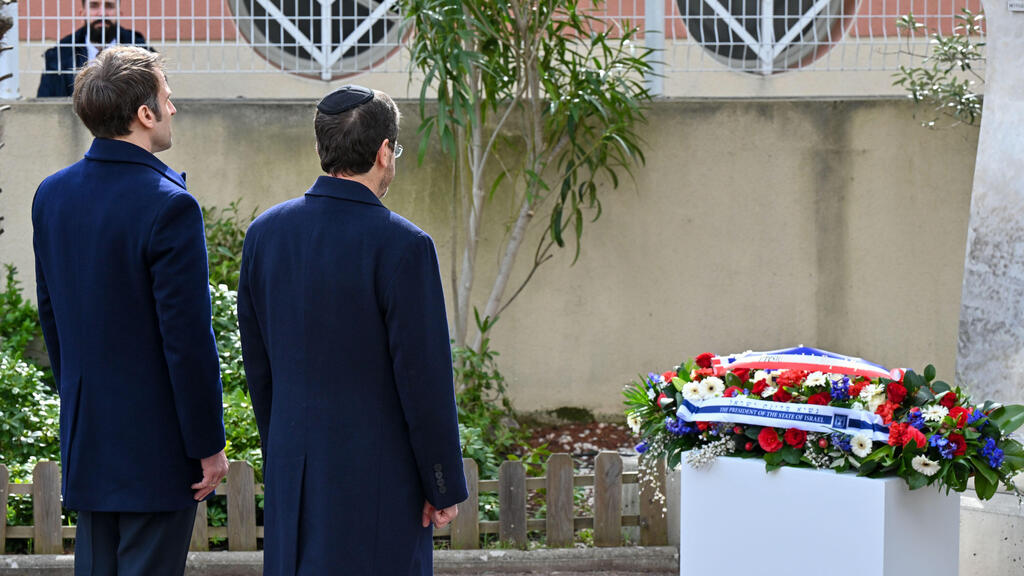 "Unfortunately, these people are causing a lot of hate against us. Unfortunately, the majority of Muslims don't speak out about this. They don't express their true beliefs because they are afraid," he says.
"They see the life of Chalghoumi, who has death threats and is protected by police every day and they don't want to have the same life."
Part of the fault, according to the imam, lies with the politicians who "from left to right are not tough enough with the Islamists in France."
So as Chalghoumi finds himself stuck in the middle between far-right hatred and far-left hatred, the target of death threats and surrounded by security night and day, is it worth it? Yes, he insists.
"Sometimes when I walk around in France some people insult me, but some people are supportive," he says. "I am threatened with death, but I also get letters [of support]. In the Sufi vision of Islam, two people making peace can change the face of the world."
Furthermore, he says, France "is a very nice country" to live in.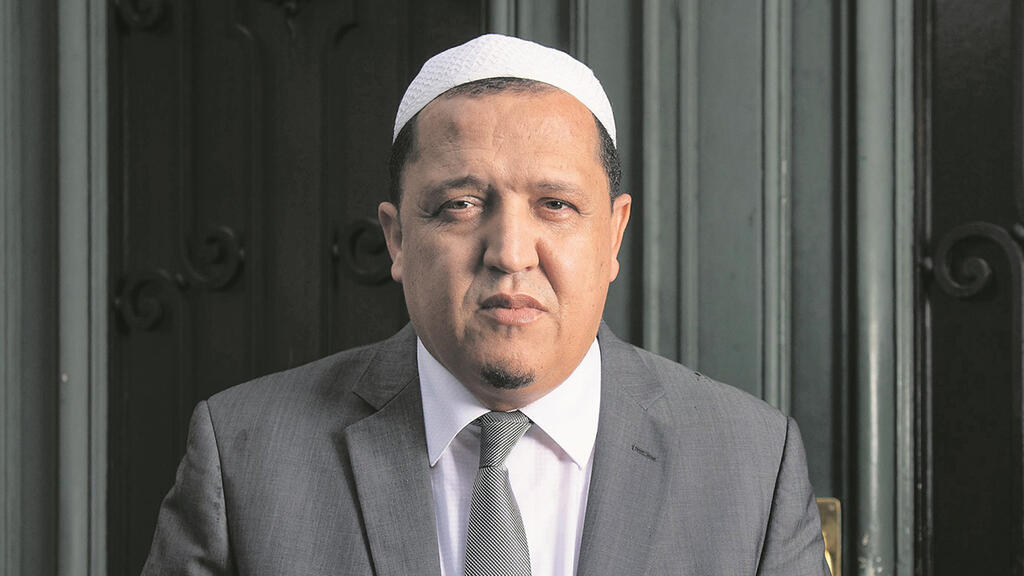 "There are 2,050 mosques in France. France has given me the freedom of speech and freedom of faith. The most important community for Muslims in the Western world is France – and for Jews, also."
Muslims make up around 7% of the total French population, with a community of some 5 million. Jews comprise approximately 1% of the population, with a community of around half a million. Real numbers are unclear as France does not collect official data on its citizens' race, ethnicity or religion.
The imam is a strong proponent of the Abraham Accords, signed in 2020 between Israel and Bahrain and the United Arab Emirates.
"My dream," he says simply. He argues that "things are changing" due to the accords, even as he admits that for some regimes, like the one in Iran, Israel will be the perennial enemy.
"You always have day and night – you have the axis of good and you have the axis of evil," Chalghoumi says.
According to him, the axis of good includes Bahrain, the United Arab Emirates, Saudi Arabia, and Morocco, while the axis of evil includes Qatar, Iran and Turkey. The latter is included because of the presence of the Muslim Brotherhood – or as he calls it, "the brother of the devil," sliding from French into English for emphasis.
"If it were not for the Muslim Brotherhood, all Muslims would be brothers," the imam claims, adding that "the Iranian regime is a diabolical regime that is making Islam into an instrument for political reasons."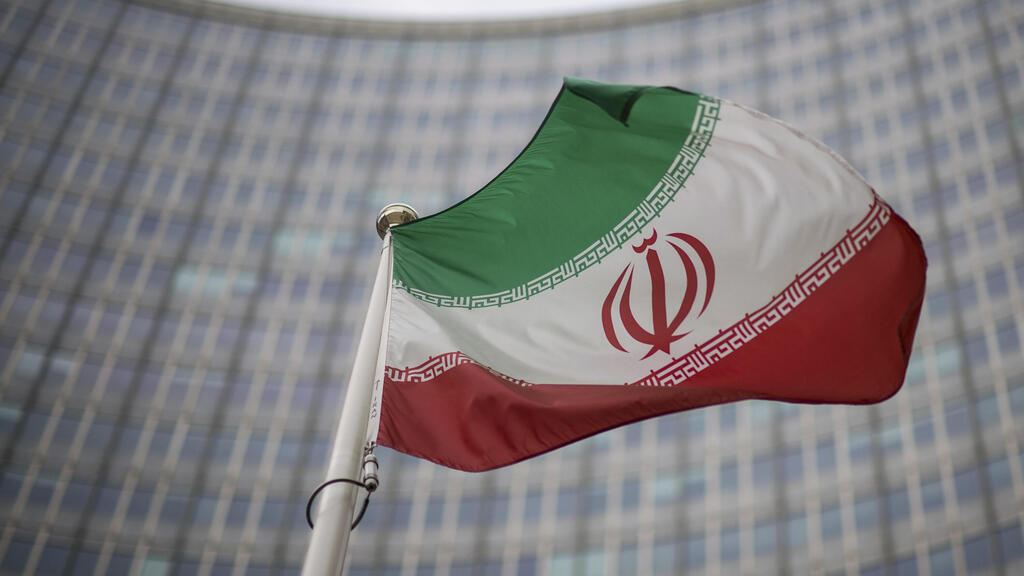 With Iran and allies encouraging the radicalization of young Muslims, Chalghoumi believes that a treaty similar to the Abraham Accords could ameliorate the racial tensions in Europe.
"We need these accords more than the Israelis and Arabs," he says, citing the murder of three Kurds at a cultural center in central Paris in December.
"There is a risk of confrontation between communities [and] unfortunately yes we need this accord for the future… for the new generation for education, for religion, for understanding between people – it is very important."
A major part of that lack of understanding, he says, is down to social media.
"Social media is responsible for 80% of radical Islamists," he says. "Google, Twitter, Facebook, all of them – j'accuse!"
The social media platforms also come under his censure for "for the demonization of Israel." A similar point was made last week in the annual antisemitism report by the Simon Wiesenthal Center, when its director of global social action, Rabbi Abraham Cooper, called the free availability of social media "a bonanza for extremists."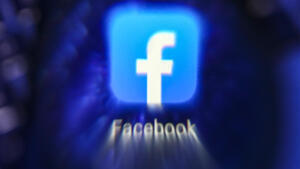 "We are not active enough on social media. We have to denounce every bad action and be present on social media," warns Chalghoumi.
"With the economic crisis, someone has to be held responsible and that is the minorities and so antisemitism and racism will grow in Europe. It is not very positive in Europe but that means there is a lot of work to do," he says.
And despite this dire forecast, Imam Chalghoumi is determined.
"Even if we are afraid, we are fighting and we will not stop fighting. We will remain optimistic."
The story is written by Sara Miller and reprinted with permission from
the Media Line
.