U.S. Secretary of State, Anthony Blinken, announced last week that the $250,000 World food prize will be rewarded to Heidi Kuhn, founder of Roots for Peace an NGO working in Israel and the West Bank, among other nations, to remove land mines and replace them with agricultural productivity and prosperity.
Following a
devastating mine explosion
that caused 11-year-old Daniel Yuval to lose his right leg while hiking with his family in the snowy Golan Heights, the organization emerged as a pivotal driving force behind the passage of Israel's mine clearance law in 2012. Yuval himself later
became its ambassador
in Israel.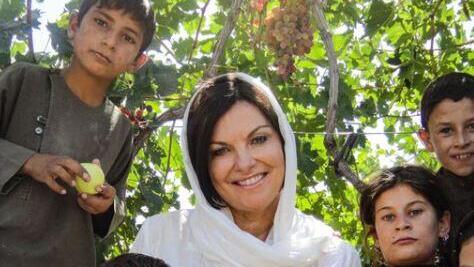 "It is with immense gratitude and a sense of responsibility that I humbly accept the World Food Prize this year on behalf of Roots of Peace and the farming families of war-torn countries across the world," Kuhn said in a statement on the organization's website. "This prestigious award underscores the importance of our mission to revitalize agriculture in post-conflict areas, as a means of healing both the land and its people," she said.
Since 1987, the "World Food Prize" has been annually bestowed to recognize exceptional accomplishments in advancing human development through improvements in food quality, quantity, or availability worldwide.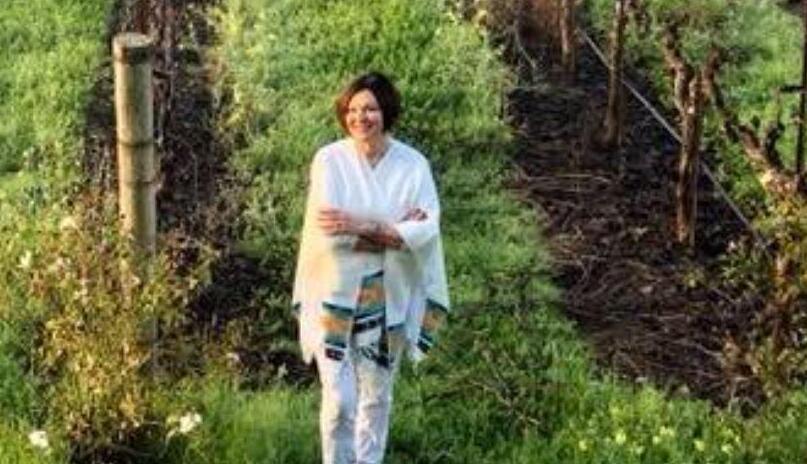 This award, an initiative of Nobel Peace Prize laureate Norman Borlaug, has only been granted to one Israeli thus far. In 2012, the late Dr. Daniel Hillel was recognized for his pioneering work in developing irrigation techniques suited for arid regions.
In his remarks, Sec. Blinken said: "For more than 25 years, Heidi has led a movement to remove landmines from former conflict zones and plant crops in their place – turning fields of death into gardens of life.
"In total, by harnessing the collective power of governments, businesses, and international organizations, Heidi's non-profit, Roots of Peace, has, as you've heard, removed over 100,000 landmines.
"And not just removed them – this is what's so extraordinarily powerful – restored the land that is now being used by over a million farmers across nine countries, helping to feed people and create economic opportunity for so many."
Kuhn, hails from California and established her organization in 1997 from the confines of her basement in San Rafael. Despite this, the organization operates in a select few countries, including Israel, Afghanistan, Vietnam, Guatemala, Angola, and Croatia.
Additionally, the organization has recently signed a preliminary agreement to extend its work to Ukraine.
Kuhn received the news while visiting minefields in Afghanistan. She first came up with the idea for the organization after hosting a meeting in her living room with activists committed to eradicating landmines.
Kuhn reflects that in hindsight, perhaps her vision was to transform destruction into creation, war zones into fruitful vineyards, and animosity into affection. However, her true inspiration came after being diagnosed with cancer at age 30, during her time working as a journalist at CNN, managing a television production company, and raising three young children.
Surviving cancer Kuhn decides to do something exceptional with the time she is given
Kuhn shares that her earnest plea was simply for a second chance at life, and in return, she vowed to do something exceptional with it. She emerged victorious from her battle with cancer and went on to have another child.
Upon discovering the staggering number of landmines across the globe, Kuhn collaborated with growers in Napa Valley, California, to initiate a humble project that gradually expanded over the years.
The first location where the organization operated was Croatia. In addition to dispatching teams to demine the land, Roots of Peace also performs market evaluations to ascertain how farmers could earn a livelihood from the cleared areas.
For instance, the group assisted in planting over one million pepper plants in Vietnam, resulting in the production of premium-grade black and white pepper that is now sold worldwide.
Roots of Peace's work in Israel focuses on planting olive trees and vineyards, and they have also established playgrounds in cleared minefields, such as in the village of Hussan near Bethlehem.
It's estimated that there are currently between 200-300 thousand land mines scattered throughout Israel. During Kuhn's visits to the region, she met with both Benjamin Netanyahu and President Abbas, receiving support from both parties.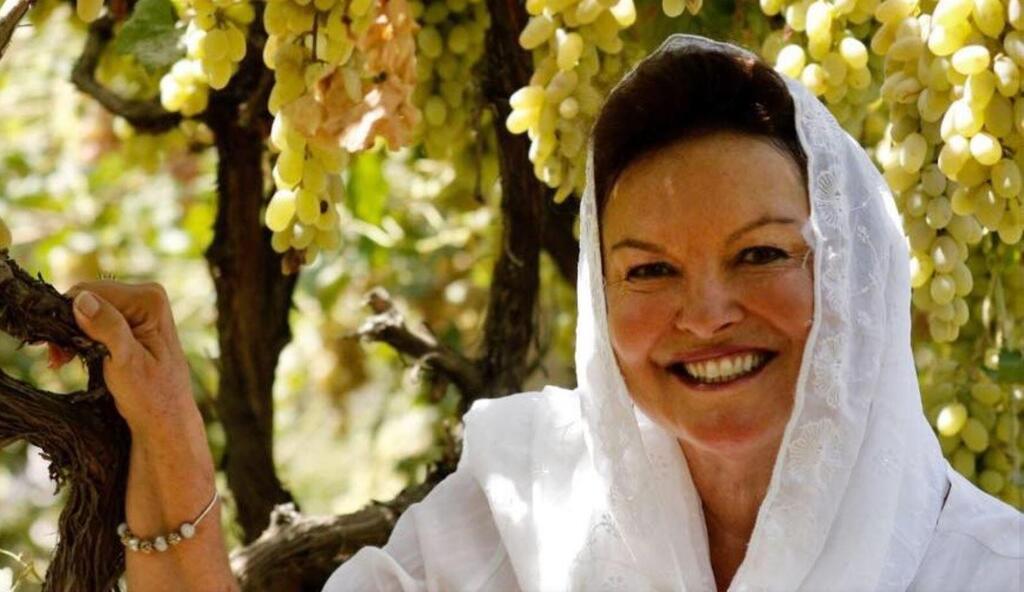 In her discussions with them, she avoids politics and instead emphasizes their shared roots, rather than their differences.
From the get go, Kuhn's family has been her greatest support system. She notes that the shift from being a stay-at-home mother to leading an international organization dedicated to landmine clearance was a peculiar experience for everyone, including herself.
"It's a bit odd to be making sandwiches for your kids in the morning, and then going to a minefield," Kuhn explains. That's possibly why her family gradually became involved in her work. Her husband Gary gave up his position as a technology manager to serve as the organization's president.
Meanwhile, their son Tucker worked with Vietnamese farmers before becoming the operations manager.
Kuhn's daughter Kylie also contributed by promoting demining awareness while working as a model. Her idea for the "pennies campaign" at the age of 16 led to the collection of more than 50 million pennies from students to build a school, soccer fields, and playgrounds on land cleared of mines.
Kuhn's eldest son Brooks is now an intensive care doctor who accompanied her to the Croatian minefields after he graduated from high school. And her other son, Christian, was with her when they stayed in the Kabul compound that was later destroyed by the Taliban.
Kuhn's ambition goes beyond just clearing the landmines in Afghanistan. She envisions a future where the remnants of war are eradicated, and farmers are able to return to their fields, creating a sense of normalcy and stability in war-torn areas.
Her ultimate aim is to create a society where individuals are too busy tending to their crops to even consider picking up arms.