Izz ad-Din Dar Yassin, an 18-year-old Palestinian from the West Bank city of Jenin, is sitting in a wheelchair, wearing a small birthday garland on his head and a shy smile on his face. Nurse Rifaat Hijaa is wheeling him forward toward a table with a birthday cake and plenty of presents. Dr. Danny Epstein, who accompanied him from day one, could not be more elated.
The moving scene at Haifa's Rambam Health Care Campus became so much more significant considering just two months ago, the young man was hanging between life and death.
Yassin was electrocuted and severely injured in a work accident. He was hospitalized in a Palestinian hospital but when his condition deteriorated and his life was in immediate danger, he was moved to an Israeli hospital for further treatment.
Facing extensive third-degree burns all over his body, numerous infections and renal failure, several different teams had to combine their expertise in their respective fields in order to stabilize Yassin's condition and put him on the road to recovery.
"The situation was so complex we couldn't tell if he'd make it or not," says Dr. Epstein. "There were moments where I didn't think he'd make it, but the kid is a fighter.
Other than the medical story itself, there's an incredible human story here that knows no political boundaries. Medical staff made up of both Jews and Arabs saw someone who needed help and rolled up their sleeves to do everything they can. After all, a human being is a human being."
Yassin was transferred from the Intensive Care Unit to The Department of Plastic Surgery, where he's going through rehabilitation and is set to be discharged from the hospital in two weeks. As his right arm had to be amputated, medical staff are working hard on arranging a suitable functional prosthetic, which can only be done overseas.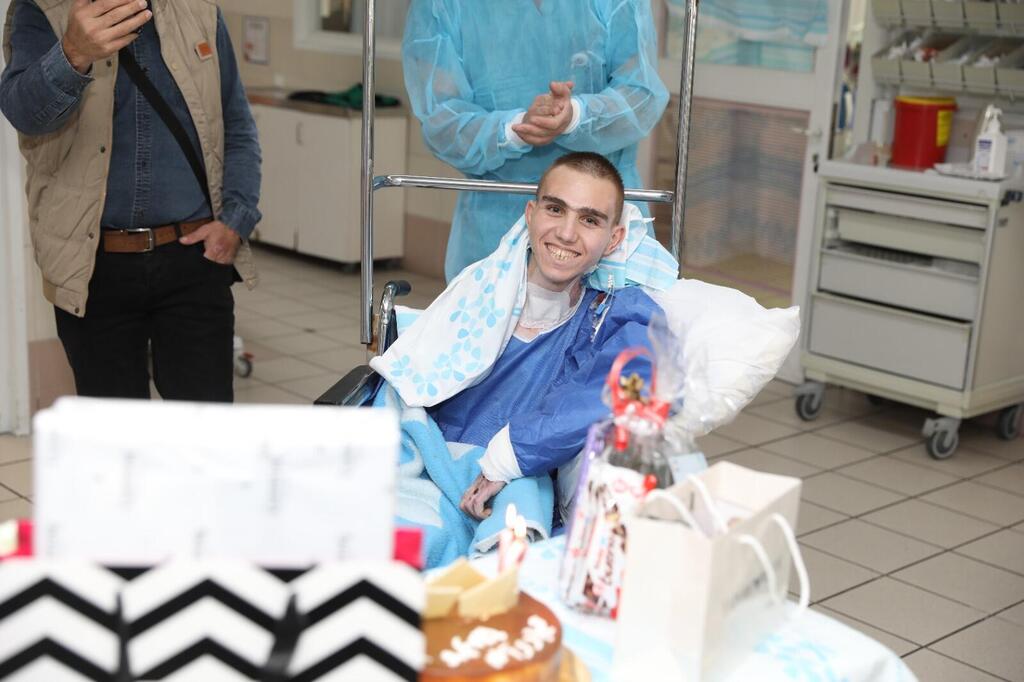 Dr. Epstein's communication with Yassin is mostly non-verbal, as Yassin only speaks Arabic.
"The Arabic I picked up in the army won't cut it here," Dr. Epstein says. "The only Hebrew he knows is 'good morning' and 'thank you', so I mostly just smile and make eye contact with him.
Despite the numerous ways he could have died, he always smiles at us and makes eye contact. We also got to know his father who slept here for months to keep an eye on his son. We made sure he had food and everything else he needed.
In our hospital, that's the way it goes. One second you're treating an IDF officer wounded in Jenin and the next you're caring for a boy who lives there."
Yassin's 18th birthday celebrations kicked off with a long trip along the beach.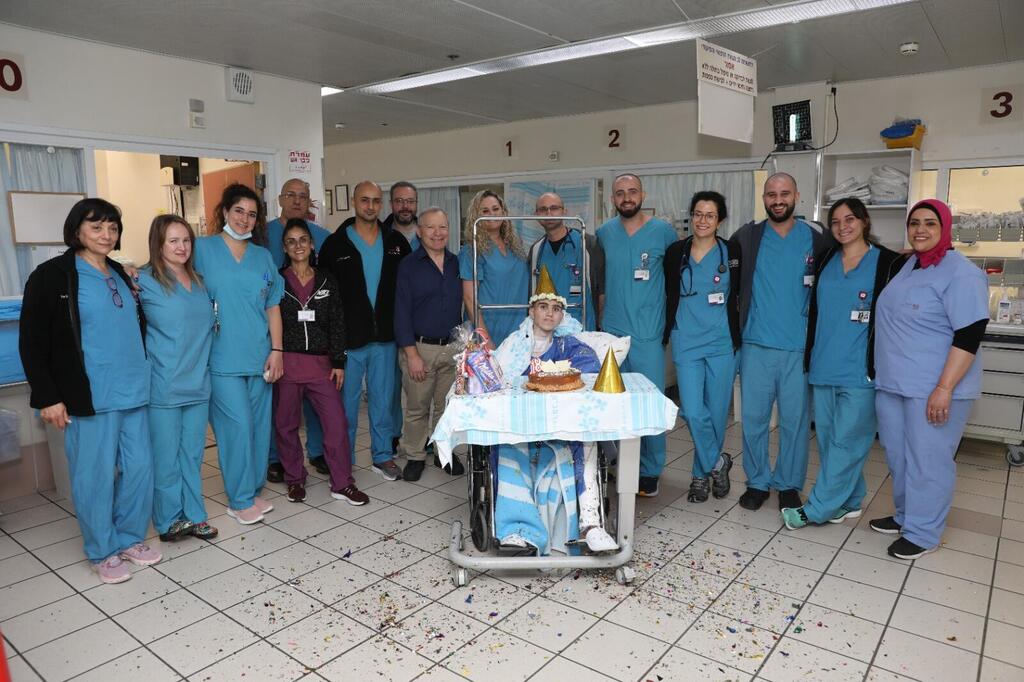 "After not seeing the sun for so long, he was very excited," says nurse Hijaa. "We arranged a cake with presents and confetti. He cried and kept thanking us."
Head nurse Osnat Aspis said: "When we deal with such complex cases, we give much of ourselves. There's no other way. Every patient we stabilize and save is a process that involves sacrifice. We're connected to them, regardless of their background."
Ward manager Dr. Yaron Bar-Lavi, who was also present at Yassin's birthday bash, said: "The challenges of treating them are an integral part of the situation. It's never simple, but that kind of success gives us the power to go on."
Yassin himself said: "Thank you very much for everything. You've surprised me. May we only know happiness. You're part of my family now."