Fitness guru Anat Harel has been in the public eye for over two decades. But, despite recently celebrating her fifty-second birthday, trainer and wellness advocate says age should not define you if you are taking care of your body.
She has authored several online training programs for women, and sharing her secret tips to mainlining health at older age with Ynet.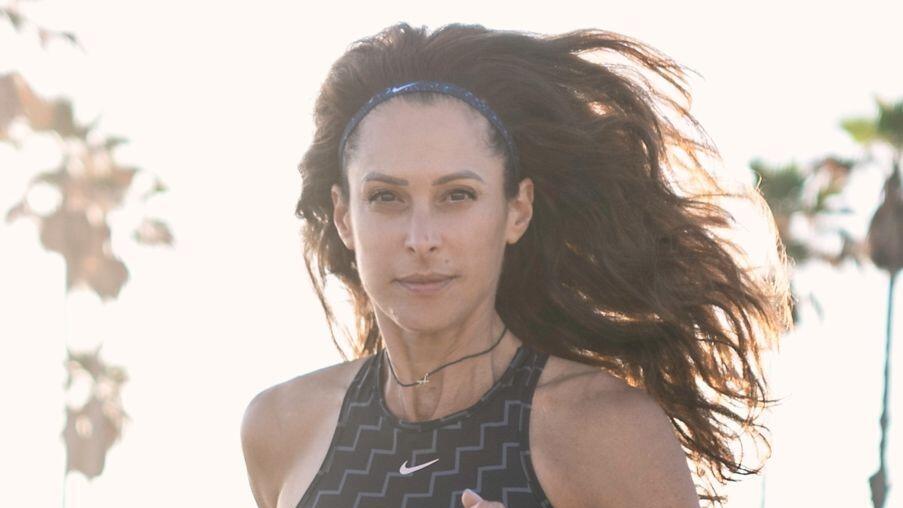 How many hours do you sleep at night?
"I try to sleep at least seven hours. This is very important to my work during the day. I know that if I don't sleep well, I'll be less focused, more nervous, more hungry for sugars, and it will affect my stress levels."
When you get up, what's the first thing you do?
"Indian meditation. I'm concentrating on a few things that I'm grateful for. It's something that moves my brain to a positive mindset during the day, as opposed to my automatic thought pattern of seeing only what is wrong."
So, are you the queen of fear of missing out, or can you let go?
"I dream of letting some things go, but I don't have the option to do so. My phone is a very central tool in my work, so many times I get sucked in, and then I can't figure out what I have been doing in the past half hour. I'm trying really hard to work on that."
What raises your stress level?
"Social media. On social platforms, a lot of wonderful things can happen, but it's very hard to set limits."
"Physical activity and the trip I make every day with my dog to the beach during the sunset, accompanied by music or a podcast. It really comforts me."
Is there a healthy habit you've recently embraced?
"Indian meditation. It's something that I started doing two months ago."
An unhealthy habit you'd be happy to get rid of?
"Fewer hours on the phone. I don't have any drastic habits, except being on the phone too much. I'm not a health fanatic — even the less healthy habits can be maintained at a low dose."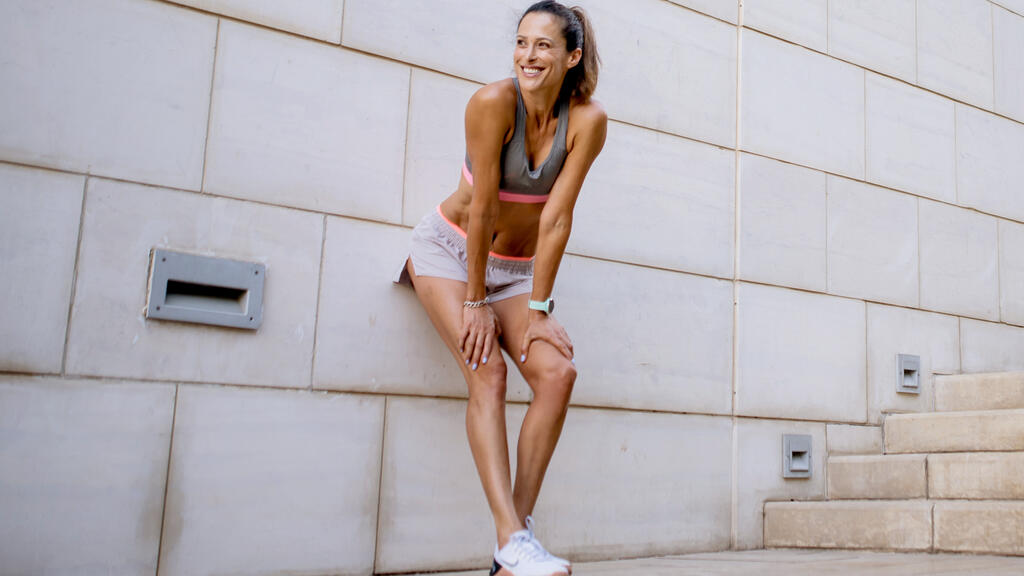 "Usually three cardio workouts, three strength training, and one rest day during the week. But I'm always moving, my average step count is 14,000 per day."
If we will stop by your kitchen what will we find?
"A lot of yogurts, milk delicacies, hard cheeses, meat alternative burgers, and cereal bread. There is almost no cooked food. I don't like cooking and I don't have time for that."
What is your guilty pleasure?
"Sweets. But I limit myself to one day a week, usually on the weekend. And then I allow myself to eat anything I want."
What is the most important thing in order to stay healthy?
"There are no shortcuts, there are basic things that our bodies need. It's not always easy, but it doesn't have to be complicated either."
How do you manage your health nowadays compared to a decade ago?
"First of all, I'm managing it, which is something I didn't give much attention to a decade ago. As the years go by, I am more aware."