When he was 13 years old, Josh Greene moved with his family to San Clemente, California, a city known as one of the best spots for surfing on the West Coast. Greene quickly fell in love with the sport, even holding his bar mitzvah party at a local museum dedicated to it.
As a "skinny, very unathletic" teen, Greene said he endured a significant amount of bullying, including some that "extended itself into antisemitism." Students at his school would compare his physique to that of a Holocaust survivor.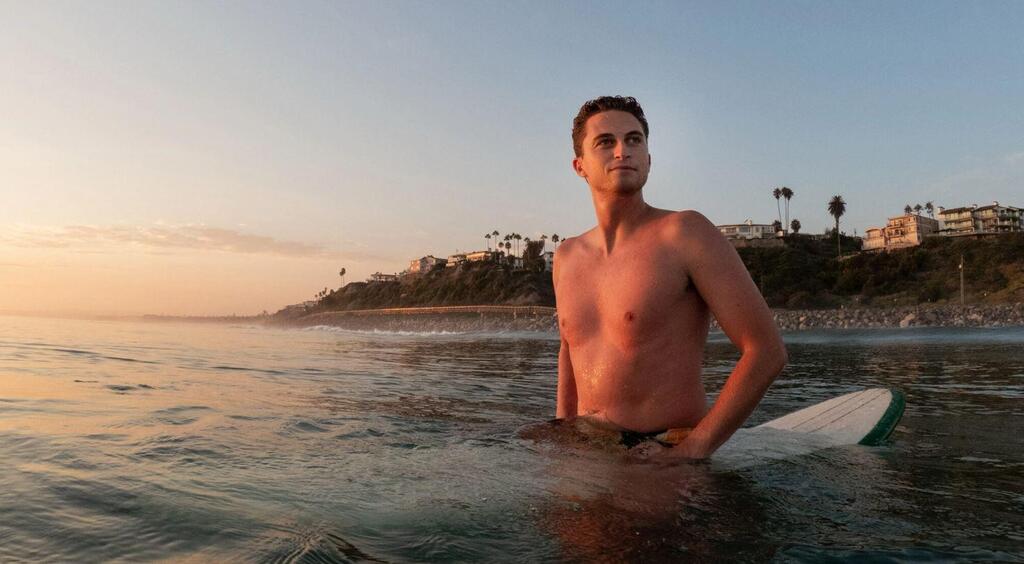 "Surfing was my way to really carve my own niche and find the confidence, courage and physical strength I needed," he told the Jewish Telegraphic Agency.
But years after his bar mitzvah, Greene learned that his parents had arranged for the Surfing Heritage and Culture Center to remove swastika-engraved boards that were on display, to avoid disturbing the partygoers. Wanting to learn more, he discovered that the sport's history is full of Nazi imagery: Particularly in the 1960s, seeing surfboards with swastikas or surfers giving "Sieg heil" salutes was commonplace. Serious surfers called themselves "surf Nazis" as a way to signal their intense dedication to the sport.
An aspiring filmmaker — he received his first "real camera" as his bar mitzvah present — Greene decided to combine his two passions and delve into the dark history.
The result, completed before he graduated from the University of Southern California in May 2022, is a documentary called "Waves Apart," which chronicles the history of antisemitism in surfing. Directed by Greene, the student-produced film was a finalist in the fall for a Student Academy Award, given by the Academy of Motion Picture Arts and Sciences.
"Waves Apart" made its global debut at the Santa Barbara International Film Festival on Thursday, before heading to other Jewish and documentary film festivals in California, Denver, Toronto and Maryland.
After chronicling his own journey with surfing and the bar mitzvah incident in the film, Greene interviews surf writer Dan Duane and Jewish history professor Steven Ross, who provide a fuller picture of Southern California's history of both surfing and Nazism, and their unfortunate overlap. As Duane wrote in a 2019 New York Times article, that overlap runs deep — The first commercially made surfboards made in California are thought to be the "Swastika model," sold in the 1930s by the Pacific Systems Homes company, which also made prefab houses. The 1960s surfer icon Miki Dora was known to have painted a swastika on at least one of his boards.
Duane cites arguments that claim early surfers, who wanted to be seen as a rebellious subculture, used the swastika only to irk members of mainstream society. But Duane argues back that their antisemitism was part of a clear culture of racism in the largely white surfer community.
"I've heard all the predictable excuses for this stuff, like that the swastika was an ancient Sanskrit symbol," he wrote in The Times. "Putting a swastika on something to anger people means you know that it angers them and very likely why."
In his movie, Greene also speaks with Jewish surfers, both his classmates at USC and Jewish surfing legends like Shaun Tomson and Israel "Izzy" Paskowitz. Paskowitz shares a story of encountering a surfer with a swastika spray-painted on his surfboard — which his father, the famous surfer Dorian "Doc" Paskowitz, destroyed out of anger.
"Right as I was about to graduate, we had the first screening of our film, in our school's theater," Greene said. "We drew a packed crowd, and it was so rewarding and such a great sign of confirmation about the film's message and connectivity with our audience. We saw people crying, people smiling at the end, with the way our film ends with a hopeful tone and message for the future."
That hopeful message is where Tomson comes in. A former pro surfer and now a motivational speaker, Tomson reached the pinnacle of the sport by winning the 1977 World Surf League championship. He won 19 major professional surfing events in total and is a member of both the Southern California and International Jewish Sports Halls of Fame.
Tomson, born in Durban, South Africa, also had a surfing experience tied to his bar mitzvah that would prove foundational. Tomson's father took him on a surfing trip to Hawaii, which Tomson called "the Mount Everest of surfing."
"For me, it was a total representation of what a bar mitzvah is — it's coming into manhood," Tomson told JTA. "And here I was, a young boy paddling out in a 25-foot surf in Hawaii, which was a moment for me that changed my life. I came back to South Africa, and my career and my role in surfing changed after that bar mitzvah present."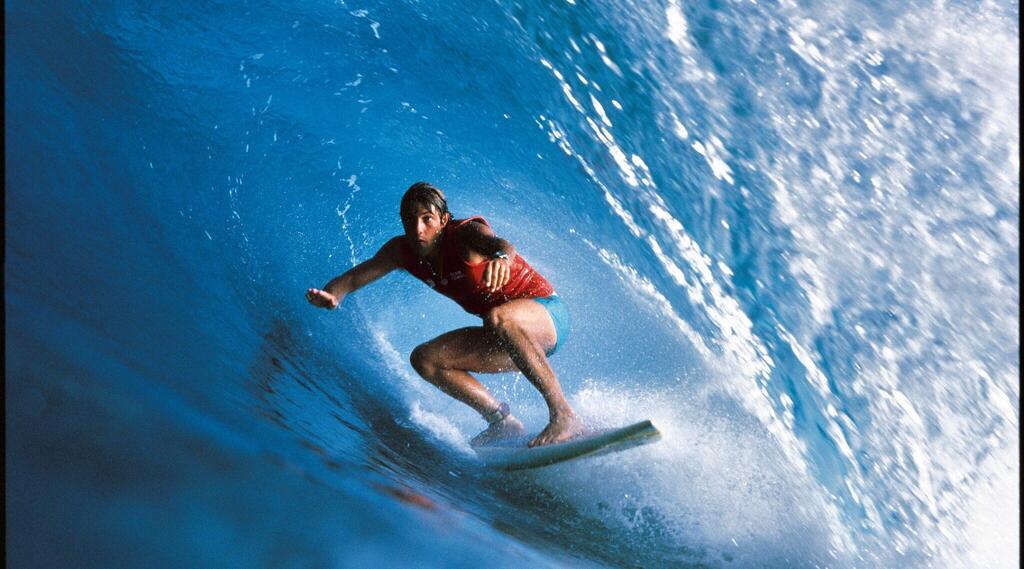 Tomson said he has faced antisemitism before outside of the sport — he was called a "Jew boy" by a fellow member of South Africa's army as a teenager — but never as a member of the surfing community in the 1970s onward.
"While it's not an excuse, I think there's just a lot of ignorance," Tomson said. "When I say ignorance, perhaps it wasn't actually directed at Jews, it was more just blatant stupidity, and a lack of awareness of what actually happened in the Holocaust."
There weren't many Jewish surfers in South Africa when Tomson grew up, but he said he feels a direct link between his identities as a Jew and as a surfer.
"When you're out in the ocean, there's certainly a spiritual and a religious connectivity there, which is totally aligned with Jewish values," he said.
No experience exemplifies this connection more powerfully than the tragic death of Tomson's son, Matthew, who died in 2006 at the age of 15 as a result of a schoolyard "choking game" gone wrong. Tomson tells the story in the documentary.
Tomson explained that his particular expertise is tube riding — the picturesque but challenging technique of riding inside a tunnel-like wave. Two hours before Tomson's son died, he called his father to share an essay he had written about how in tube riding, "the light shines ahead." Just hours later, Tomson received the devastating news.
"So when I was trying to make sense of the world and my life, and why God had done this to me, I went back to my old shul," Tomson said. "The old shul where I'd had my bar mitzvah. And I look at that lamp of everlasting light that represents the hope and faith of Judaism. And I thought of the words that my son wrote, 'the light shines ahead.' And I realized that Judaism's about hope."
The film ends on that hopeful tone: The last scene features a group of Jewish surfers at a beach in Malibu, reciting the Shema prayer in the water, before hitting the waves as the sun begins to set. In the last shot, the group sits down to a Shabbat meal on the beach.
"Surfing can be seen as a microcosm for issues like that and I think we would be doing our sport a great disservice if we ignored our own signs of darkness," Greene said. "I think that by making a film like this, we can dispel ignorance and divisiveness, and instead promote inclusivity, community and equality for all surfers and all people."