Many imagine flying in a private jet to be a luxury standing well above any commercial flight experience. To see the difference, Ynet visited the annual private jet exhibition of Jetsetter held at Ben Gurion Airport, for the eighth time.
The exhibition featured companies showcasing private jets for sale, aircraft management companies, and aircraft rental companies.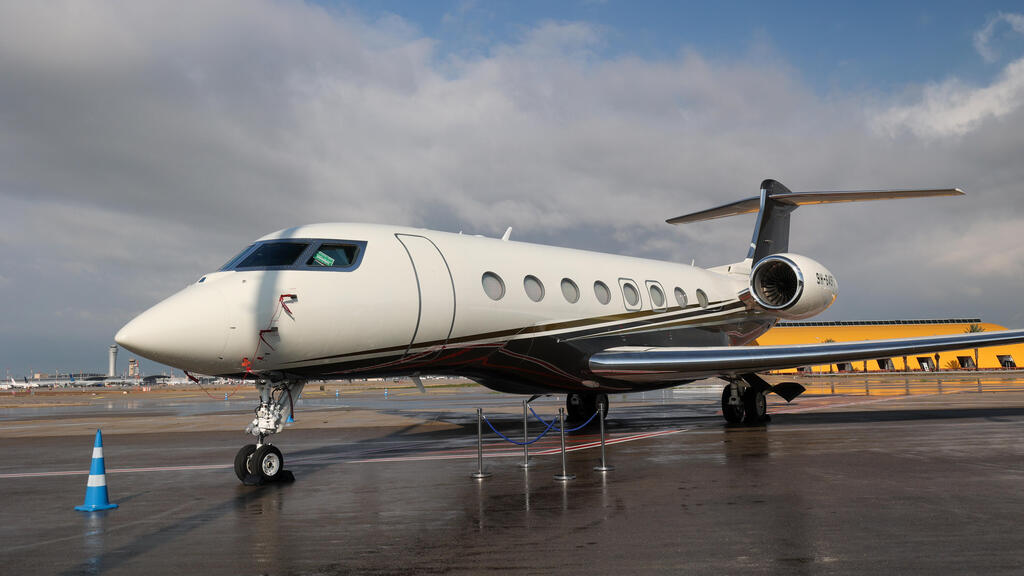 Among the prominent manufacturers were U.S.-based Gulfstream, the French Dassault's Falcon, and the giant American corporation Textron, which showcased the Cessna Citation, one of the most popular private aircraft.
In total, nine planes were on display at the exhibition with prices ranging from around $3 million for smaller, older planes to over $60 million for more luxurious jets, such as Gulfstream's G650, which can fly directly from Israel to Australia at a speed of 0.9 Mach (1,073 km/h) and a maximum height of 50,000 feet.
During the exhibition, it was revealed that Israel is a private jet empire. "There are over 70 private executive planes in the country, which brings Israel to the world's highest ratio of executive planes per its population," said Gal Peleg, CEO of Jetsetter, which deals with the purchase, sale, and management of private aircraft.
"The use and demand for private jets have increased dramatically during the COVID pandemic, which almost completely locked down commercial flights and left private jets as the only means of transportation between many destinations," Peleg says.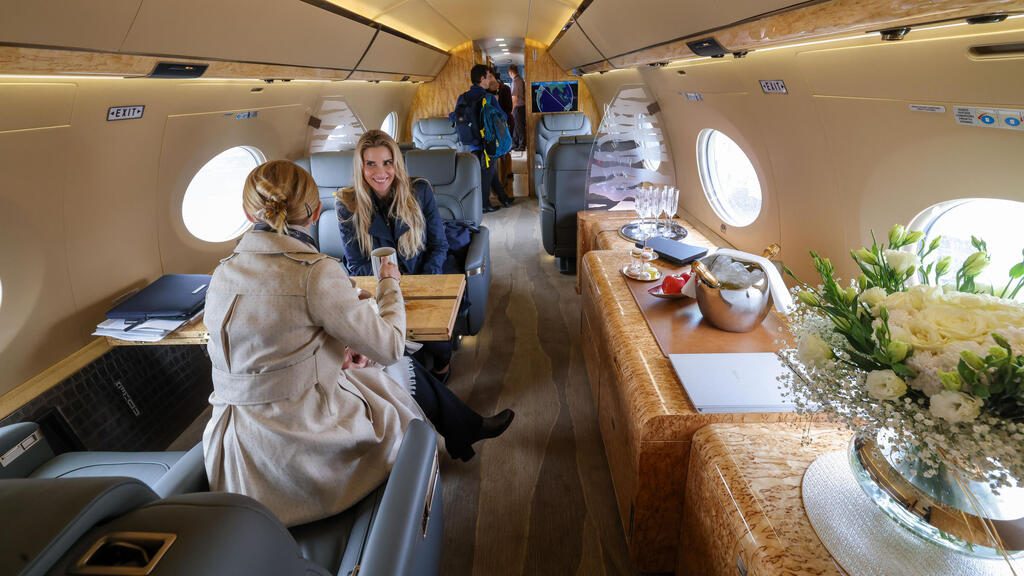 "Even today, after commercial aviation has almost fully returned to normal, the level of activity of private jets and their demand remains high, causing prices to keep rising," he says.
The expenses associated with private jets do not end with their purchase. Maintenance can cost some $500,000-$3 million, depending on the type of jet and where it is parked.
The price includes periodic maintenance, various permits, parking, insurance, fuel, pilot and crew salaries, ground services, flight planning services, purchasing of slots, and more. There are companies set up with the sole purpose of managing jets for individuals or corporations.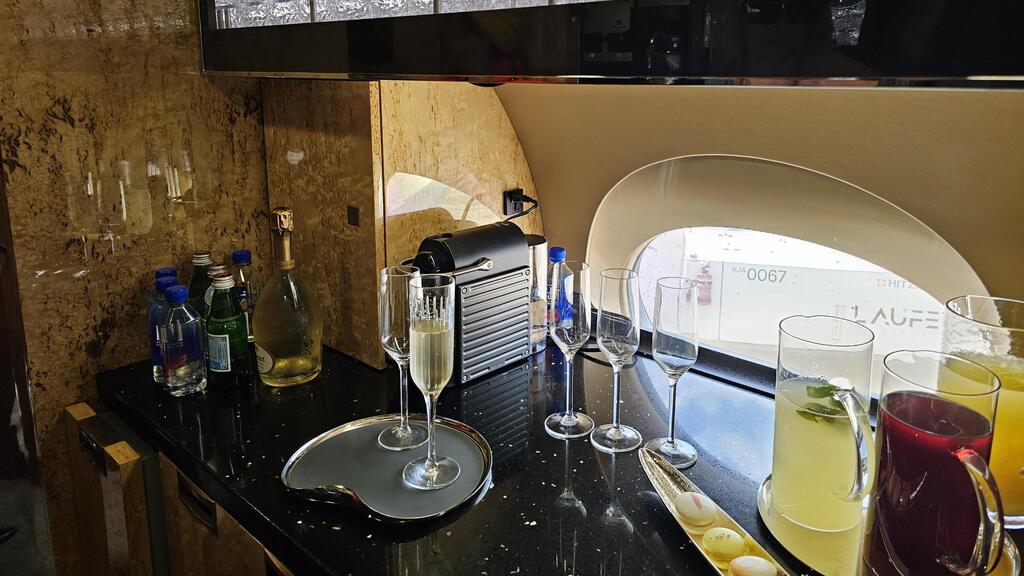 Neil Book, President and CEO of JSSI, a company that provides aircraft and asset management services, says: "Over the past decade, I found it important to assist in the flourishing of private aviation in Israel and for it to become a significant point on the global map.
"We see Israel as an important and fertile ground for growing our business," he says. "When I started managing JSSI, we had no customers in Israel - except for Yasser Arafat's jet - and today I am proud to have so many good customers here, in a place I consider to be my home, and where I have been visiting since my childhood."
In order to fly a private jet, you don't have to purchase and own one. You can charter a plane that will serve you for a private flight, with prices based on the flight's duration and the type of aircraft.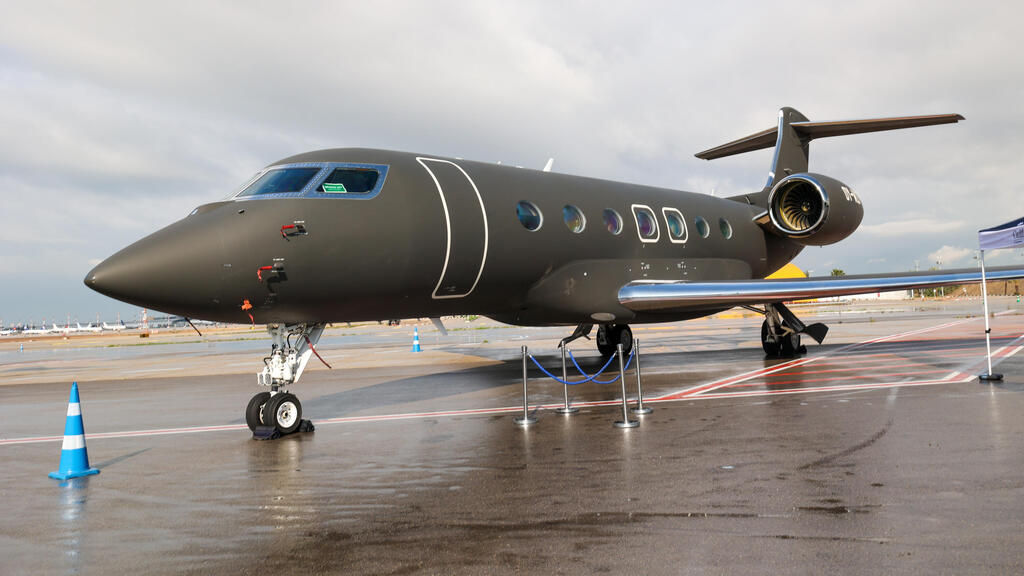 For example, a flight to a nearby destination such as Cyprus on one of the smaller and cheaper planes could cost you around $30,000 for a round trip.
The cost of a flight on the more luxurious and larger planes can cost between $15,000-$20,000 per hour. The price usually includes additional costs, such as fuel, salaries, insurance, etc.
Some of the companies participating in the exhibition say that in the last three years, more and more people and families from the general public are renting private planes for short flights to get a taste of the experience.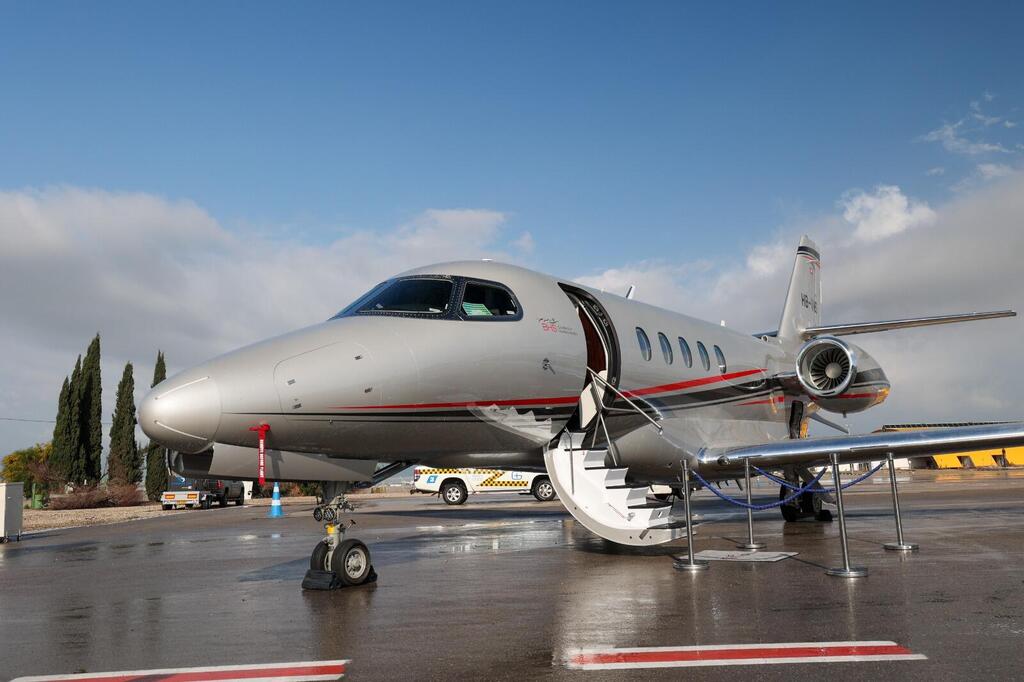 Ron Hoffman, Jetsetter's CEO, tells Ynet that flying privately isn't just for billionaires. "Sometimes it's more economical and practical to charter a plane," he says.
"There are also groups of 10 or 14 passengers who chose to book a flight to a relatively close destination at a reasonable cost. They do it because of the once-in-a-lifetime experience."