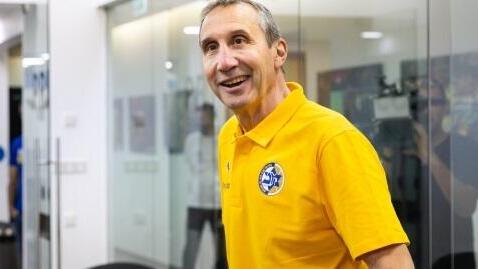 This Independence Day, 14 Israelis will proudly represent their country at the official Independence Day ceremony, lighting 12 symbolic torches for Israel's 75th-anniversary celebration. Among the torchbearers are Canadian Israeli philanthropist Sylvan Adams, Innovation Africa CEO Sivan Yaari, comedian Shalom Assayag, and former NBA coach
David Blatt
.
Blatt, who made aliyah several decades ago, has had a prolific career in sports, playing and coaching basketball at the highest levels including the NBA's Cleveland Cavaliers, taking them to the finals in 2015. He was also the head coach of Maccabi Tel Aviv and Israel's national team, and in Europe, had led multiple teams to victory.
In terms of Israeli basketball, Blatt is known as one of the most successful American-Israeli coaches in history, but in 2019, he was diagnosed with
multiple sclerosis
, a rare auto-immune disorder that contributed to his decision to retire from coaching.
Since his diagnosis, Blatt has been outspoken about the disease and worked to raise awareness of it. That, he says, in part was why he was happy to accept the honor of lighting the torch. "It's not an easy disease, nor is it common, nor is it an easily defined one, because it has such different manifestations in different people...so bringing it to the forefront and encouraging people to talk about it and encouraging people to research about it and to find the motivation to cure it, that is a valuable thing," Blatt says.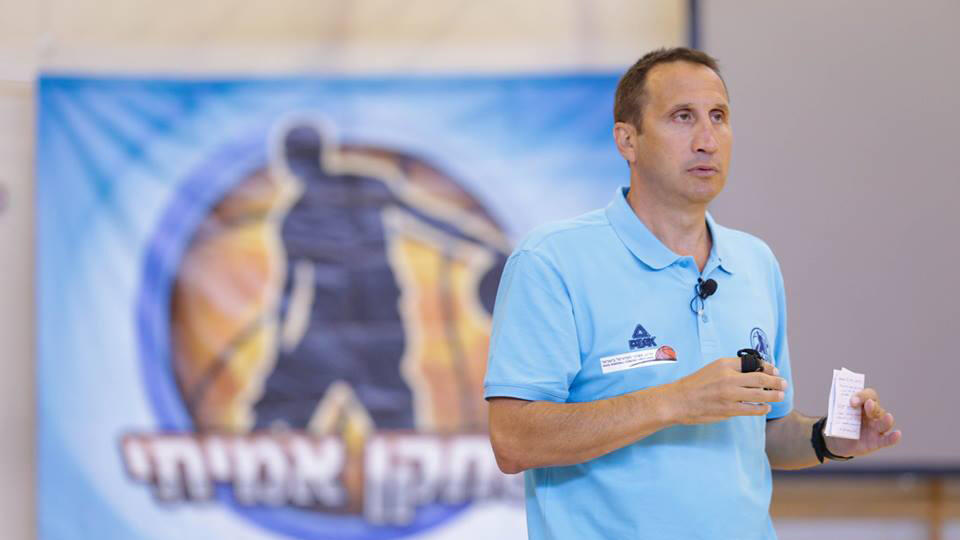 MS, he says, has challenged him to find new ways of overcoming obstacles and forced him to adapt in different areas of his life. "As a sportsman, I've had an awful lot of experience with training techniques and motivation techniques, and certainly that serves me well [in dealing with MS]," he says, "but you don't have to be an athlete to confront or learn to live with this condition in the best possible way. I think you have to be able to modify things in the best possible way to help you get through the day on a daily basis – sportsman or not."
The lessons Blatt has learned from sports, and from being Israeli, have helped contribute to his approach to MS and the advice he has for others. In his own words, "Things work out best for people who make the best out of how things work out. You hope that you can find a way to continue to live well and just recognize it's going to be a different type of life, but that's ok. Find joy and fulfillment in whatever it is you do."
And indeed, the honor of lighting the torch for Israel's Independence Day is one of the things Blatt finds joy in: "I'm appreciative of the opportunity to continue to shed light on this difficult condition…because obviously, at least in some way, it gives people hope and connection and even support," he says.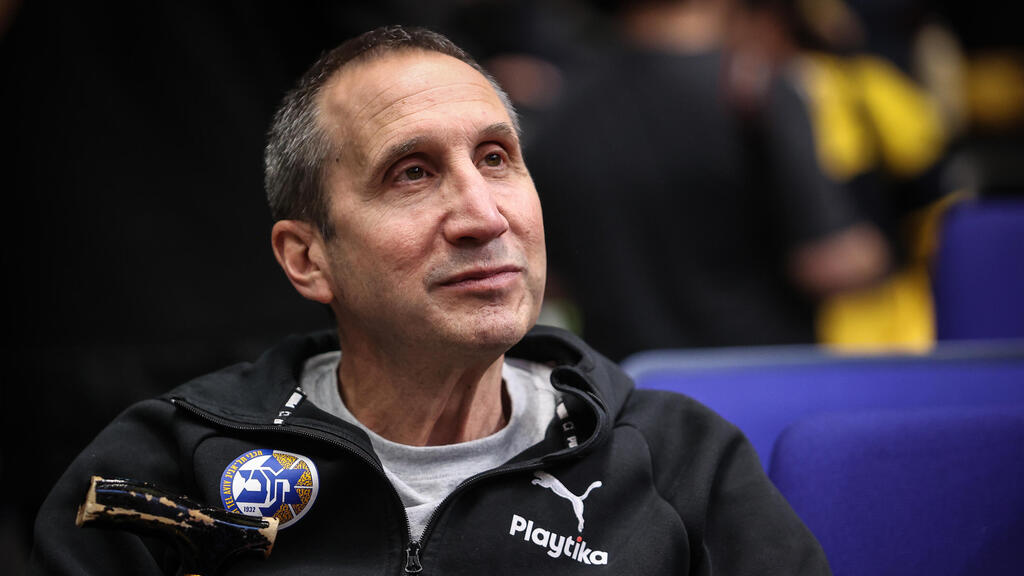 But Blatt's MS journey isn't the only community he's representing. His background has given him a unique perspective to bring people together across diverse communities through both his professional life, and through his dual American-Israeli nationality.
Building Bridges Through Sport
In his career, Blatt has been able to build bridges through sport that broke down barriers and stereotypes – something that he sees as the "true meaning and significance of sport."
"I want to be someone that can share ideas and ideologies and cultures, and be a voice that people hear and hopefully respect, presenting different sides of the discussion or arguments...and perhaps through my activity in the world of sport, give voice to things that are right and positive and conciliatory," he says.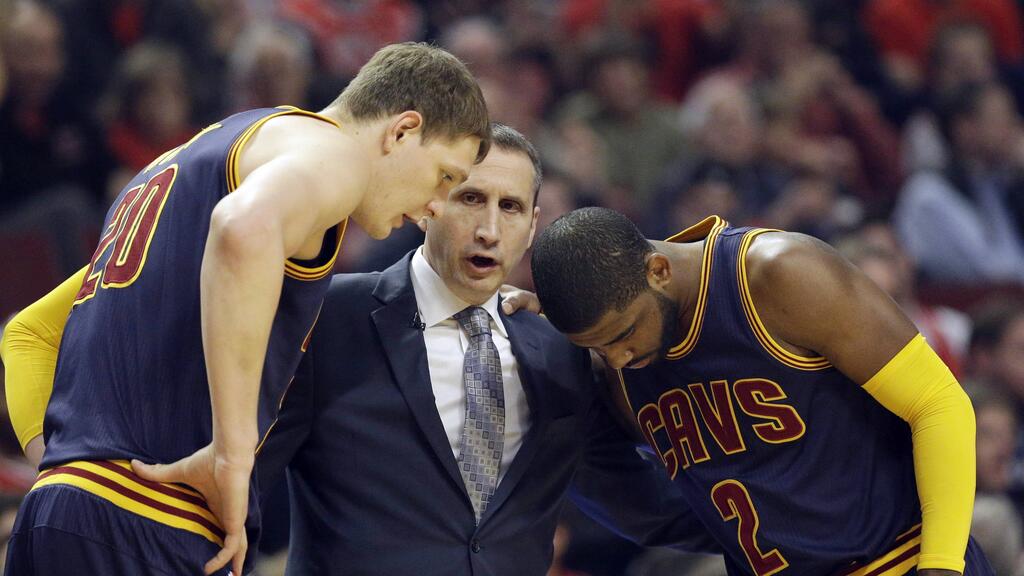 "As an American who came to Israel over 40 years ago, and lived a good part of my life here, I will always maintain that I very much value my American heritage and background…[as well as] the ability to connect people from both the US and Israel around the world, to Jews from all over the world. It has been very very meaningful to me," he says.
"Through sport, which is both my job and my hobby…I've been able to live a very charmed life which encompasses people from all over and I think that any Jewish people coming to Israel can certainly find and connect in a meaningful way, to what this country represents without having to leave their own heritage behind"
'This Day Symbolizes Love of the Country'
Well aware of the tensions and political debates occurring in Israel today, as well as their impact on diaspora relations, Blatt emphasized that the honor of lighting the torch on Independence Day isn't something political for him, but rather a demonstration of his love for Israel:
"For me, this day symbolizes unity and love of the country both past and present. So I have a responsibility to represent just those things…without preference or representing different sides of political or ideological arguments," he says. "This day is…my chance to shine a light on the day, in respect and celebration of our country, of our independence, with the message being if we want to remain a strong and vibrant and flourishing society, we have to make sure that we move past some of the differences."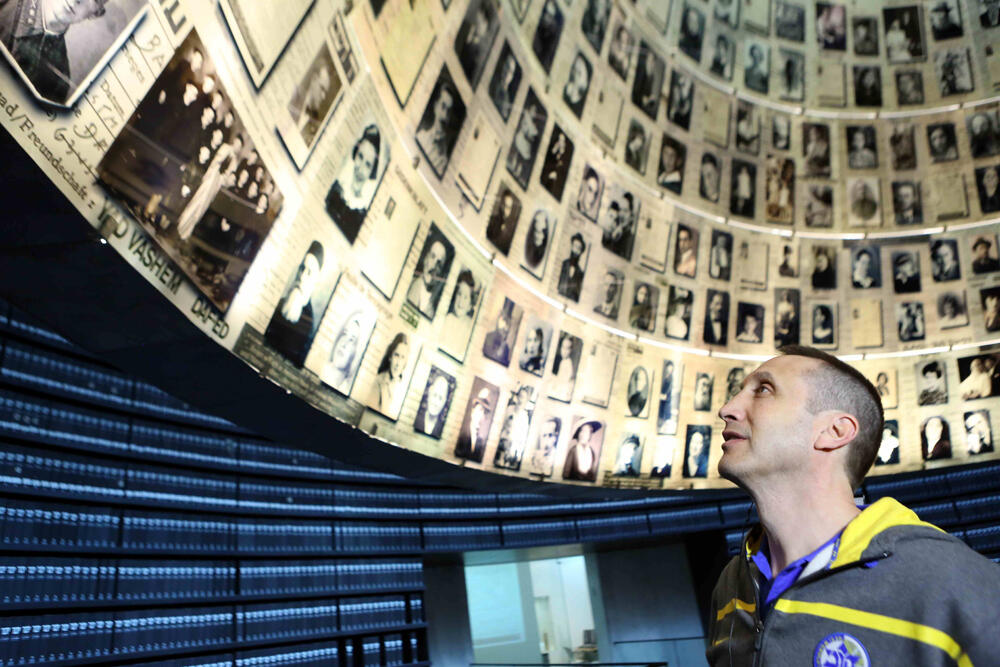 Although Blatt has been Israeli for over four decades, he also spoke of the need to fight against rising antisemitism in the US, particularly. He himself is no stranger to antisemitism, having experienced it throughout his professional career.
"It's an unfortunate thing but antisemitism manifests itself in many different ways and different places and unfortunately, this is something that has not gone away over the years. In fact, it appears it's even increased. Thus the importance of us Jewish people maintaining contact and staying strong as a people, because we are not out of the woods regarding threats of this kind," he says.
"The very best way is by being open and aware and active in our fight against antisemitism, and to join arms and join one another from different parts of the world in order to present a strong and positive front."
But when it comes to Blatt's take on fighting antisemitism and defending Israel or his advice to the MS community, his advice is actually the same: "Never, ever give up…and that's true for our country too!"
Whether through sport, raising awareness in the fight against MS, or defending and supporting the state of Israel, there is no question that David Blatt is a role model for all of Israeli society in persistence and overcoming tremendous challenges.