Israel has, over time, developed a substantial body of knowledge and expertise in cultivating psychological resilience. This has been borne out of the continuous conflicts, military operations, and acts of terror that we have had to confront. This wealth of experience can now be utilized to aid other nations. As such, the Israeli Coalition for Trauma, backed by the Jewish Federations of North America, launched a second resilience center in Ukraine on the first day of September.
The center was officially opened in Odessa and it complements another one that's already functioning in Kyiv. Plans are underway to launch three additional centers in the cities of Kharkiv, Ternopil, and Khmelnytskyi.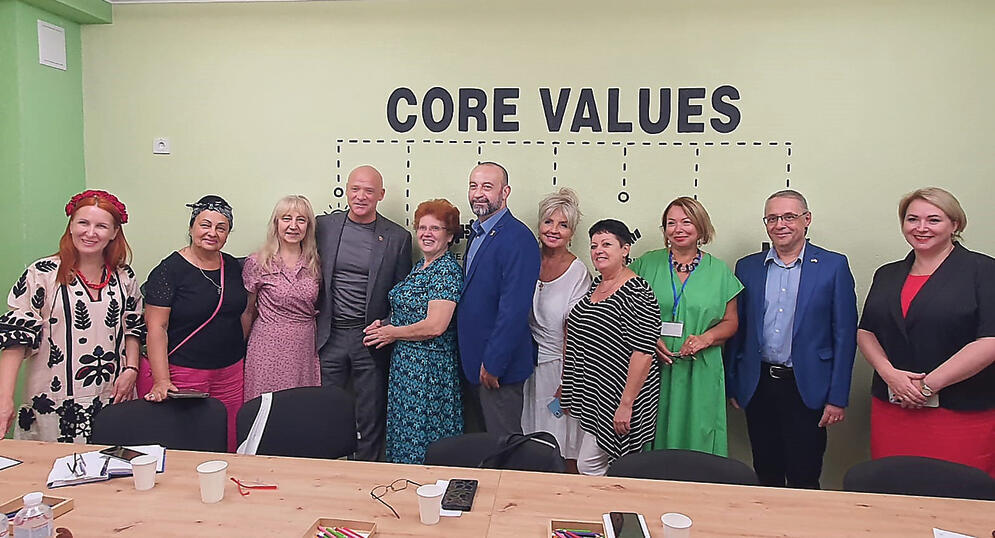 The center's commencement event was graced by notables such as Odessa mayor Gennadiy Leonidovich Trukhanov and the CEO of the Israeli Trauma Coalition, Talya Levanon, among others.
"We have the great privilege to share our knowledge and experience in trauma treatment with professionals in Ukraine, thereby strengthening the comprehensive aid system for Ukrainian citizens," Levanon said. "The Israeli reality has made us a leading country in the knowledge of trauma treatment and resilience building. Knowledge that we are working to share with countries that need it, including Ukraine, Turkey which is recovering from a major earthquake, and other countries."
Coalition department head, Max Goldenberg, added: "It was a privilege for me to be a part of the center's opening ceremony, which will broaden and intensify the support provided to the people of Ukraine. This is made possible because of the productive collaboration between the trauma coalition and the local groups. It's a testament to our profound dedication to improving the lives of the citizens of the country, who face the consequences of war every single day."