Two new Mac facilities, Apple Watch R&D, facial recognition, storage controllers. All these were created at Israel Apple's R&D center which, next month, celebrates a decade of operations.
Johny Srouji, Apple vice president and the most senior Israeli executive in the global tech industry, tears away the center's veil of secrecy, divulging how decisions are made at Apple and tells us about growing up in Haifa.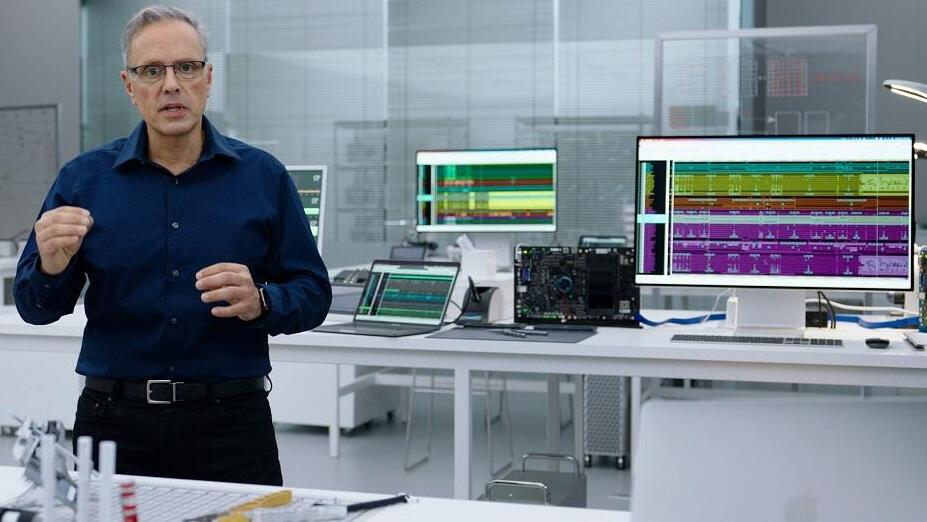 The COVID pandemic has kept Srouji away from Israel for two and a half years - and he misses it. He misses his childhood home on Abbas Street near Wadi Nisnas in Haifa. He misses his extended family, one of the oldest in the city's Christian Arab community. He misses the "amazing" Israeli food and the friends he's made here over the years. He definitely misses the white, ultra-modern building on 12 Hamaskit Street in Herzliya, proudly displaying the famed Apple logo.
Srouji, 58, senior vice president of hardware technologies at Apple, is the world's top Israeli tech executive and arguably the most influential figure at the company, second only to its CEO, Tim Cook. He holds a golden share in this building – the Israeli Apple R&D center. Steve Jobs himself, along with Tim Cook, decided to found the company's first R&D center in Israel which had originally been proposed by Srouji and former Motorola executive Bob Mansfield, who had also worked extensively with Israelis.
Apple's R&D center officially opened in March 2012, and next month it celebrates a decade of operations. "We employ the best of the best" says Srouji. "We've built a world class team and have made several acquisitions."
What started with one employee - Aharon Aharon, Srouji's lecturer at the Technion - Israel Institute of Technology who, after being appointed CEO, tasked Srouji with turning the concept into reality - is now a vibrant center employing a staff of 1,800, taking credit for some of Apple's most outstanding recent innovations.
Due to Apple's famous culture of compartmentalization and secrecy, the Herzliya center's exact fields of activity have over the years remained undisclosed, deliberately dropping vague hints, such as "There's something Israeli in every Apple device".
The Israeli R&D center's extraordinary achievements over the past two COVID-filled years, have earned Apple unprecedented profits, and have helped propel the center's value to almost three trillion dollars. In this time, cracks have formed in Apple's famed wall of secrecy.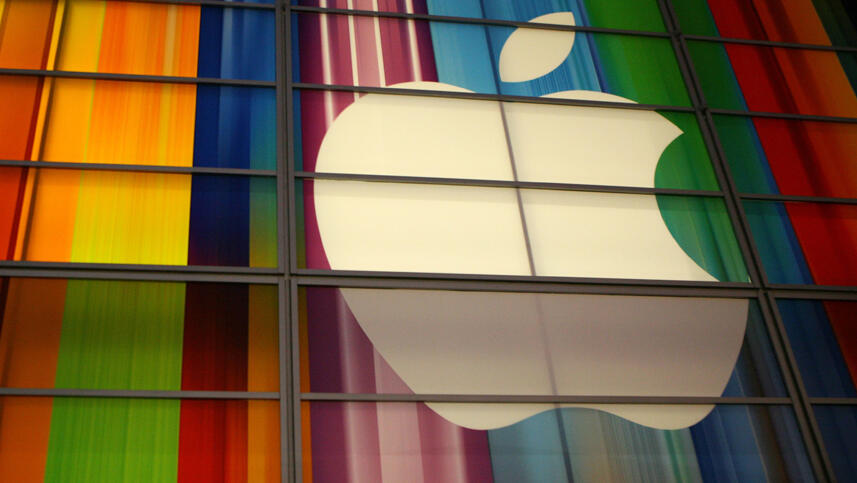 After years of the company using very general terms in interviews, in his spacious office at the Apple Park (the "spaceship campus") in Cupertino, California, Srouji now tells us why he calls himself a "very proud father" of the Israeli center and how his personal role models in Israel and growing up in Haifa in the 1980s have shaped his life.
The jewel in Apple's crown over the last two years - taking even the experts by surprise - are three new, strong, ultra-fast M1 Mac processors. Based on the technology that runs Apple's smartphone processors (ARM), both fell under Srouji's sole responsibility and have replaced the old Intel processors, which were unceremoniously discarded.
Last October, Apple unveiled their flagship M1 max and the M1 pro processors, providing the world's best performance for personal computers. It can now be revealed that the two chips, already in use in the most powerful Macs, were developed, behind a veil of secrecy, in Israel.
"These are two very complicated chips. The M1 max has 57 billion transistors. Both were developed in Israel," says Sarouji. "Building the chip, assimilating it, its physical design, validation [testing the behavior of the chip] – was all conducted in Israel. And they're really great."
"By no coincidence, the Max and the Pro, were launched at the same time as our competitor, Intel's new Alder Lake Core 12 processor, which was also developed in Israel. So, the crème de la crème of the world's computer processors are made in Israel."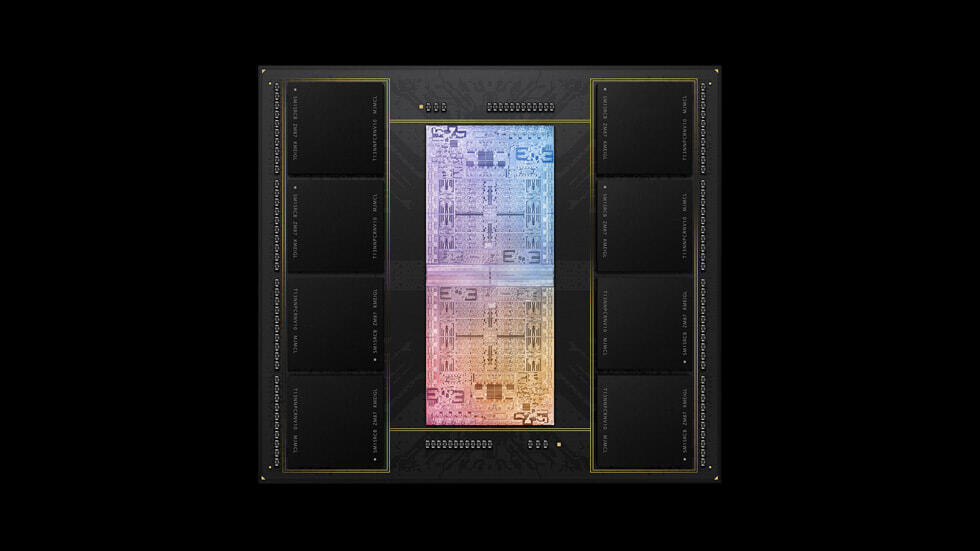 They were developed during COVID. How did you overcome limitations posed by the pandemic?
"It was very challenging. We were past the research and development stage, and we were waiting for a chip to arrive for the validation stage - a long and comprehensive series of tests. Then suddenly COVID hit. It created enormous problems as we need physical access to the laboratory with several engineers in the same room. Nonetheless, the teams in Israel and the United States didn't miss a single development stage.
"Time differences between Israel and America mean that we were already used to working remotely. We developed creative tools for remote-working even for the laboratories. I'm very proud of the devotion and sacrifice made by engineers both in Israel and in the United States. I worked with them on the chips, both and remotely and in person. The collaboration was truly inspiring."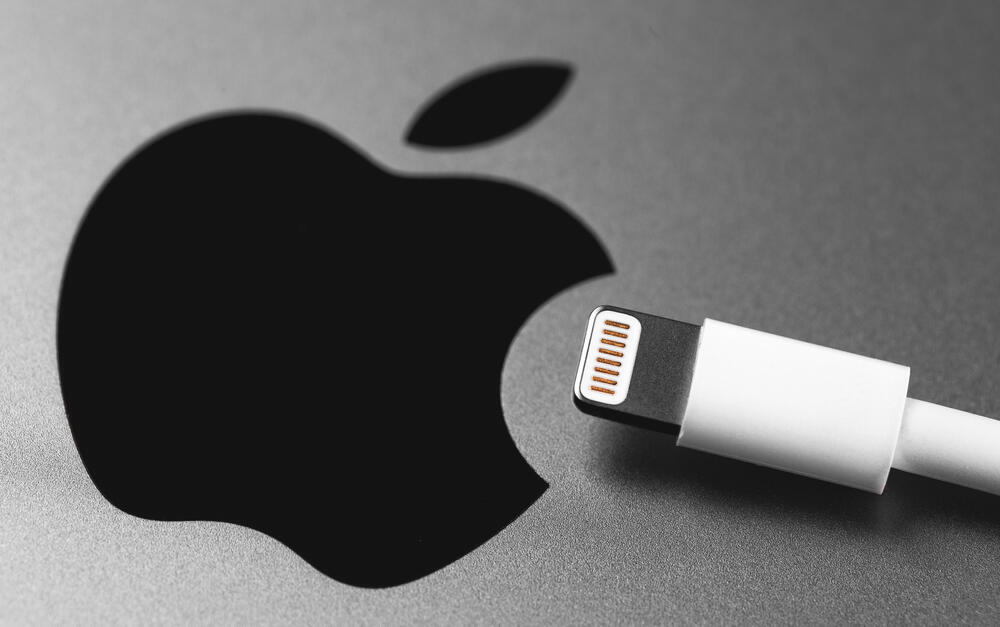 I'm guessing that the center in Israel is responsible for more innovations over the past decade.
"I can't talk about everything, but let me give a few examples. Let's start with what's already been announced: Every storage controller in every Apple product comes from Israel. It started before we opened the R&D center with the acquisition of Anobit - our first Israeli company," he says.
"People store their memories and pictures on iPhones and iPads, so we wanted to speed up the storage access, cut down energy use while securing the memories for life, so that people won't be losing pictures. Anobit had a very skilled team, experienced building storage controllers based on Flash memory (SSD). They built our storage controllers. Nine months after the acquisition, they'd already made the first storage controller that went into a Mac, which we've adapted for iPhones, iPads and other devices.
"A few years later, in Israel we acquired a very small team to develop WIFI and Bluetooth capability for the Apple Watch. We then decided that the watch's electronic brain, the SOC would be developed in Israel, so the team in Herzliya built that too."
Former CEO, Aharon Aharon, explained that the Apple Watch development was kept secret to such an extent that when it was launched, it came as a surprise even within the company. Aharon served as CEO until 2017, when he left to assume the role of CEO of the Israel Innovation Authority (previously known as the Office of the Chief Scientist).
He learned the culture of secrecy the hard way: "At the beginning it was difficult to recruit. Apple would open up something in Israel, but wouldn't say what it was. At first, even I didn't know what was going on in Israel," says Aharon.
Rony Fried has been running the center since 2017, doing his best to operate beneath the radar.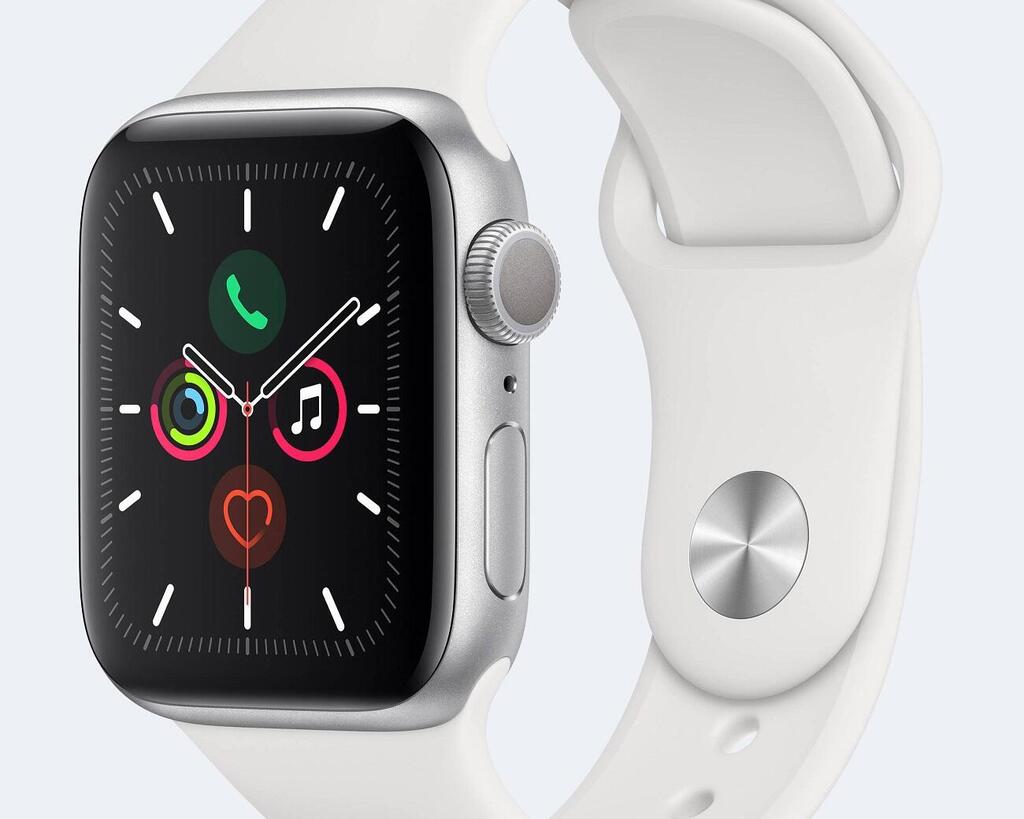 According to Srouji, "In 2013, we acquisitioned PrimeSense, specializing in camera depth sensors, the technology facilitating unlocking the iPhone using facial recognition (Face ID). Our developers are presently working on sophisticated machine learning and imaging solutions."
"The core technology for Lidar (sensor determining ranges using laser reflection), which we integrated into iPhones and iPads is also from Israel. Cinematic Mode, focusing video, first used in the iPhone 13, is based on part of the same technology."
Let's get back to founding the center. Both you and Bob Mansfield were familiar with the Israeli mentality. Weren't you concerned with the "It'll be OK… " mindset which is so different from the Apple DNA?
Srouji laughs… "I'm Israeli. I was born in Haifa. I'm very much aware of all of this. We had a number of reasons for thinking of Israel."
"Firstly, Israel really is Start Up Nation. There are lots of ideas and creative innovations here. It's heavily ingrained into the culture, industry and good universities. If you're looking for a high concentration of talent and great engineers – this is the place to find them," he says.
"Secondly, when we look for dedication, commitment and loyalty to the employer, Israel does very well.
"We'd created a base in Israel and then we started building on that, one step at a time. We gradually took on more assignments and, despite various obstacles, the teams executed them all."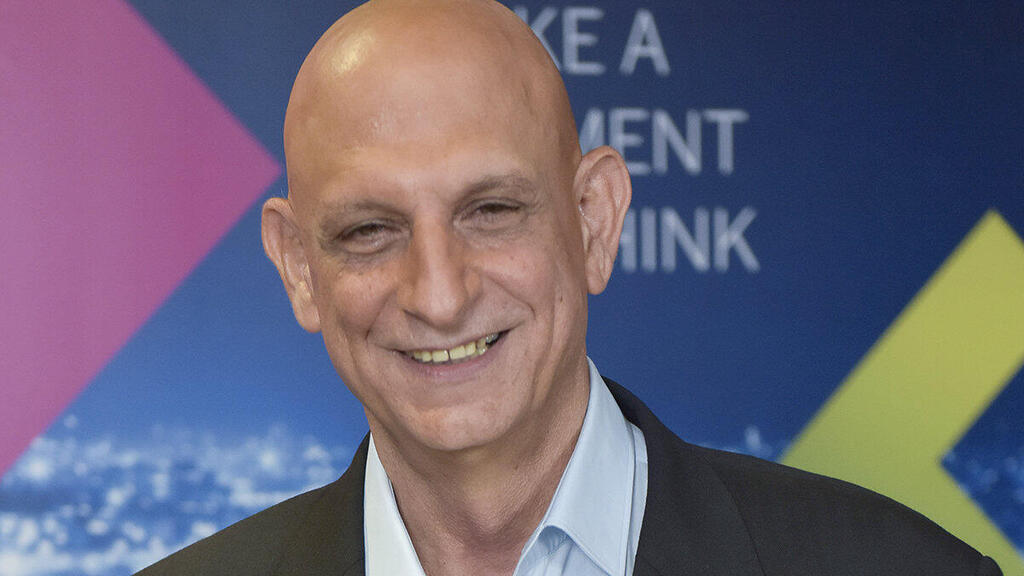 Aharon adds that "It wasn't easy. Altering habits took some time. It took six months to integrate Anobit which came from the Israeli Start-Up culture… At Apple, everything is planned and focused."
Srouji has been in the United States for twenty years - with a two-year break – fourteen of those years with Apple. He's married to Radha from Fassuta, a Christian Arab town in the Galilee, and the couple have three adult children. The family lives in the neighborhood of Almaden, near the Apple Park in Cupertino, California.
With his brother, he attended the École des Sœurs de Nazareth High School, a leading private school near his home in Haifa. Although there was no computer in his home on Abbas Street in the 1980s, Srouji completed both undergraduate and masters programs at the Technion with distinction.
He worked at the IBM plant in Haifa for three years before joining Intel in 1992. A 2015 profile article in Calcalist, quoted a former Intel colleague: "After only a week, we were enchanted by him. He's an unusually modest, quiet, hardworking polite man, but also the type who'll, with a big smile on his face, get up to help out. He was the perfect teammate, never acting superior, although he was clearly more talented that the rest of us."
In 1999 Srouji relocated to Austin, Texas to work at the city's Intel plant where he spent three years. In 2005, he returned to the United States to work at IBM. He joined Apple in 2008 shortly following the launch of the first iPhone. Jobs soon made the decision that would boost Srouji's career: After 15 years of using Intel's microchips in their devices, Apple would start developing their own.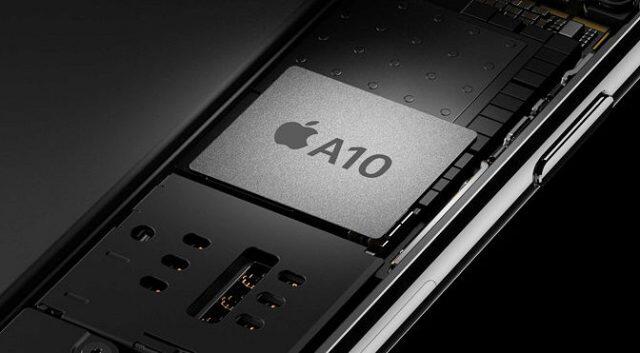 Could you give me some idea of the extent of this project?
"It was a very important strategic decision. It usually takes three to four years to produce a microchip, bringing it from conception to the marketing stage. Microchip design is unforgiving. You're not targeting what the market presently needs, but rather what will be happening years from now," he says.
"In 2010, we decided in principle that for our software, we needed our own hardware, including our own chips. This is very much what Apple is about and we want to keep it that way. We want the best performance we can get, not to match our competitors but rather to achieve more.
"We understood that Apple could create the best processors, graphics, digital imaging processing for cameras, video simulation for video encoding as well as the best security – all on one chip. Launching the first independent iPhone chip in 2010, we felt we had a strong foundation. Eventually, we thought it was time we develop our own for chip for the Mac."
From 2011, Srouji headed developing the processors for the first iPhone and iPad. In 2017, Apple revealed that that his annual salary had reached $24 million, second only to Angela Ahrendts, the company's senior vice president of retail, and double that of Cook. In case you were concerned, Cook's annual salary last year was $100 million.
In 2016, Bloomberg magazine ran a cover page article titled, "The most important Apple executive you've never heard of," claiming that he saved the company in 2015 by managing to develop the processor for the iPad Pro six months ahead of schedule.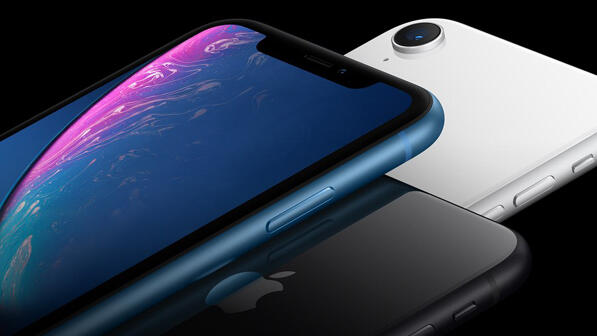 About schedules - the iPhone 12 was launched a month late due to supply problems resulting from COVID. The iPhone 13 was launched on time. How do you overcome supply chain problems and a global microchip shortage?
"We work with our own microchip manufacturers, such as TSMC in Taiwan producing 5 nanometer chips. We have a world class technology team working with them. Development, including verification, validation and mass production is all planned years ahead. Nothing's left to the last minute," he says.
"Despite supply shortages and the slight delay of the iPhone 12 launch, 2021 was one of Apple's best years, with a revenue of $123 billion, with Apple shares increasing in value by 1,200% over the last decade."
You mention the best engineers in Israel and the United States, but engineers are in short supply both in these countries and in Europe. How do you overcome this?
"This is true. We work tirelessly on this front," he says.
"Firstly, both in Israel and America, we approach colleges and universities, helping them build study programs or supplying guest lecturers. We sometimes even provide them with our own engineers to teach certain lessons. We want students to be enthusiastic about the challenges of developing microchips. I think it's the most exciting kind of work there is, but I'm biased.
"Secondly, there sometimes aren't enough computer science or electrical engineering university graduates, but there are graduates in related fields such as physics and mathematics, so we train them, so that within a couple of years, they can become engineers at Apple," he adds.
"Thirdly, Apple values include diversity and equal opportunities. In Israel, we're training Ultra-Orthodox women and Arab engineers, encouraging them to integrate into the tech sector."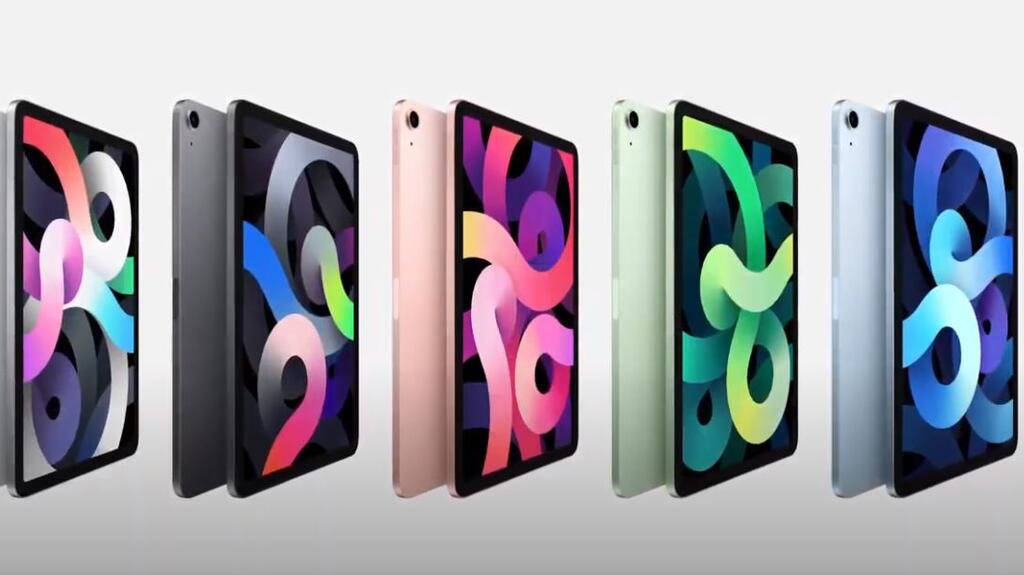 Are you happy with the number of Israeli Arab joining Apple in Israel?
"I'm always aiming for more, but looking at the numbers, it's good. We can definitely strive to do better, but I think we're working correctly. It's very much part of what Apple is about – we want good, diverse talent."
Don't you feel you're a bit late in virtual worlds such as Metaverse? Is Apple planning anything in virtual reality (VR) or augmented reality (AR)?
"I can only say that we very feel that virtual and augmented reality are exciting and very important. Over a billion Apple devices on the market are ready for AR."
What about the iPhone battery that hardly lasts the day?
"This is very complicated. When you design a battery, you want it to have the optimum energy within a given size, what we call 'volumetric energy density.' It also needs to last as long as possible, be secure and provide constant power supply," he says.
"We need to think about the device and its electronics. The more energy it saves, the longer it lasts. How the energy is supplied from the battery to the phone, also matters. I have a team of great chemists addressing this issue."
You can't argue with success. Apple's sales have never been better. Users, however, are saying that although the products are good, it's "more of the same," and that the magic from the Steve Jobs days has long gone, that it's not exciting anymore.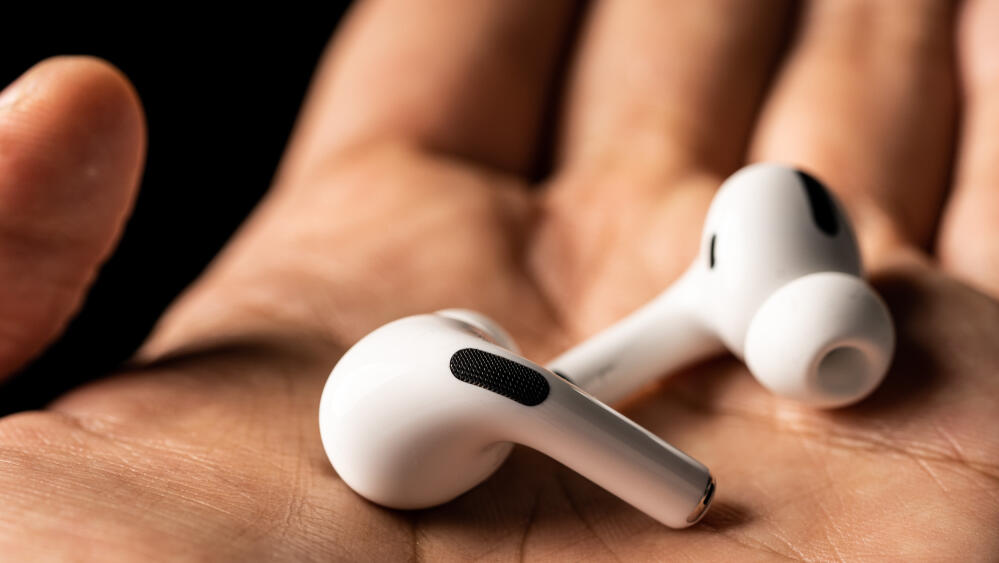 "I hope you'll like our products. I believe we are creating that magic in every device we make. Let me give a few examples: Firstly – the AirPods, with their amazing sound quality and background noise cancellation.
"Secondly – the Apple Watch – just look at where we started and where we are now. Not only is it a wonderful watch, it's also a great health device, measuring heart beats and ECG. It can be can used as a telephone and for making payments. We improve this device every year. I think that's magic.
"Thirdly, what we've done with the M1 processor is magic. When we get this level of horsepower on a laptop or even a PC with great battery life, that's magic. We're also working on future technology and products. We really want to carry on surprising people, enrich their lives and make them happy."
In February 2015, three years after opening the R&D center in Herzliya, the Apple CEO visited Israel. Srouji accompanied him, always trying to keep a low profile even when visiting then-President Reuven Rivlin, who exclaimed: "We are very proud of the Israeli that is one of the major figures in your company… we need five or six more Johnnies." Cook responded: "If you find them, let me know where they all are."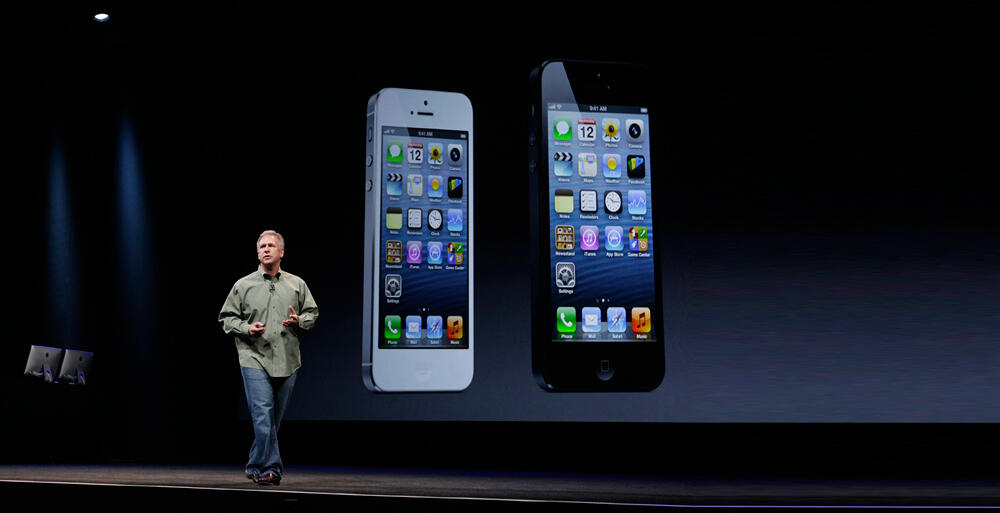 Do you think growing up in Israel has helped you in your career?
"I truly believe that the values we grow up with, that we bring to our adult lives along with the people from whom we learn, definitely affect our lives and careers. I was born in Haifa – a beautiful city with the Carmel and the beaches. Its real beauty, however, is its tolerance and human diversity. The city is home to a broad range of ethnic and religious groups, living in an unusual harmony. Growing up in this kind of environment, is part of who you are.
"I was also very lucky to be born in a city offering such good education. I went to an excellent school and then to the Technion. Again, I'm biased, but I think the Technion is a world class academic institution when it comes to engineering," he says.
"In Israel I learnt a lot, especially how to think and approach difficult problems. Learning is important, but learning without in-depth thinking won't take you far in life. You need both – how to think about and deal with things that you haven't encountered before.
"What you learn from people you grow up with is also important. I had a lot of role models, both in Israel and America, but let's stick to the role models in Israel: As a child, my first role model was my headmistress, an Irish nun. She was strict and meticulous, earning the respect of both pupils and staff. She'd enter a chaotic, noisy classroom, and suddenly the class would go quiet. This was simply out of our respect for her.
"My father, an artisan carpenter, who made foundry molds for metal casting, served as a further role model. He'd make large wooden molds into which molten liquid metal would be poured to make steel parts for the defense industry.
"He was the best in his profession and there were very few like him. The interesting part is that he charged less than he should, even when he challenged with particularly difficult, almost impossible tasks because he just wanted to do it. From him, I learnt about dedication and creativity," he adds.
"In the 1980s, the Technion provided me with a further role model: I had a teacher, who was a Unix operating system genius. After hours, he headed his own independent data center at the Technion. His class was the hardest, so I challenged myself to do well in this class. I wanted to be like him. From him, I learnt about technical depth and how to truly devote yourself to something.
"My final role model is one of my first bosses. He understood people and could 'read' them after a single handshake. He was a great teambuilder and recruiter who knew how to push engineers to work their hardest. He was also an inspiring figure, a person you wanted to follow. From him, I learnt to surround myself with clever people and how to inspire and motivate others to do things they don't think they can do."
After twenty years in the United States, do you miss Israel?
"Naturally. I have lots of friends in Israel, and of course, my family. I wish I could come to Israel more often. COVID has meant that I travel less. And I obviously miss the food."