It's not often that models at the start of their professional careers are handpicked by a top luxury fashion brand to headline a promotional campaign.
But, that is exactly what happened to Israeli model Mai Zachor, 28, who was recently featured in a Dolce & Gabbana campaign after being personally selected.
"Knowing I was chosen by Stefano Gabbana and Domenico Dolce for the shoot was a thrill," she says.
"I expected another day on set but it was clearly high fashion with a large professional crew, who knew their job well and carried it out without a hitch."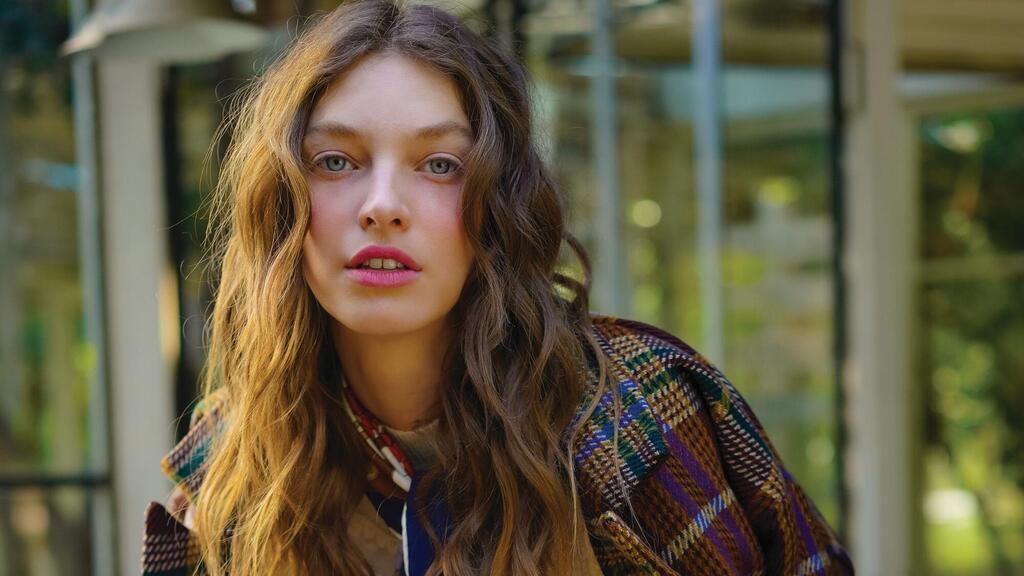 Now, as we look toward spring, Zachor agreed to feature in a shoot for Ynet's sister outlet Laisha, inspired by Gucci's outgoing head designer Alessandro Michele, who recently announced his departure.
L dressed the beautiful model in nostalgic outfits, collected from local stores.
"I really loved the unique pieces, I felt like I was in a fairytale, like Cinderella. There's a picture in which it looks like I'm on my way to churn some butter!
"It was the perfect way to end 2022," she says. "I loved working with an all-female set. We understood each other perfectly without having to say anything."
Zachor began modeling at 25 - fairly late in "model age" - having been laid off as a flight attendant, a job she took while completing her university degree.
"When I was younger, I collaborated with a photographer and he told me to hold my stomach in, and it hurt my feelings. I was angry. Today, such comments don't hurt me because I've matured."
"In this job, you have to love yourself, and not be sensitive to criticism and dirty looks from people," Zachor says. "You need to be strong."
"People are surprised to learn that I am 28 because I still look young," she says, adding that she would like to be on campaigns for Spanish fashion brands like Zara and Massimo Dotti.
"I am represented by agencies in Spain, Germany, and Milan," she says.
"I am soon due to fly to Hamburg for two months for casting and auditions."