It was a late evening hour. The air around us was dense, almost solid, due to the scenes from the massacre in southern Israel, the high tension, and the smoking barbecue. However, Shachar Fridman could only smell one scent. The one stuck in his nose from his time in communities close to the Gaza border. The smell of a massacre. "It will never go away," he said.
Shachar stood nearby, the paratrooper from the IDF's 101st Battalion. He lit cigarettes, tasted the meat on the barbecue, and described scenes from October 7. He described the fighting. He described the emotions. He spoke about the upcoming operation. And then he said words that must be written here for all of us, for the continuation of our lives in this land. For our future. No less.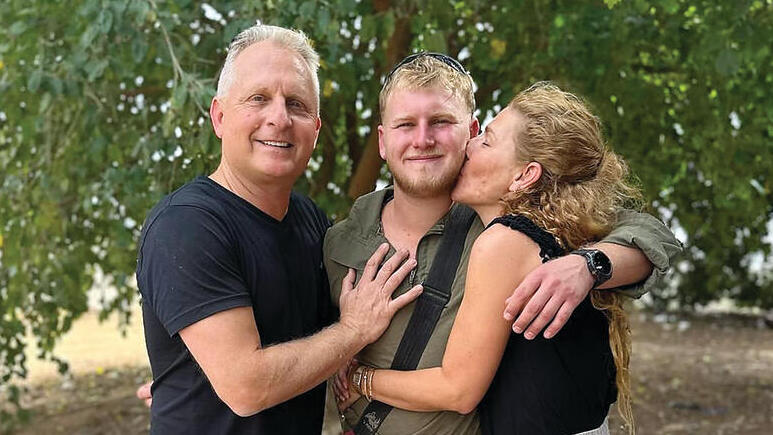 Something fateful brought him to us. We, a few childhood friends, headed to one of the military gathering areas in a southern community to hold a barbecue for soldiers of the Golani Brigade. And he, a paratrooper on a leave before his discharge from the military, stumbled upon us.
By the barbecue, a conversation unfolded—one of those you don't forget. We met a soldier we won't forget.
On Saturday, October 7, his platoon was helicoptered to the
music festival area near Kibbutz Re'im
. They moved on foot, set up ambushes, and fought all night near Kibbutz Mefalsim. All the while, Shachar described how he killed a terrorist by shooting six bullets. The first person he killed. "How did it feel?" I asked. "I felt a slight tremor on my right shoulder, that's it. He's a terrorist, nothing more."
When the first light came to southern Israel, he witnessed the horrors firsthand. They were etched deep in his mind. The burnt bodies, people lying motionless, the children. "I feel a shiver when I recall it," he said. He remembered rescuing people from their houses. He described how he saw the loss of trust through his eyes. In the country, and in humanity. "They don't want to open the door, they motion you from the window," he signaled a no with his hand. "It's a horrible feeling."
And then he continued. He lingered on remnants of scenes: a half-empty beer bottle in a ruined house, a suitcase next to the house of a family about to go on vacation, cold coffee, a crushed cigarette in an ashtray. "And you don't have time to be humane in this situation," he recounted, "not even to grasp how terrible it is."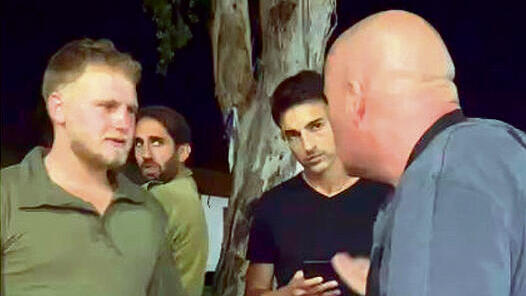 'There's no one here without a fallen friend'
Then Shachar spoke of losses – from his platoon, from his home. Six of his friends fell in the battles. "It was the first time I saw a soldier die," he said, returning to scenes from the battlefield.
"You know," he continued, "when soldiers go on leave, all they want to do is to eat shawarma. We want to visit the graves of friends we lost. But first, we just want to avenge them. That's what we want. If they let us do our job, we'll bring Israel peace for the next 50 years.
"There's no one here without a fallen friend. My platoon commander told us on the first day of the war, 'I'm willing to die.' And so am I. If something happens to me, I'm ready to die for our country."
These were things he said confidently. And it was impossible not to dwell on them. And to talk about the country, about our people.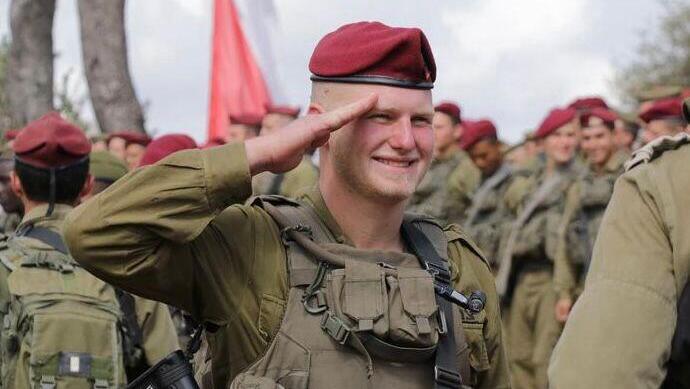 Shachar spoke about his closeness to Judaism. "When I saw the fighting on Yom Kippur," he recounted, "I told myself, 'I have nothing to be here for.' But I see the people now, and I see a future for our country. I see you, who came here today, and I say that there's a future for this country. I am willing to fight for such a country. There is no other like it in the world. No other people that's similar to ours."
My friends, who heard him, were moved. They joined the conversation. "When I was called to my unit, I was on leave. My equipment was returned. I had nothing. But we received everything we needed. I have more boxers than I had in my entire life. People wouldn't be able to cope without it. Without the people, the soldiers would collapse."
"Why did we have to reach this situation in the first place?" my friend Guy Avni asked him.
"Without the Holocaust, Israel wouldn't have been established," he replied. "This war saved us from a civil war."
"You know," I said to him earlier, "your generation, we kind of underestimated it."
"They mocked our generation," Shachar said, "but we acted heroically. I have a friend who stood at the entrance to a rocket shelter. He threw out every grenade terrorists threw inside. It's a different generation. We proved ourselves. And in the future, we'll be more educated, more appreciative of our values."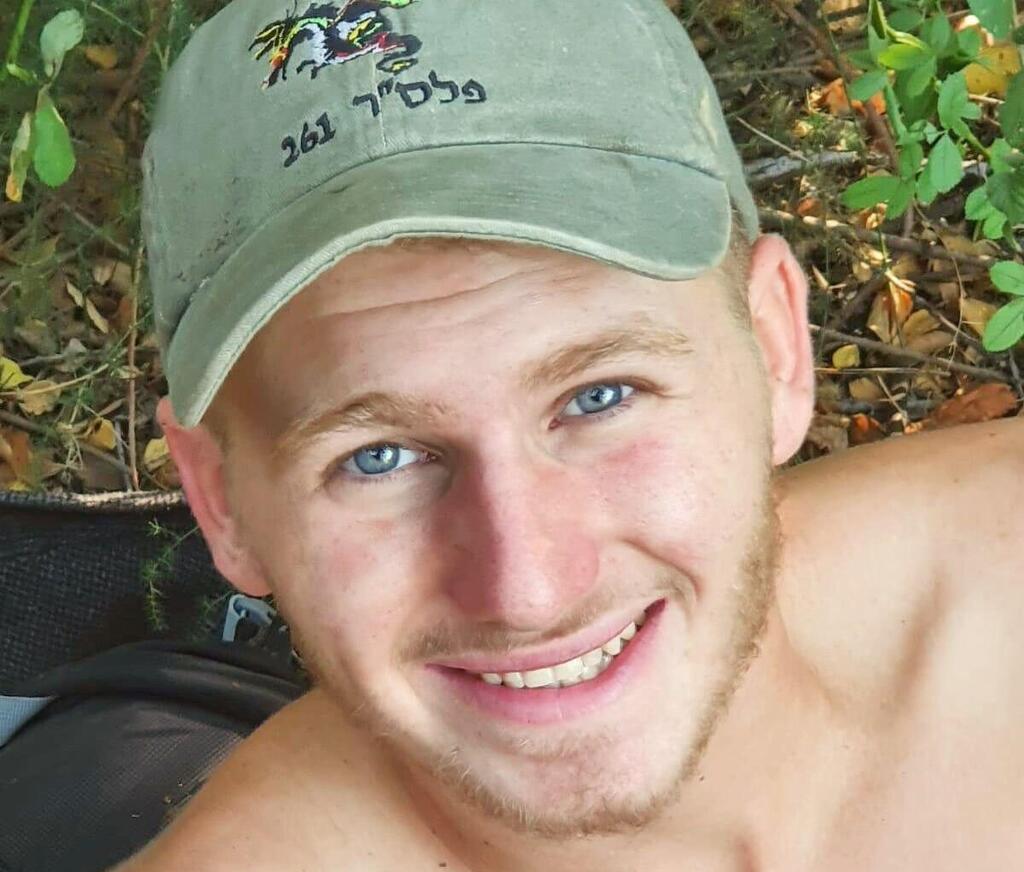 The meeting ended with farewells and a hug. Shachar Fridman, the soldier who came out of nowhere, was someone who entered our hearts in a moment. And the words he left stayed with us. "Shachar, take care of yourself," shouted Danny Karlik, one of my friends, as we parted.
Shachar's platoon knew he and his friends experienced loss. So, they preferred not to expose them to the pain felt throughout the country on October 7. They'd rather have them focused on the mission. Shachar said they had their phones taken away, allowing them to use it only for an hour a day. Therefore, he didn't entirely know what was happening.
According to him, he felt as if the people were united into an iron fist. No less. "Show me someone who would dare to honk at someone else on the road today," he told me. I didn't have the heart to tell him that it was true; we're not the same people we were before. We're far more united, and yes, it's moving, but still not enough. At least not as much as he imagines.
For him, the paratrooper who was willing to die for us, who didn't only talk, but acted, we must become different.
For the paratrooper Shachar Fridman, let us be the people whom he died for.