The unique spa island of Piestany, in the Tranava region of Slovakia, was the host this year of the annual congress of
ESPA
, the umbrella organization of European spas and health tourism.
The yearly event brings together representatives of individual spas, as well as regional associations, from 20 ESPA member countries, to discuss trends and best practices in the health and wellness tourism sector.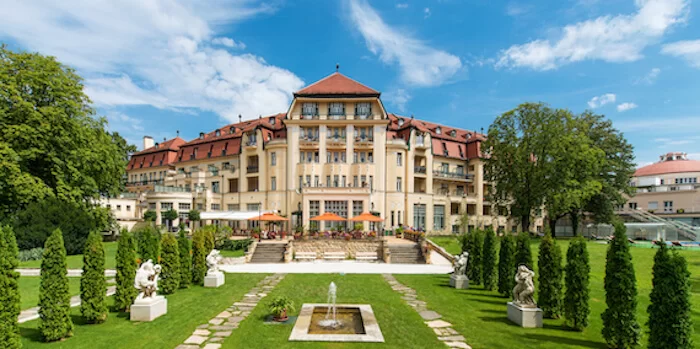 ESPA also takes this opportunity to honor innovative programs developed by member destination spas with prestigious awards, as well as to discuss how to better serve their existing customer base and develop new markets. For this reason, tourism and media representatives from Israel are routinely invited to the congress, since Israelis constitute an important niche market for European spas, especially to affordable destination spas in central and eastern Europe.
In fact, Israel is one of only three non-member countries to be accorded this recognition, alongside the United States and China – an especially remarkable distinction, considering that the population of Israel tiny compared to those two very large markets.
Global wellness tourism is truly big business, and an engine of economic growth in the travel sector, especially in an era that has experienced a pandemic. Europe's wellness tourism is valued at more than $1.1 trillion per year – nearly one-third of the world's total; and in many European countries, health resorts and medical services can account for up to 25% of revenue from tourism.
Slovakia was chosen as the host country for the this year's ESPA Congress by virtue of its having been named the
ITB Medical Tourism Destination
of 2022. Moreover, it was an occasion to celebrate the 100-year anniversary of the
Slovak
and
Czech
Republic Spa Associations, marking a century of wellness tourism in those two countries – which were actually one country (Czechoslovakia) during most of those years.
ESPA's choice of precise Slovak venue was a no-brainer: It is hard to imagine a more appropriate place to celebrate a spa destination in that country than
Piestany
, the largest spa island in Europe. For the Jewish visitor in particular, Piestany – the
wellness island
and the adjacent quaint village – is one of the few Europan spa towns with a resident rabbi (
Baden-Baden
is another).
The attraction of Europe's spas
Israelis who do travel to experience European spas will discover a world with centuries – even millennia – of tradition, and plenty of science behind the relaxing waters and treatments.
The spas of Europe provide their guests with several different levels of treatment and care, falling in the categories of wellness, health and medical.
Wellness is appropriate for everyone, even people who are healthy and suffering from no particular complaint: the aim is to provide a sense of overall well-being, through the balancing of the physical, mental and spiritual.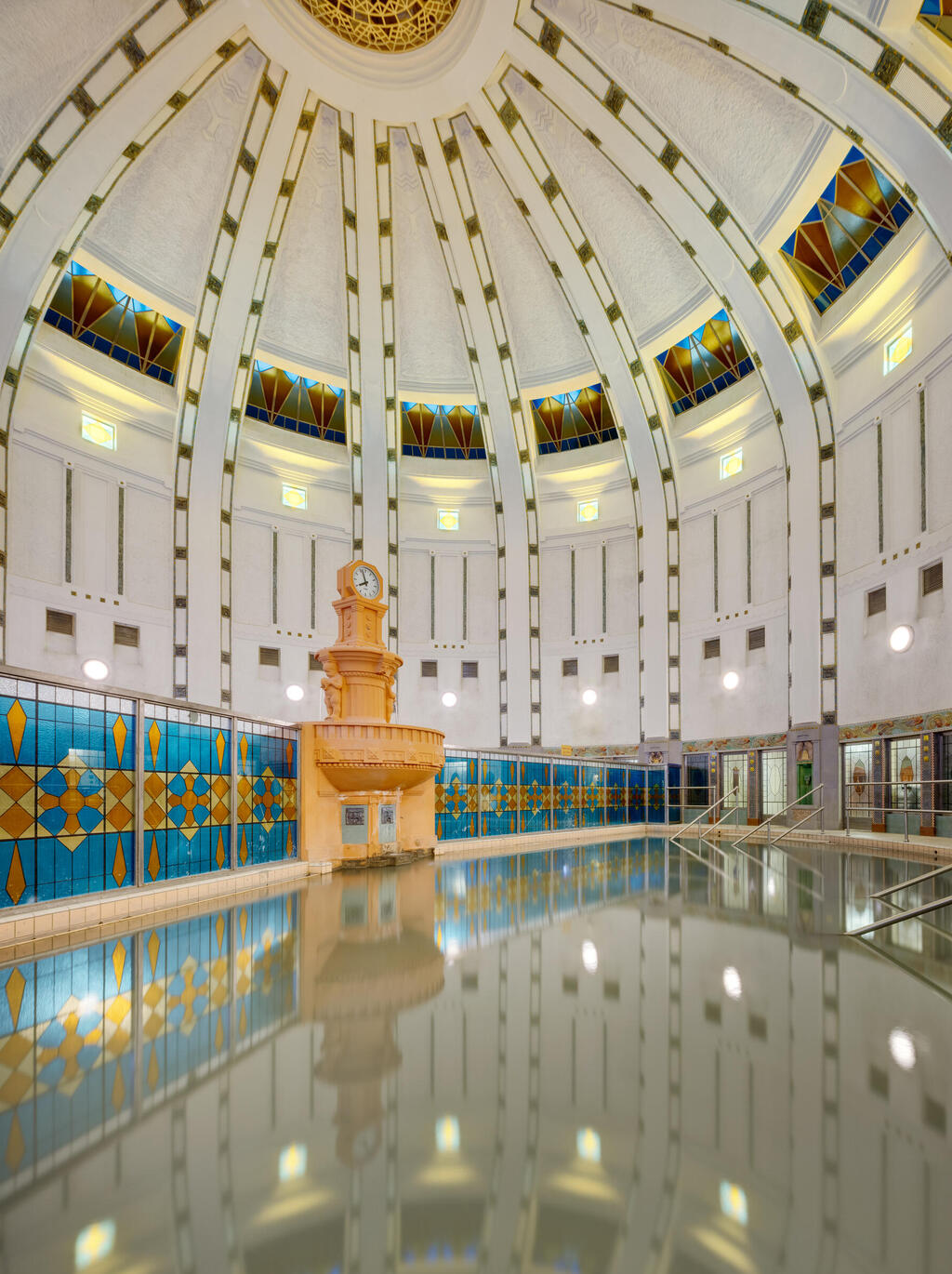 Health is the intermediate category, for people with particular complaints or conditions, whether physical, such as localized pain, or psychosomatic – for example, clients needing to reduce stress. Guests in this category generally seek out spas specializing in targeted therapies. And while they may have embarked on a course of treatment upon the recommendation of a healthcare practitioner, they are not, strictly speaking, "under doctor's orders."
Medical, meanwhile, is precisely that. A patient is under the care and supervision of a physician, who prescribes an exact course of treatment following a specific protocol. For example, near the spa that hosted the ESPA Congress is an orthopedic rehabilitation and recuperation facility that incorporates thermal water treatment as part of a patient's recovery after surgery, oncological treatment, or the trauma of an accident. (American history buffs may be aware that president Franklin Roosevelt established a clinic for polio sufferers in Warm Springs, Georgia, after he himself experienced relief from bathing in the hot springs.)
Sophisticated spas have an array of natural treatments that they employ. The most common is balneotherapy – bathing therapy – most frequently in thermal waters, which besides the soothing effects of warmth are usually also rich in beneficial minerals.
Often an adjunct to this is peloid therapy, which uses mineral-rich mud, which is packed on ailing joints or applied to inflamed skin. (Dead Sea mud, for example, is familiar to most Israelis.) In addition, certain spas may employ thalassotherapy – the therapeutic use of sea water and the marine environment.
A highlight of any ESPA Congress is recognizing and honoring the continent's spas for their achievements in innovation. This year, 14 spas won
ESPA Innovation Awards
for their excellence and groundbreaking work in no fewer than eight categories.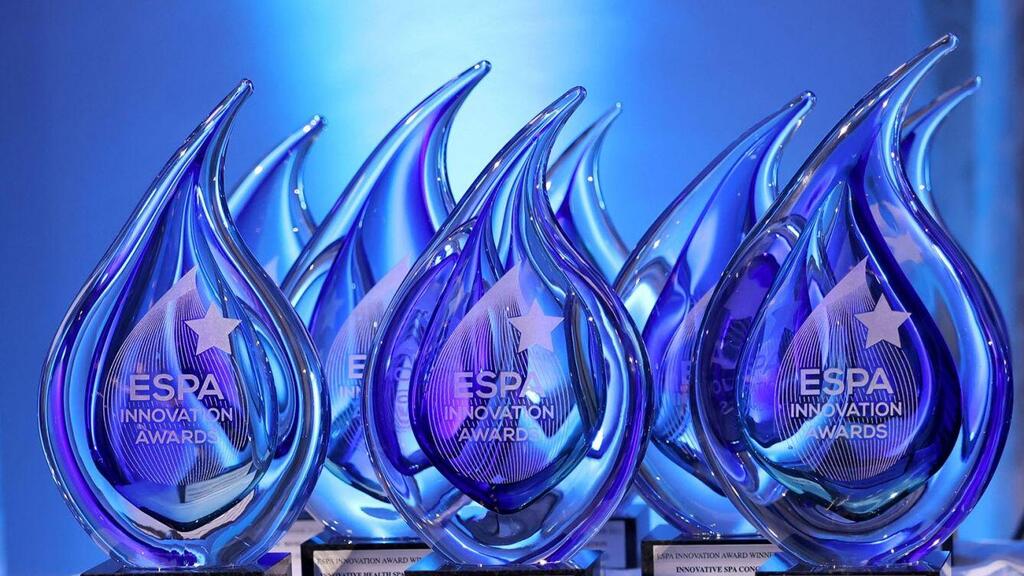 Needless to say, most of the plenary sessions of the Congress focus on the subject matter most relevant to spa destinations. Among the topics discussed were spa therapy for recovering from Covid and preventing "long Covid;" recuperation from debilitating oncological treatment of cancer patients; weight loss in the management of obesity; medical spas for children; and an in-depth look at a frontier many may not associate with spa benefits: mental health.
Mr. Thierry Dubois, the president of ESPA, presented findings of one study in France that followed up with patients and discovered dramatic benefits: 71% of spa guests noticed a reducation in their stress levels, while 58% experienced a significant reduction in pain. Moreover, a majority found they could reduce – or even eliminate entirely – reliance on tranquillizers; in fact, 87% of adherents to the program found the combination of natural treatments as effective, or even more so, than prescription drugs.
Slovakia and the Trnava Region
The long and venerable history of the thermal springs of Piestany and nearby spa towns dates back to Roman times, when soldiers under Emperor Marcus Aurelius would recuperate in the healing waters – a tradition continued by the combatants in the Napoleonic wars.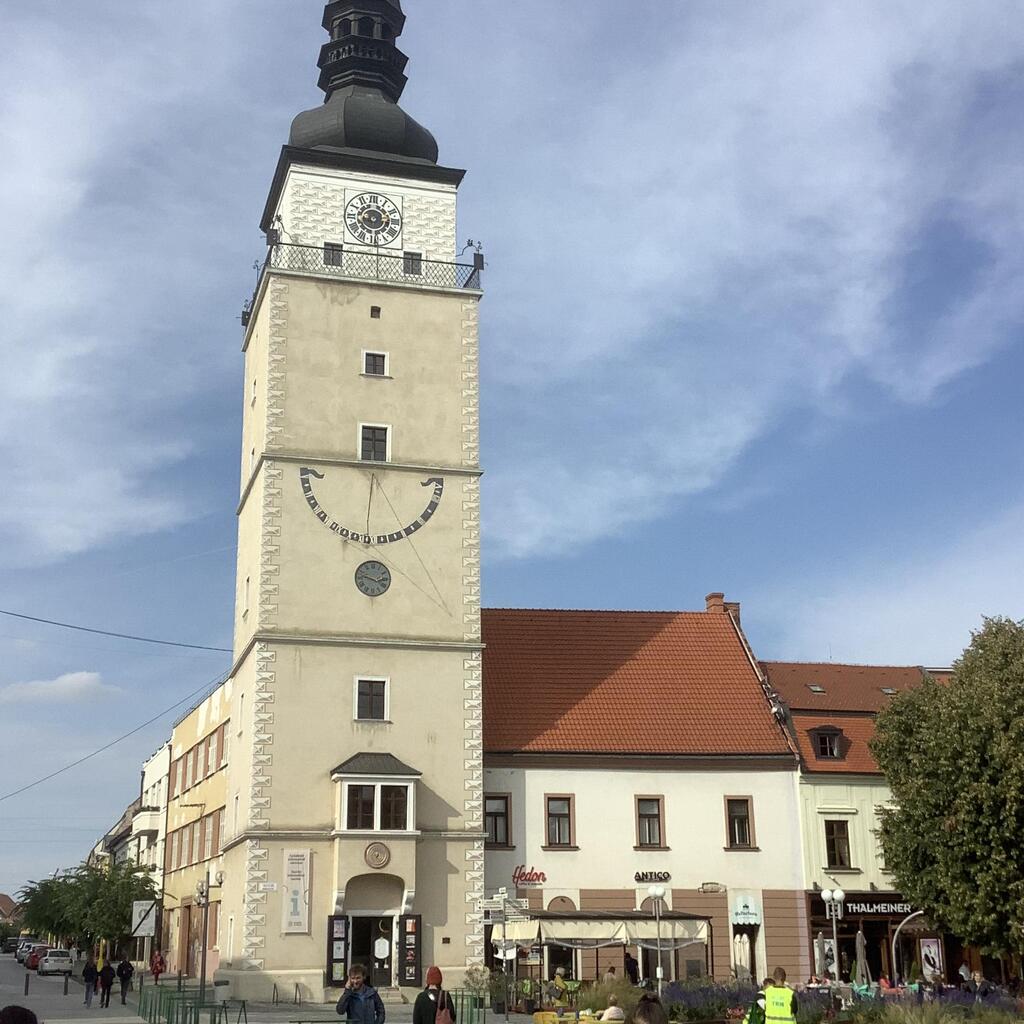 Other notable spa destinations in this picturesque region of Slovakia –
Trnava
– include: the resort town of Bojnice, whose castle is one of the most beautiful in Eastern Europe; Trenčianske Teplice, a historical spa city with distinctive architecture from the time of the Habsburg monarchy, and home to the Sina hammam, a bathouse whose interior is a jewel of Moorish design; and Turčianske Teplice, whose modern Royal Palace Hotel boasts an exquisite fine dining restaurant and on whose grounds sits an elegant bathouse once used by royalty – adjacent to a modern aquapark.
Trnava also borders on the Czech Republic, where journalists covering the ESPA Congress visited the sprawling spa complex of Luhacovice, with its award winning center for treating children suffering from respiratory diseases.
Of course, Trnava is known not only for its spas. The region produces magnificent wines – one of which was served at the coronation of Queen Elizabeth II – as well as mead (honey wine) and gold-medal honey beer at a pleasant bee farm in Smolenice. It is in a manor house just outside Piestany where Beethoven composed his famous Moonlight Sonata.
The eponymous city of Trnava is a medieval gem mixed with a contemporary vibe, and even worth an overnight stay, ideally at the centrally located apartment-hotel
1620yr
, a lovingly restored old property now refurnished with all the modern conveniences. Trnava's landmark clock tower is a Middle Ages masterpiece, and the town is studded with so many lovely churches that it has earned the nickname Little Slovak Rome.
The Jewish visitor to Trnava will find a surprising number of interesting places at which to marvel. Slovakia was home to a large Jewish population (dating back to the 12th century) before World War II – an era which is documented in the stark yet moving
Holocaust Museum in Sered
, housed in an actual former concentration camp. (The Slovakian government was notorious for its collaboration with the Nazis in the internment and deportation of Jews).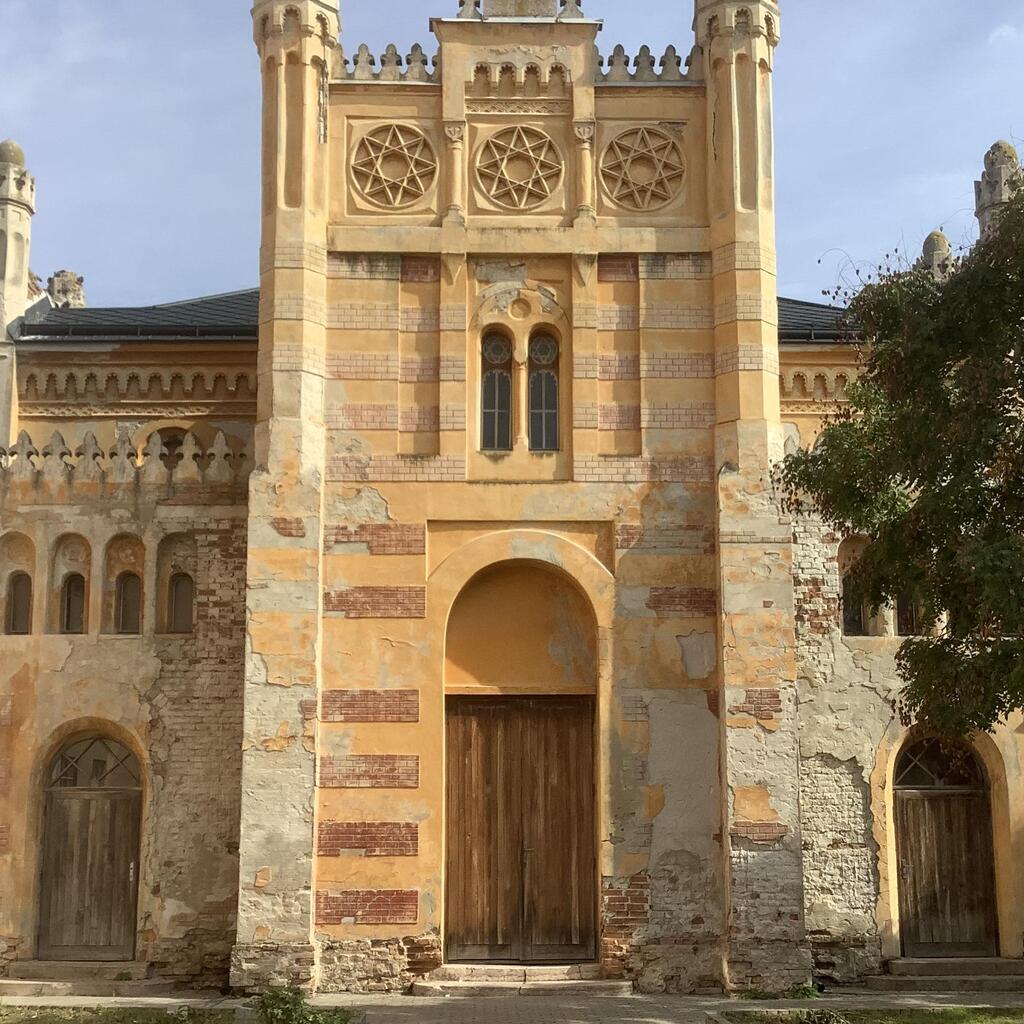 Moreover, to this day, there are both inert and living memorials to this once vibrant and still surviving community. The magnificent synagogue in Vrbove stands as a majestic sentinel, while two former synagogues in the city of Trnava have been preserved and at the same time repurposed: one into a museum, the other into the popular
Sinagoga Cafe
.
The old Jewish quarter of Trnava, with some archaeological digs, remains as a silent witness to history – and one may still feast on delicious local cuisine at a restaurant at the corner of Jerichova and Jerusalemska Streets.
Finally, the Slovakian capital of Bratislava boasts not one but two Jewish museums: one inside the imposing central synagogue building, and the other, located opposite the old city walls, containing fascinating items of Judaica.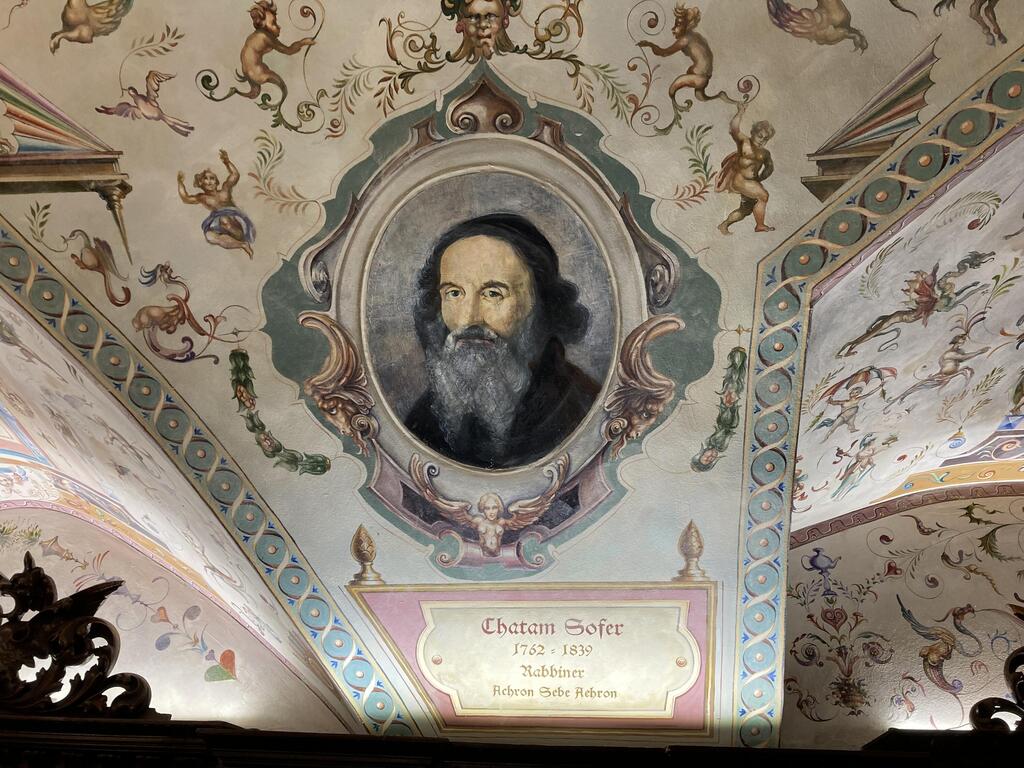 There is also a brilliant memorial to the synagogues in the former Jewish quarter that were razed not by the Nazis, but by the subsequent Communist regime. Bratislava is also the burial place of the Hatam Sofer, who is recognized by the general populace as well as Jews as a distinguished scholar of the Austrian Empire (when the city was known as Pressburg).