The annual festival in the northern city of Haifa that combines the festivities of Christmas and Hanukah is back this December for another round of celebrations.
The Holiday of Holidays festival each year attracts many tourists with its offering of cultures shows, exhibits, fairs and much more. This is the 29th the festival takes place at Beit Hagefen - The Arab-Jewish Cultural Center in Haifa - and all around Haifa.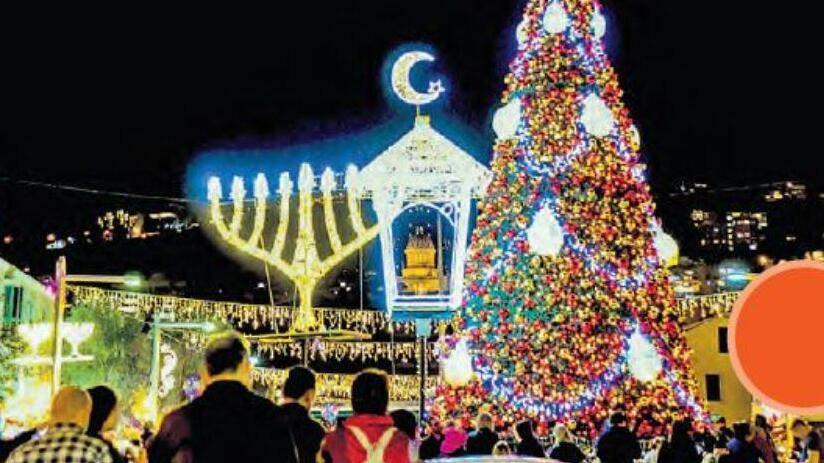 Beit Hagefen, located in the Wadi Nisnas neighborhood, was founded in 1963 as a pioneer in the field of intercultural dialogue. It is a nonprofit organization that strives to establish equalitarian and shared spaces that contain the diversity of identities and cultures in Israel and worldwide.
Their professional team has extensive experience in developing and implementing programs that engage with intercultural dialogue for a broad range of audiences.
It will serve as the epicenter for the events, alongside the Louie Promenade, Ben-Gurion Avenue, Wadi Nisnas neighborhood and churches in the city.
In honor of the festival, a route-based interactive family-friendly game will be launched as well.
The festival set to run from December 9 until Christmas Day on December 25.