Perched on two hills in the Lower Galilee are two distinctive, identical stone towers in each other's line of sight -- one dating back a millennium, the other to just a few years ago.
Naturally, this is no coincidence: the Crusader fortress at the Zippori archaeological park served as an inspiration for the expansion of a guest house in the modern-day moshav of Zippori - one of the few places in Israel that can lay claim to 2,000 years of virtually unbroken Jewish settlement.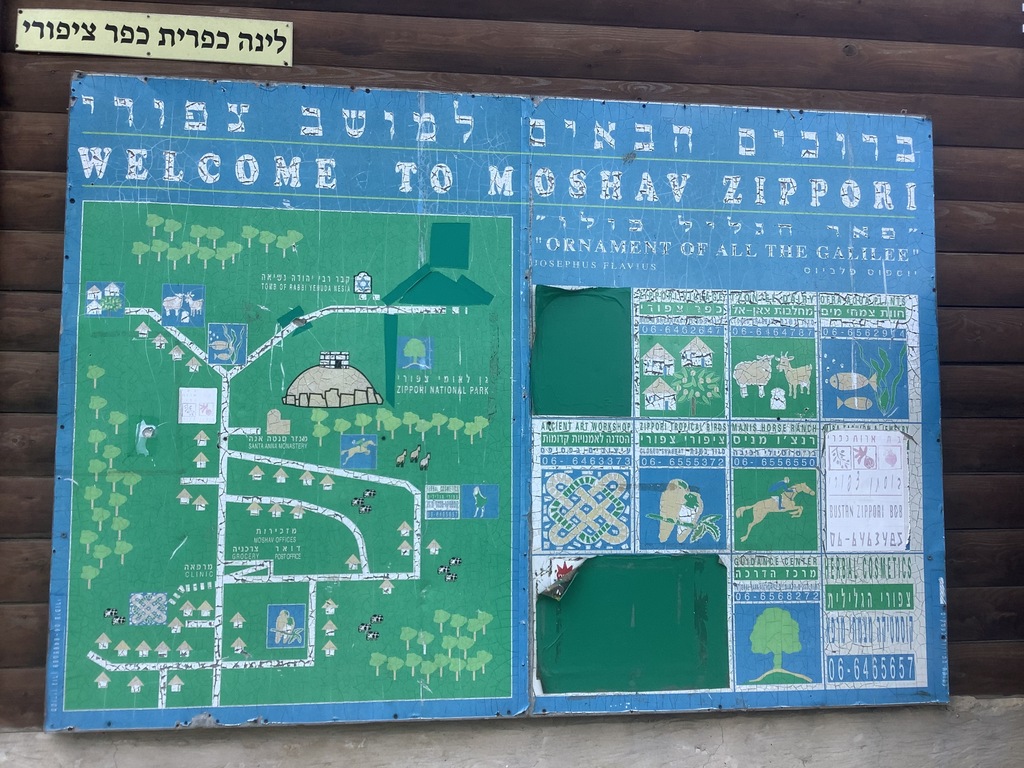 Zippori today is a microcosm of a complete holiday experience in the Galilee, all in the compact confines of one tranquil moshav and its adjacent historical attraction, the
Tzipori National Park
, part of the
Israel Nature and Parks Authority
countrywide network of national parks and nature reserves.
Zippori (aka Tzipori, Sepphoris) was considered the capital of the Galilee for six centuries at the turn of the millennium: its prominence derived from being both a developed Roman city and a Jewish spiritual center -- the seat of the Sanhedrin under Rabbi Yehuda Hanassi, the compiler of the Mishna, in the 2nd century CE. In fact, the famous contemporary historian Josephus writes that Zippori was called the "glory of the entire Galilee."
Subsequently, the city also came to boast a sizable Christian population; this community attributed importance to Zippori because of the belief that it was the hometown of the parents of Mary, mother of Jesus. At its height, the mixed Jewish and non-Jewish city numbered a remarkable 30,000 residents.
The national park is notable for its rich archaeological findings dating to the Roman and Byzantine eras. Particularly impressive are (the reconstructed remnant of) a large Roman theater, the Crusader Castle, and the numerous well-preserved mosaic floors that decorated houses of worship, large homes, public buildings and even pavements.
The most spectacular of these works of art may be found in the ancient synagogue, and the villas known as Dionysus House (housing the "Mona Lisa of the Galilee) and Nile Festival House, with no fewer than 11 mosaic floors.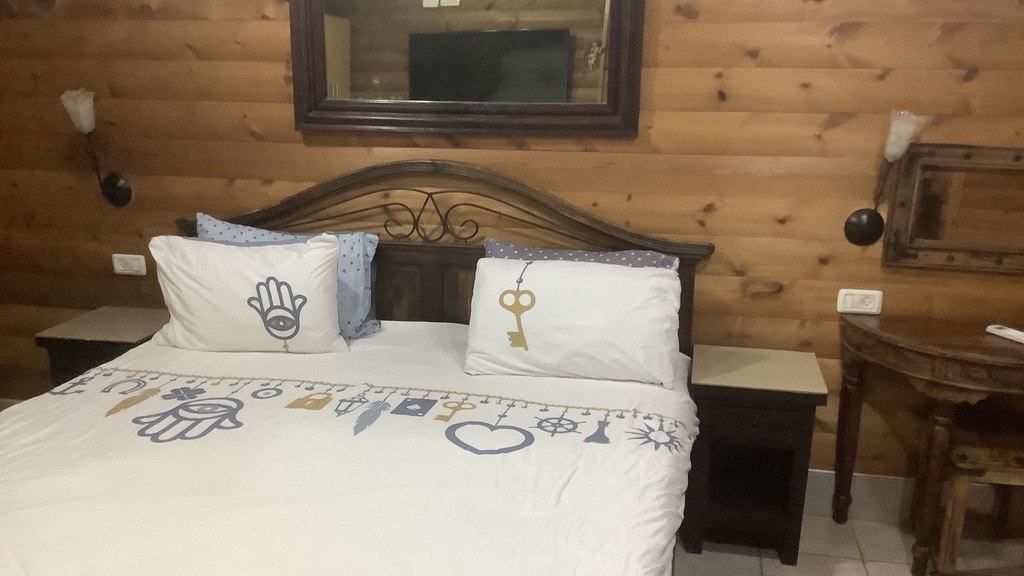 Just across the road lies Zippori the moshav, which contains several inviting places to stay, in verdant surroundings. The headquarters for our visit was the
Zippori Estate: Spa and Accommodations
, which comprises six holiday apartments, a small room for beauty and massage treatments, and spacious outdoor and indoor recreational areas. [Note: The name is the author's translation from the Hebrew-only website.]
The apartments, which sleep 2-4 occupants, feature rustic decor; kitchens equipped with full-sized refrigerators and stocked with plates, glasses and utensils;, private patios; and even giant whirlpool baths. There are comfortable king-sized beds in the master bedrooms, and couches that fold-out into beds suitable for adults or children.
The compound's landscaped grounds encompass an expansive central lawn, where one may also find outdoor grills for preparing barbecues and enjoying alfresco meals and picnics. There is also an ample indoor kitchen and dining room that can accommodate groups.
For those wishing to be catered to while on vacation, local chef Vicky Gurstein will prepare and deliver breakfast, lunch, dinner and/or picnics. Visit
her website
(in Hebrew) or send her an email in English to vickygur@gmail.com.
While the national park may be the premier neighboring attraction, there is plenty to see and do in the village itself. A comprehensive guide to them has been compiled on a
dedicated Facebook page
, as well as on a detailed website; in addition, one may consult local tourism coordinator Eran Shavit via email at eran@ideainternational.org.
The Tomb of Rabbi Yehoshua Ben Levi of Talmud and Pirkei Avot fame and member of the Sanhedrin
In 2009, veteran American oleh Mitch Pilcer discovered the tomb on the grounds of his farm and guest house, Zippori Village, where it is now maintained as a shrine and occasional synagogue.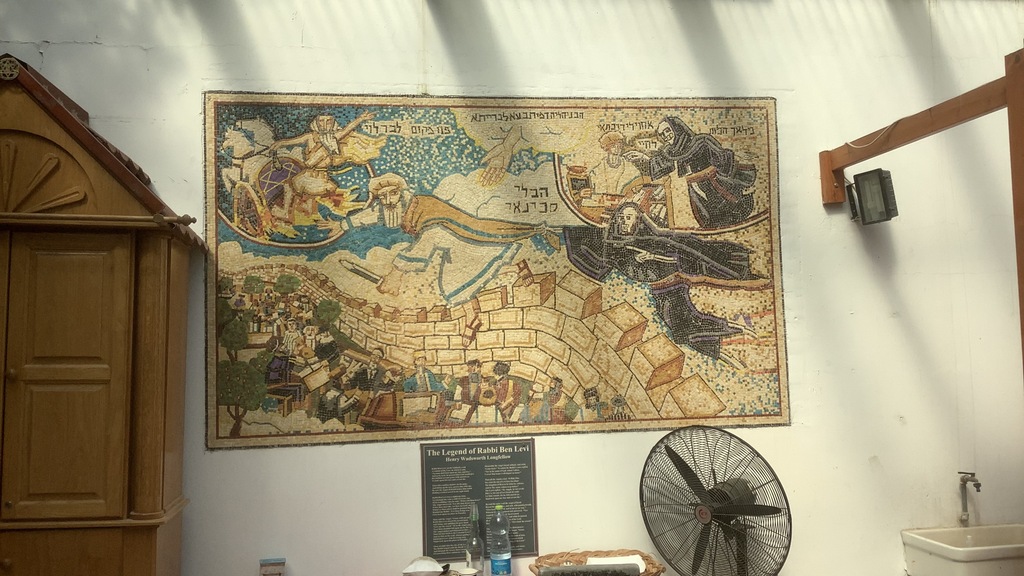 As Pilcer likes to point out to visiting groups, the famed scholar inspired a 19th century poem by no less than Henry Wadsworth Longfellow: "
The Legend of Rabbi Ben Levi
."
Al Alim Integrative Center for Medicinal Herbs
Owners Ronnie and Peretz have been
growing medicinal herbs and plants
here for 37 years. They now cultivate some 250 kinds, including the only Ginkgo Biloba trees in Israel, and offer [paid] guided tours of the plantation.
As wholesalers, importers and suppliers, they maintain a shop with unbeatable prices.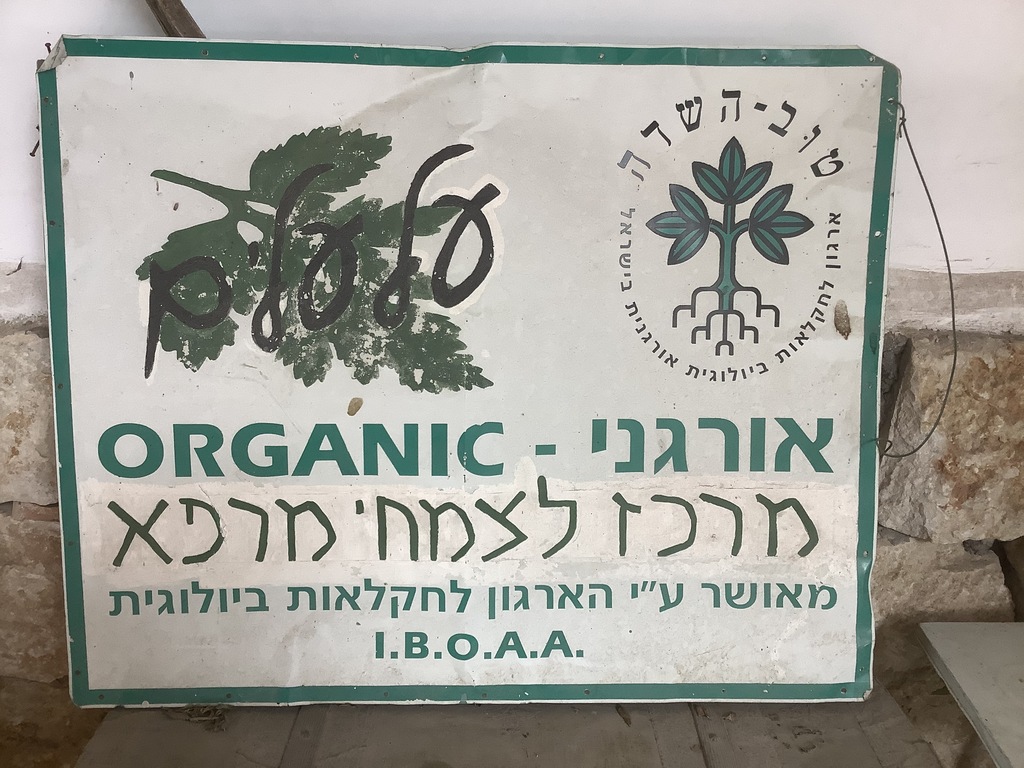 This
unique factory
manufactures all sorts of stones for artistic and decorative uses, including creating mosaics.
The enterprise, which employs young adults with special needs, also offers workshops and operates a store that sells kits, toys, 3-D puzzles and art and furniture based on ancient crafts.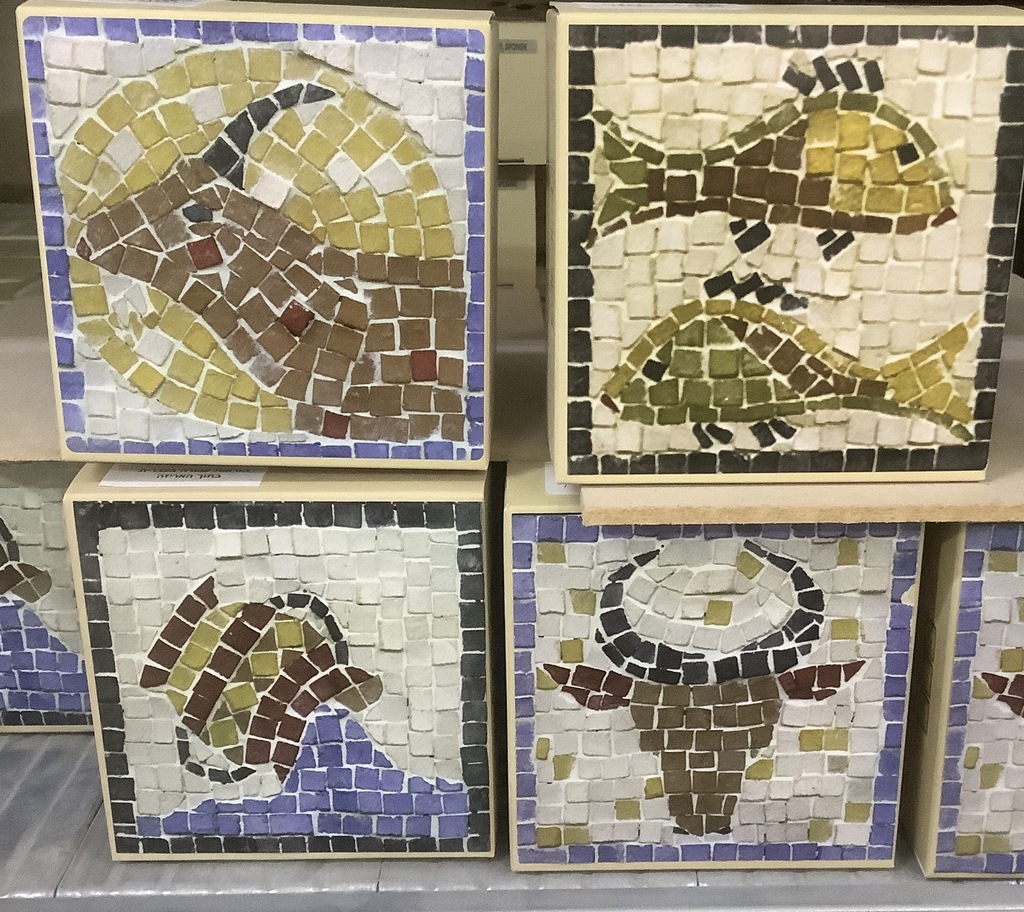 The
Naymeir family farm
conserves ancient olive trees, grows olives and operates an olive press that produces the highest quality organic olive oil -- many varieties of which may be tasted on the premises.
Rish Lakish offers tours and workshops for adults, children and families, including participating in harvesting during the season.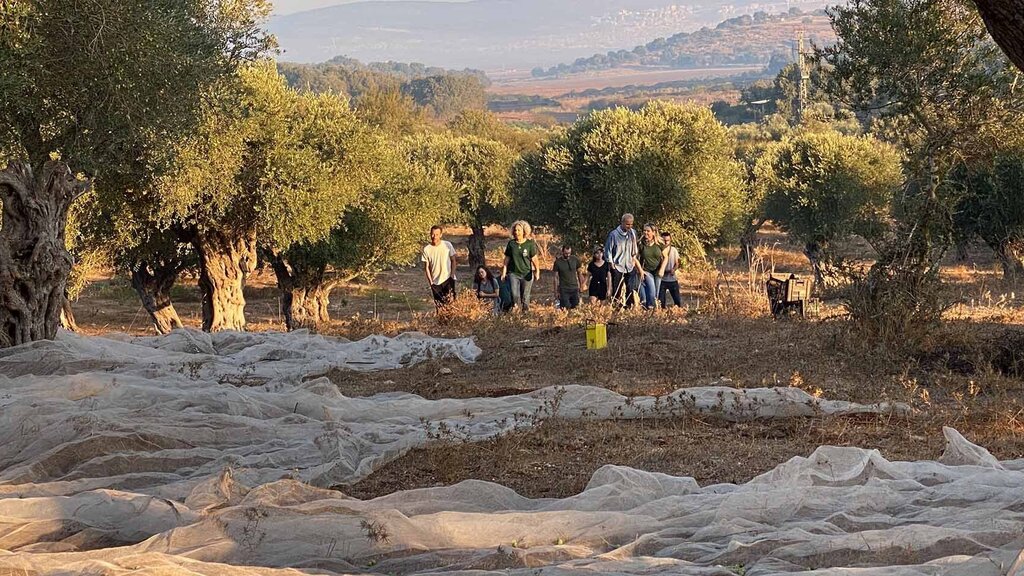 There is also a shop that sells a wide range of products -- from infused oils and cured olives to olive oil soaps and cosmetics -- as well as a coffee shop with ready-made food.
Machine engineer Gal inherited a property with the history of Zippori's first cattle barn and recently transformed it into a
new agritourism venture
based on a "vine to glass" vineyard.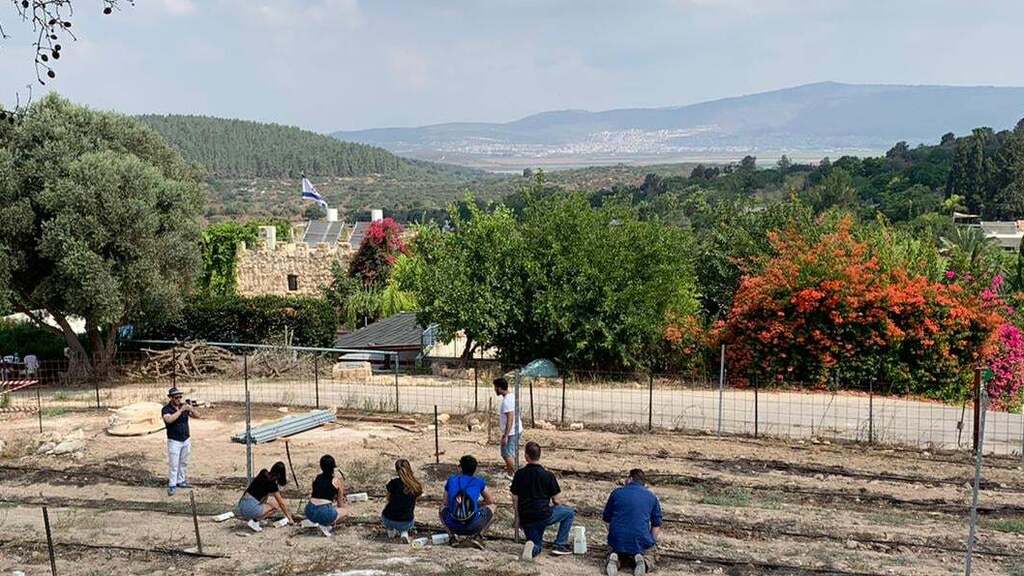 As is the case with other Zippori residents, Gal invites hikers on the nearby
Shvil Yisrael
(Israel Trail) to camp on his estate, alongside the grapes that he plans to make into wine.
Zippori is also home to a dairy (TzonEl) that makes cheese from sheep milk; a ranch that offers horseback riding; a weekend thrift shop whose proceeds benefit charities; and a petting corner and shop for home-crafted specialty foods that belong to the aforementioned Eran Shavit.
Whether as a destination in itself, or a stop as part of a sojourn to the Galilee, it is an Israeli landmark worth visiting.