Two and a half weeks have passed since the outbreak of the war, and the majority of airlines have canceled all flights to Israel. The only airlines that are currently flying to and from Israel are three Israeli carriers - El Al, Israir and Arkia - and a handful of foreign airlines.
El Al
, Israel's flag carrier and largest airline, is currently operating flights to a variety of destinations, including Vienna, Kyiv, Dubai, Venice, Milan, Naples, Rome, Dublin, Boston, Los Angeles, Miami, New York, Sofia, London, Tbilisi, Berlin, Munich, Frankfurt, Luxembourg, Mumbai, Amsterdam, Budapest, Istanbul, Athens, Thessaloniki, Rhodes, Tokyo, Montenegro, Sharjah, Marrakesh, Barcelona, Madrid, Lisbon, Porto, Prague, Marseille, Nice, Paris, Larnaca, Bucharest, Moscow, Zurich, Bangkok and Phuket.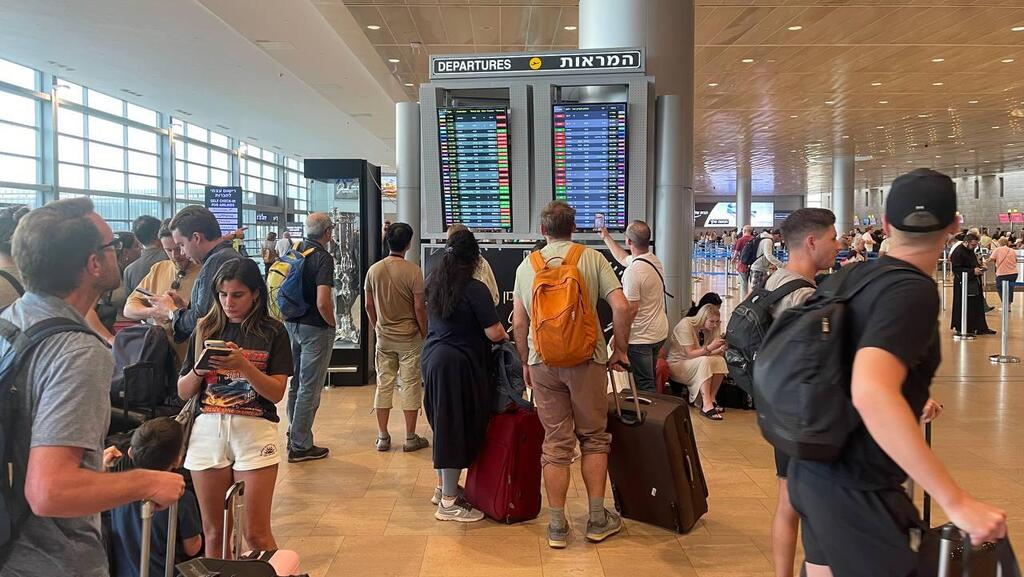 Israir
, another Israeli airline, has daily flights to Larnaca and Athens, as well as operating two weekly flights to destinations like Baku, Tbilisi, Batumi and Dubai. Within Israel, Israir operates daily flights to Eilat, except on Sundays and Thursdays when two daily flights are available.
Arkia
, also an Israeli airline, is currently operating daily flights to Athens and Larnaca, including on Fridays and Saturdays. Additionally, Arkia flies three times a week to Warsaw, Sofia and Bucharest, and operates two weekly flights to Tashkent. Arkia also offers between four to five daily flights to Eilat.
The foreign airlines currently flying to and from Israel include
TUS Airways
, which flies from Larnaca to Tel Aviv, Athens and Thessaloniki.
Blue Bird
, which offers flights to Athens and Larnaca.
Flydubai
connects Tel Aviv with Dubai.
Etihad Airways
, operates a daily flight to Abu Dhabi.
Hainan Airlines
, flying to Shanghai.
Uzbekistan Airways
offers flights to Tashkent.
Georgian Airways
, with flights to Tbilisi.
Azimuth Airlines
, connecting to Russia.