A rare 2000-year-old silver coin was uncovered by an 11-year-old girl from central Israel during a family trip to an archaeological site near Jerusalem.
The 14 gram shekel, which may have been minted in the Temple as part of the Jewish Revolt against the Romans around 70 CE, was unearthed at archeological excavations conducted by the Israel Antiquities Authority (IAA) on the "Pilgrimage Road," in the City of David.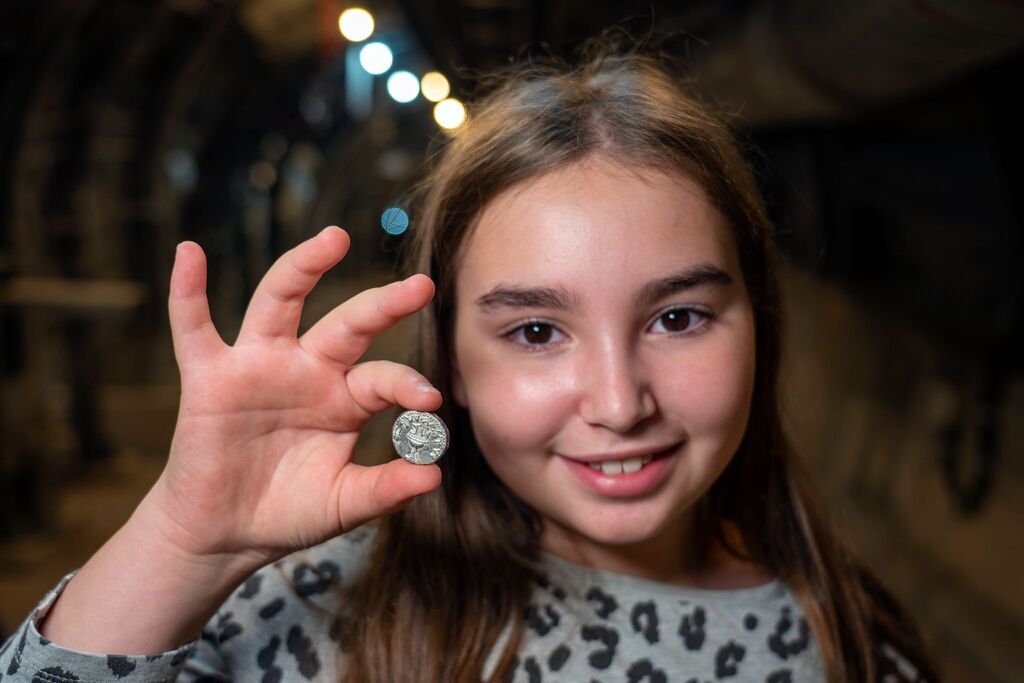 As part of the excavation, the earth from the dig was sent for wet sifting, which is when Liel Krutokop from Petah Tikva found it.
"We poured the bucket with the dirt on the strainer, and as we filtered the stones that were inside, I saw something round," Liel described. "At first, I did not know what it was, but it looked different from all the other stones. My father brought it to one of the assistants, and she showed it to an archaeologist. He looked at it and said it was a silver coin that needed to be cleaned. I was very excited."
Scholars believe the coin was extracted from the many silver reserves kept in the Second Temple and was probably minted by one of the Temple Priests, who joined forces with the Great Revolt of the Jews against the Romans, shortly before the Temple's destruction.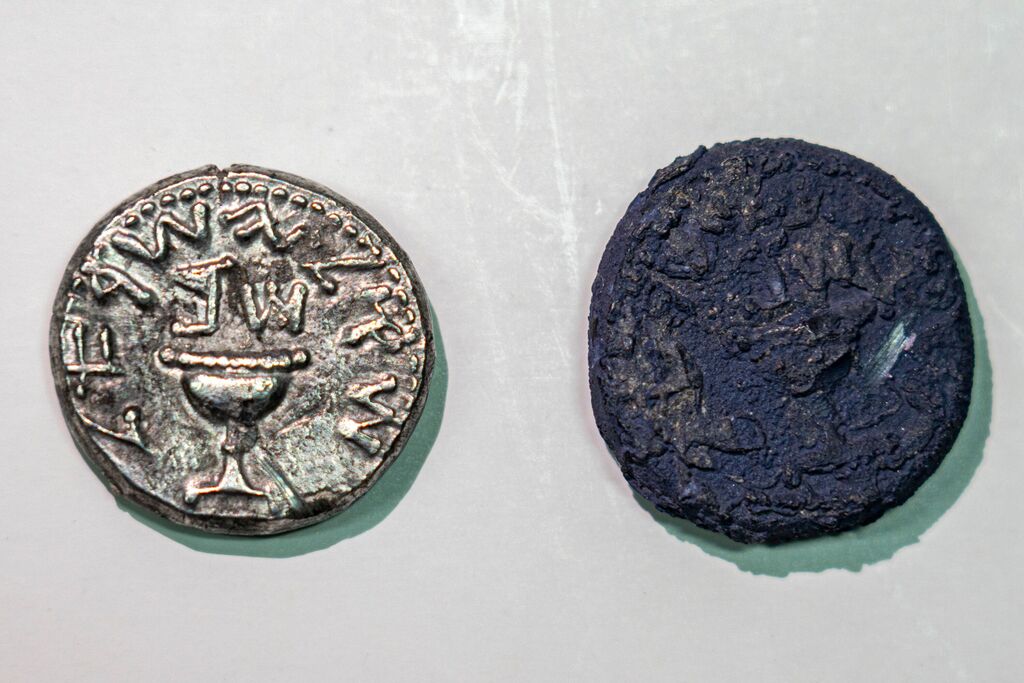 On one side is an inscription of a cup with the caption: "Israeli shekel" and next to it the Hebrew letters: ש"ב – shorthand for "second year" – the second year of the Great Revolt of the Jews against the Romans (67-68 CE). On the other side of the coin is an inscription identified by scholars as the headquarters of the High Priest, and next to it appears in ancient Hebrew script the words "Holy Jerusalem."
Dr. Robert Kool, Head of the Coin Department of the Israel Antiquities Authority (IAA) said that the find is "rare since out of many thousands of coins discovered to date in archeological excavations, only about 30 coins are coins made of silver, from the period of the Great Revolt."