Luxury hotels group Kempinski inaugurated its first super-deluxe hotel in Israel on Tuesday.
The lavish David Hotel Kempinski in Tel Aviv is 34 floors high and faces the city's stunning beachfront.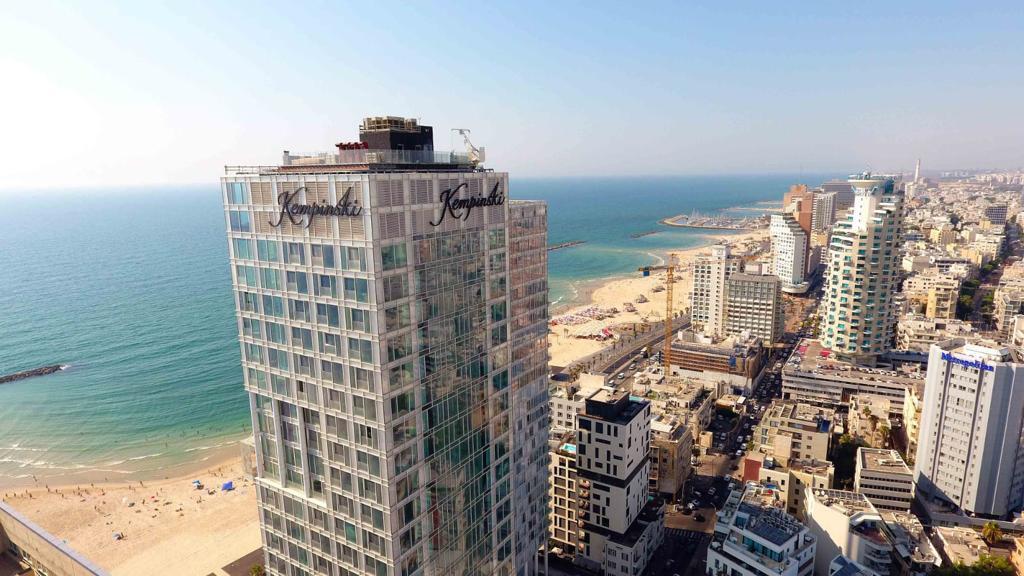 The hotel offers 250 rooms, ranging from executive suites to small rooms intended for couples, and shared rooms for families or large parties.
Even its most basic rooms, measuring 37 square meters (121 square feet), are among the most spacious Tel Aviv hotels have to offer.
In line with its luxury standing, room prices for two nights including breakfast start at 4,300 NIS ($1,332) and more lavish accommodations can reach 10,000 NIS ($3,100) for two nights.
The hotel is almost fully booked for the coming month.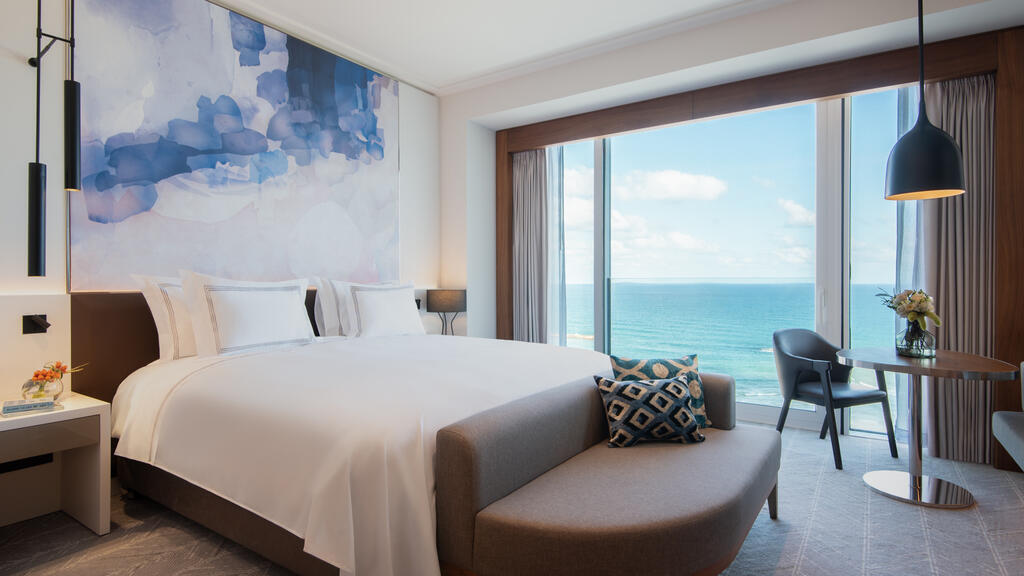 The crowning glory of the hotel is its David Penthouse suite, spreading over three floors and making up a whopping 450 square meters. The first floor includes a master bedroom, private kitchen, office, living room, guest space, and a bathroom with a sauna.
The second floor has an additional bedroom and a mini gym encompassed by glass windows exposing a panoramic view of Tel Aviv.
The third floor features an ornate 8-meter-long infinity pool with a variety of pool-side furniture and accessories.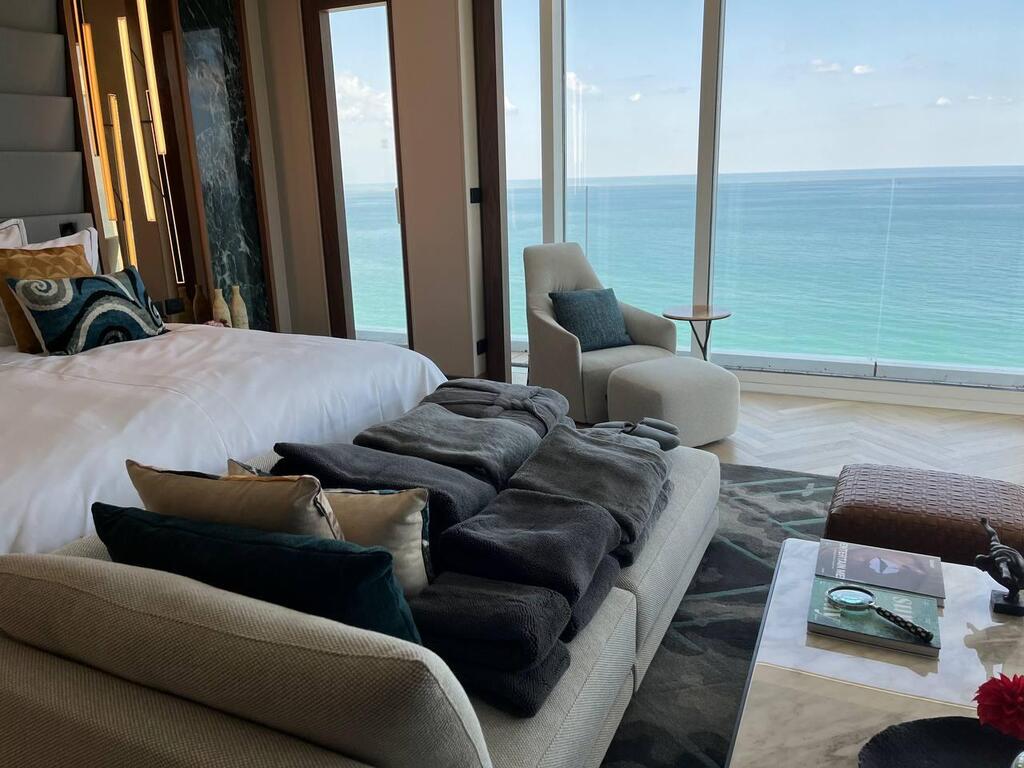 The hotel could not commit to a fixed price for the suite as it depends on the guests' requirements and requests but is estimated to stand at the tens of thousands.
The guests staying in the suites have access to their exclusive pool, featuring a vista of the Tel Aviv shoreline.
There are three restaurants in the hotel and a lively bar with a panoramic view of Tel Aviv.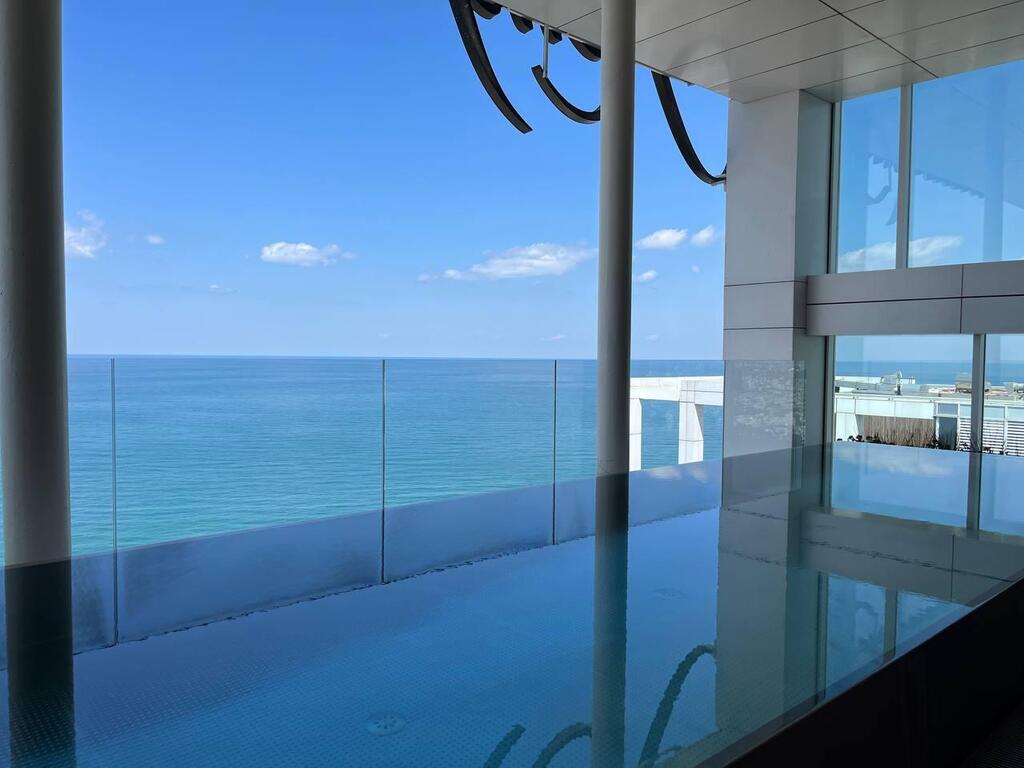 Kempinski hotels are known as some of the most luxurious in the world. The Tel Aviv location joins 80 others worldwide.
The David Kempinski aims to improve customer service by researching the guests prior to their arrival, the local management said, by following their Instagram accounts. They hope this will enable them to offer pleasant personal surprises to their guests.
Staff hail from 18 different countries speaking a variety of languages.