An ancient Mikveh (ritual bath) was unveiled in Jerusalem during archaeological excavating near the Western Wall, Ynet learned on Monday.
The ancient site was found during work to lay down the foundation for an elevator which will provide easier access from the Old City to the holy site.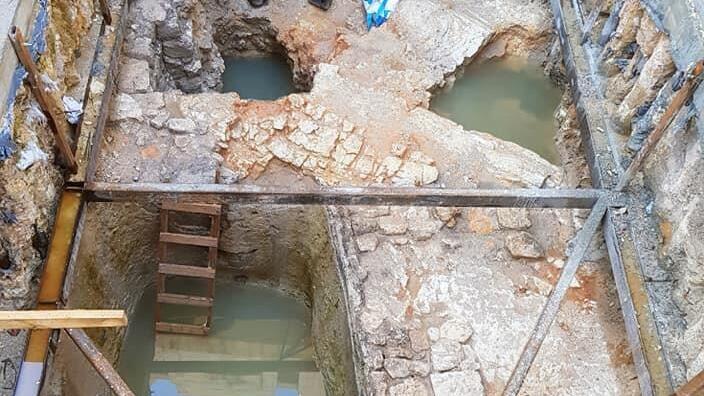 Archeologists f Michal Hever and Dr. Oren Gutfeld of the Hebrew University began excavating the site in February 2021.
The Mikveh is covered with a dome-shape roof, craved into a rock and preserved in its entirety. At the site there are also setps that led down to the bath dated to the time of the second temple.
"The mikveh was quarried under the lower aqueduct and it seems that it was the main water source of the bath, a discovery which was previously unknown to us, and will require further research," Hever said.
It was decided to preserve the site, as well as the remains of the residential building next to it, and to integrate them into the lobby housing the elevator to be used by visitors.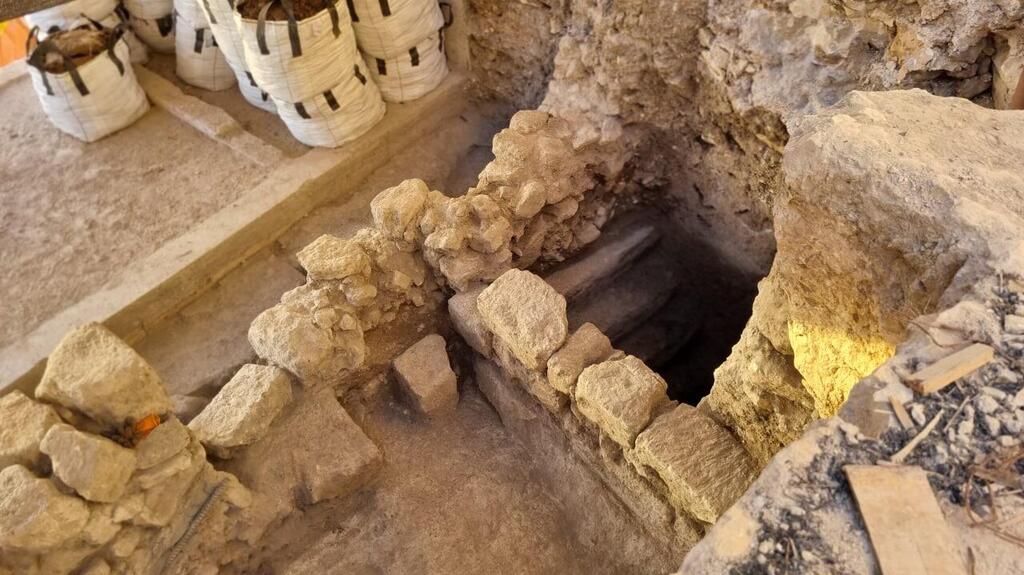 "The large number of canals , holes and water pools found in the excavation, indicate there was much construction associated with water supply throughout the ages."
Other remains were also found. "Many remains and findings from the Second Temple, Roman-Byzantine periods and the Ottoman period were also among the findings," Dr Gutfeld said.